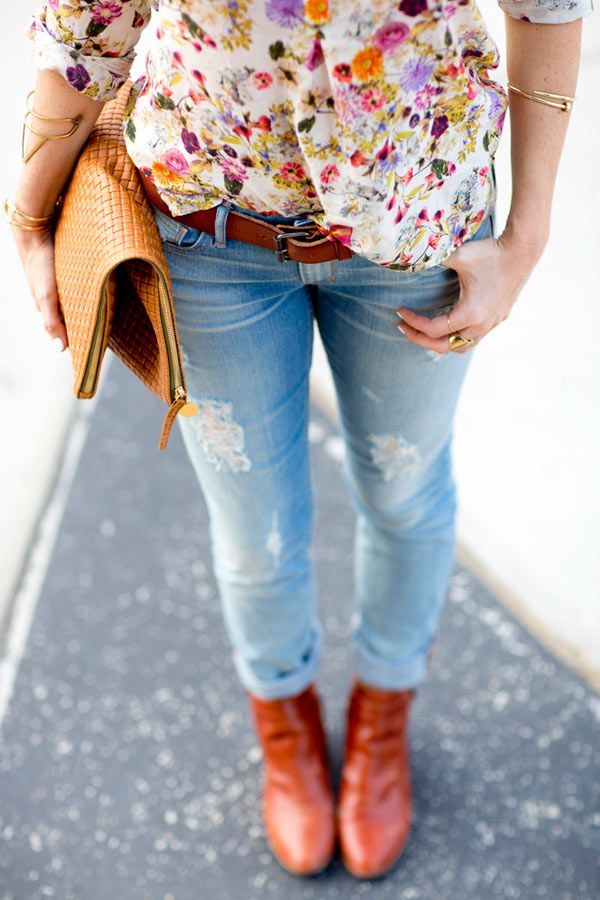 I la-la-love pairing sweet with funky and that's exactly what I think of when I think of floral and distressed jeans. I'm not really sure how I survived without distressed jeans in my life before. I was never ever drawn to them until the last year or two, and now it's all I want to wear. The look, the feel - they add a touch of edge just like heels automatically add a touch of glam to any look. I was immediately drawn to this pin above, especially since the booties make this a perfect transitional look.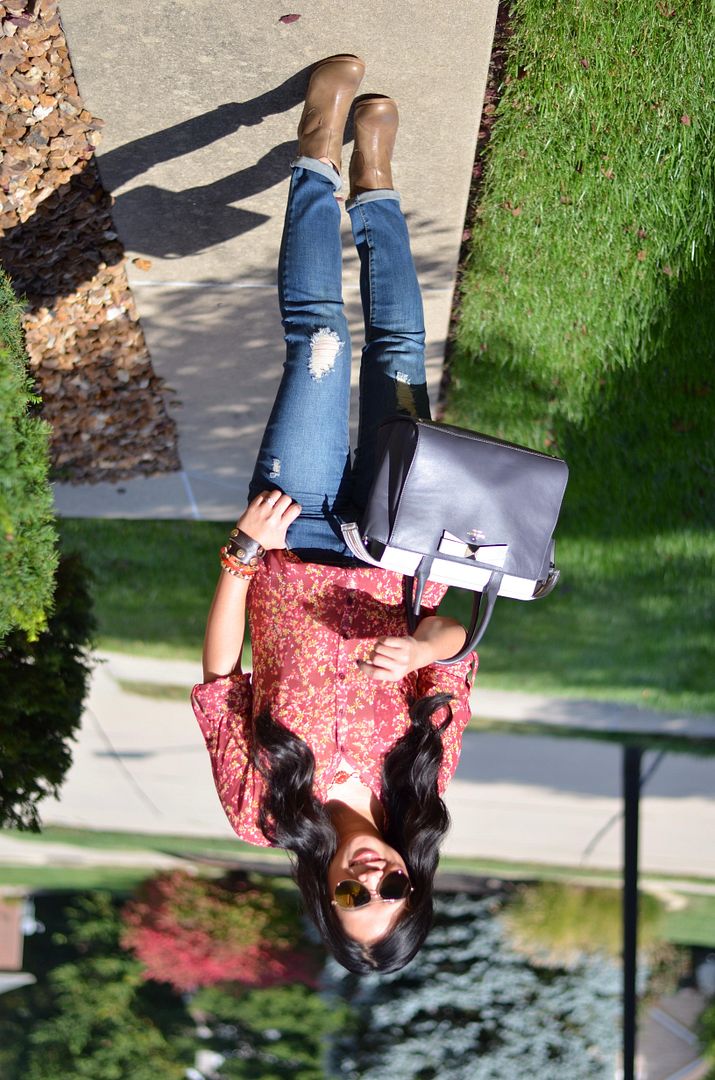 Sunnies: Vince Camuto (option) | Necklace: Stella and Dot (worn without pendant) | Bag: Kate Spade (option) | Top: Express (top) | Bracelets: Express, Topshop, Kate Spade, Forever 21 | Jeans: Delia's (option) | Booties:
Vince Camuto (option)
Awesome how my top matches the leaves in the background! The last time you saw this top, I pattern mixed it with some dot shorts here. The distressed jeans and booties make it more rugged chic, no? Such an easy outfit to just throw on and go.
I wore this to brunch this weekend to our favorite local restaurant called Cleveland Heath. I love that their website describes the food as "gourmet comfort." That really is the perfect description. Comfort food with a twist. Like Deviled Eggs - but with hot sauce. Biscuits and gravy - but the biscuits are more like cheddar biscuits. And the Beignets are freaking to die for. I'm getting hungry thinking about it! So, if you ever come to visit me, you're guaranteed a trip to Cleveland Heath.

SHOP THE LOOK: