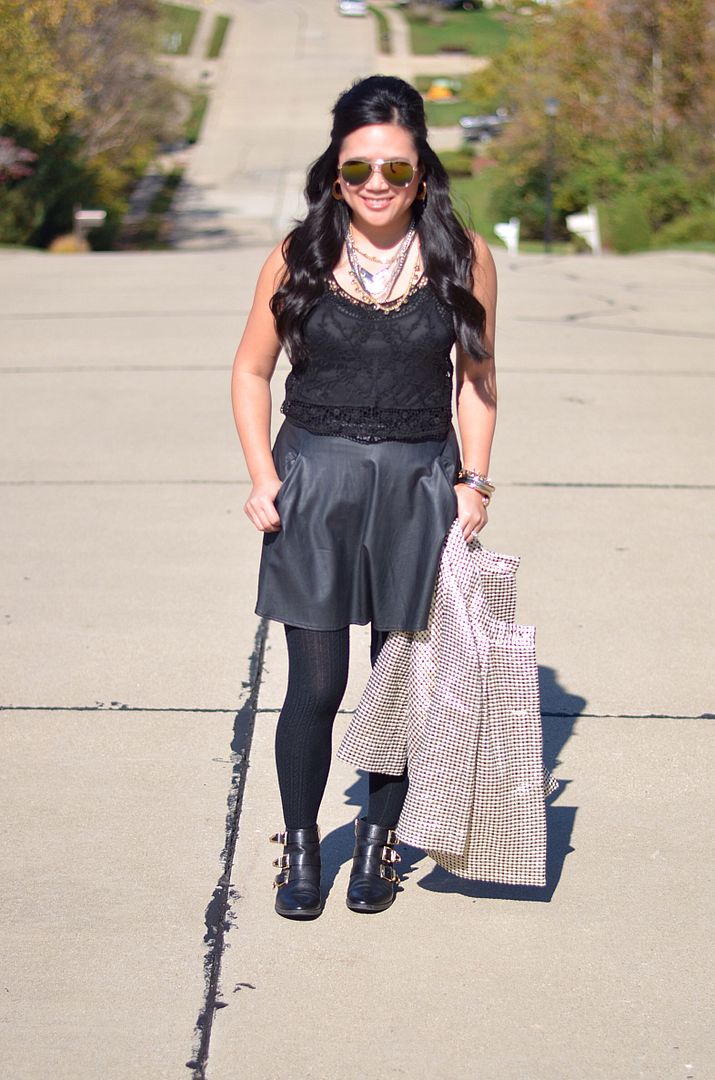 Last night, I got to attend another fashion show. Yes, I told you October has been a fun filled month for me. This time I was invited by Shan Keith (from Season 1 of the Project Runway spinoff Under the Gunn) to watch his show called, Boundless. There are definitely perks to getting more involved with your local blogging community, because there's no way I would have crossed paths with Shan had it not been for St. Louis Fashion Week. Thankful.
I was once again tasked with finding something a little fashion forward to wear to the event. I wanted to make sure I was in comfy shoes in case I was on my feet the whole night, so I chose these foolproof booties and built the outfit from there. Naturally, I gravitated to faux leather, and I would have worn this jacket to the St. Louis Fashion Week wrap dinner had I not had to skip it after getting sick. I was happy to get another chance to wear it last night. If it looks familiar, it's because you've seen it already here.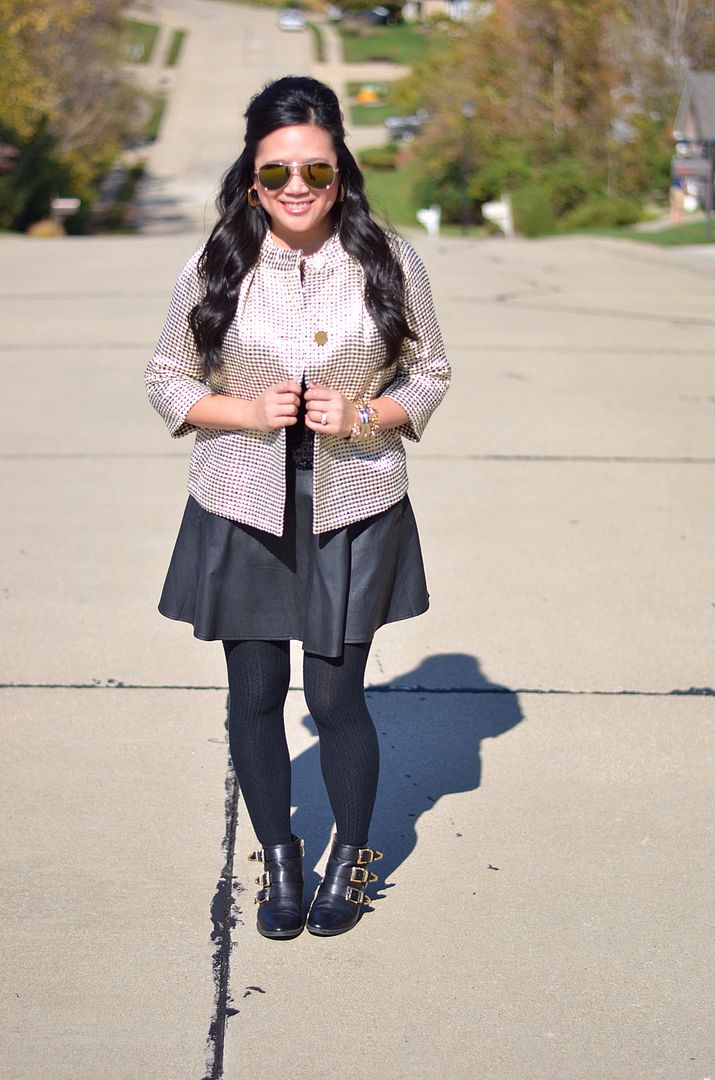 Sunnies: Vince Camuto (option) | Earrings: Stella and Dot | Necklace: Express (option, option, option) | Jacket: Kate Spade (option, option, option, swoon option!) | Tank: Express (also seen here and here) |
Bracelets:
Express, Forever 21, Stella and Dot |
Skirt: ASTR (option, option, and so many other options here) | Booties:
Vince Camuto (option, option)
The show was at Plush in St. Louis, and definitely did not disappoint. I love Shan's style, his art, his design process - I knew I was in for a good collection. It was nice because I was able to take the husband to the show with me as my official photographer, which allowed me more time to digest everything and simply enjoy the fashion. So, shout out, first and foremost, to the husband for these great shots!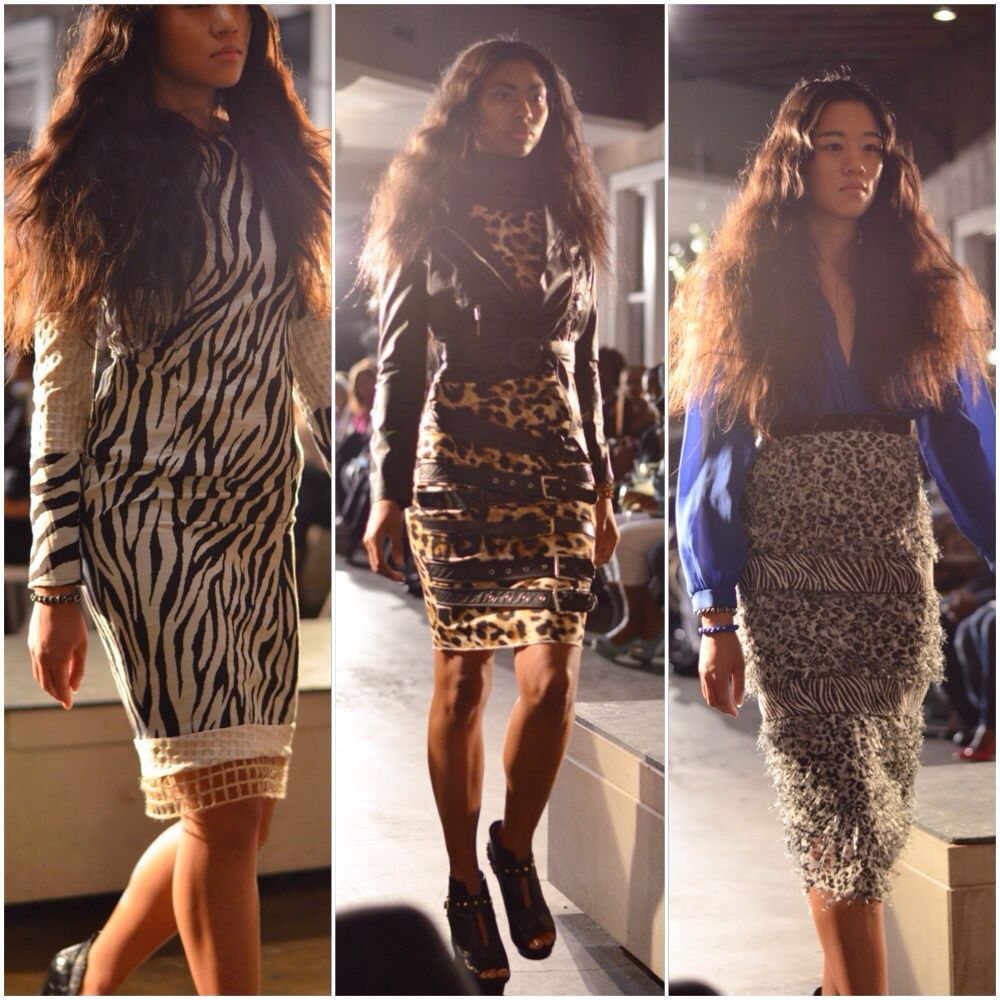 Clearly he isn't afraid of some animal print. But what I love about this even more is that he takes it one step further by adding texture and embellishments that make his pieces unpredictable and fresh. Despite these many layers of intricacies, he still manages to keep the silhouettes streamlined and figure flattering.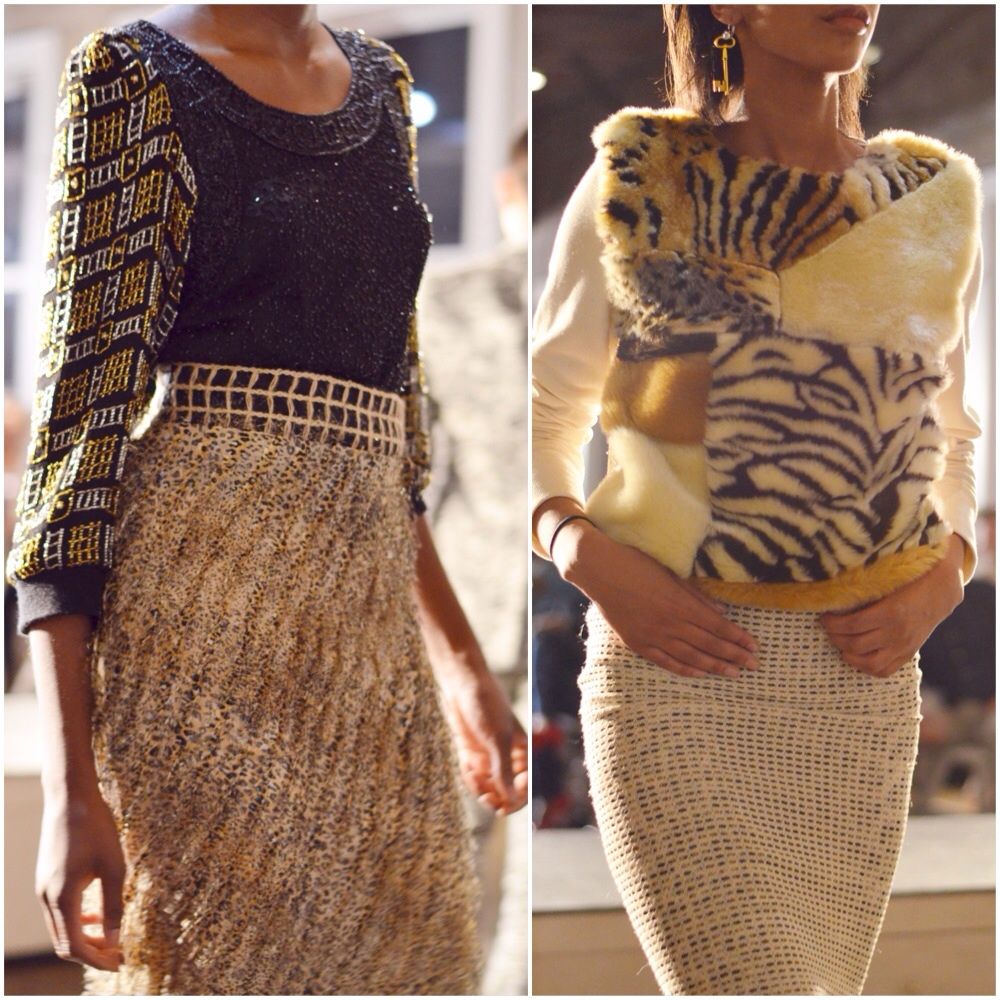 Don't you just want to reach out and touch these fabrics? There's so much attention to detail in everything I saw - every thread has a purpose. Every thread gives each piece multiple dimensions.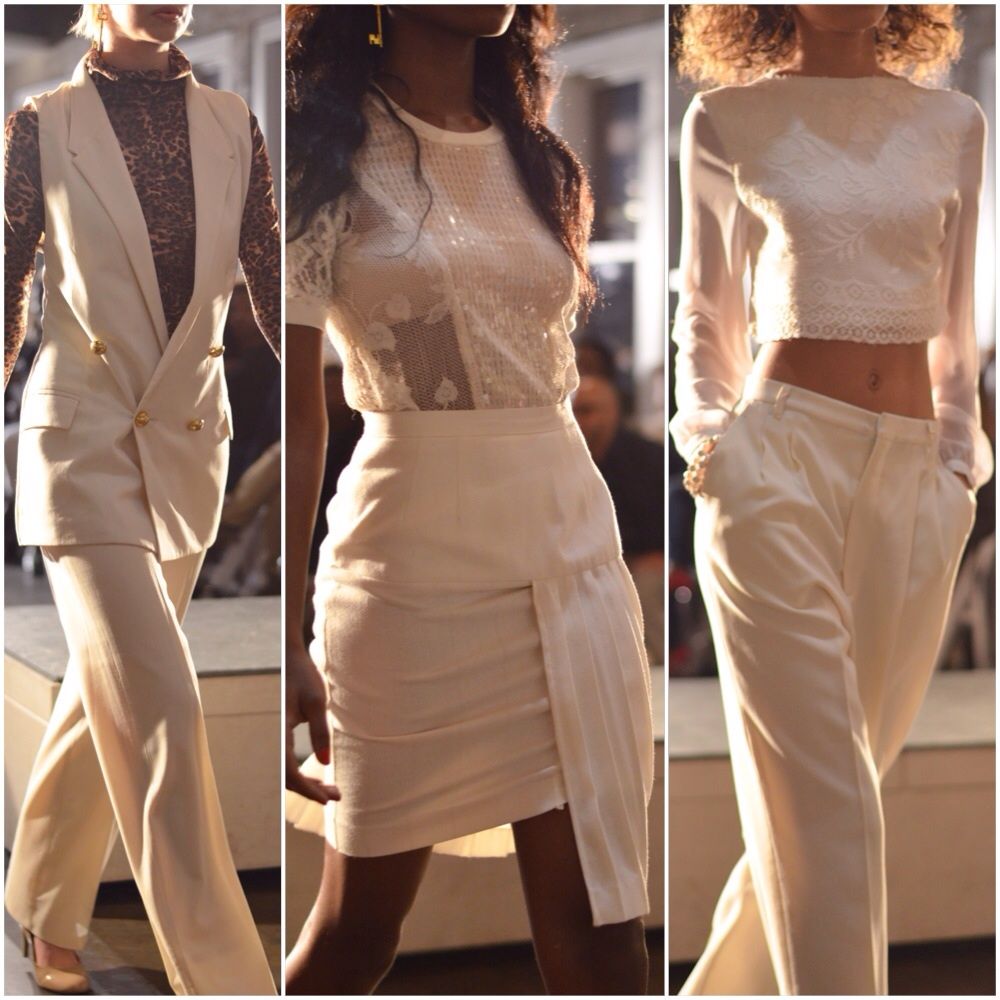 But that's just one side of him. He has his simple side as well, and yet it is anything but simple. Shan tackles menswear inspired suiting with winter white, strong cuts, and tone on tone texture.
And last, but certainly not least, are some of my favorite looks from the men's collection. The fearless pattern mixing may have made my jaw drop once or twice. Urban prep is how I would describe the men's pieces. Each look is structured and tailored with familiar cuts, but unexpected prints.
I hope this was enough substance to give you a good representation of his style and concepts. Very excited to keep tabs on Shan and how his career continues to develop!

SHOP THE LOOK: