I don't know why, and you'll probably think I'm crazy, but for whatever reason, I have a really hard time just wearing my hair down and straight. I feel like it's so heavy so it just hangs and looks flat. But then I see so many other people who wear it this way and I'm envious, so, why don't/can't I wear my hair like this more? I didn't realize how long it's been getting until I took these photos, either. Probably because I'm usually curling it or wearing it up!
It's been a pretty hectic last couple of weeks. Actually, it's been a crazy October, to say the least. It felt really good to be able to take legit blog photos this weekend. Last week, I was forced (because I was sick last weekend) to only post 3 times last week, and even still all 3 posts were pre-written, in that they were outfits I had worn well in advance. Although it was nice to have extra time back in my life, I felt pretty disconnected from the blogging world!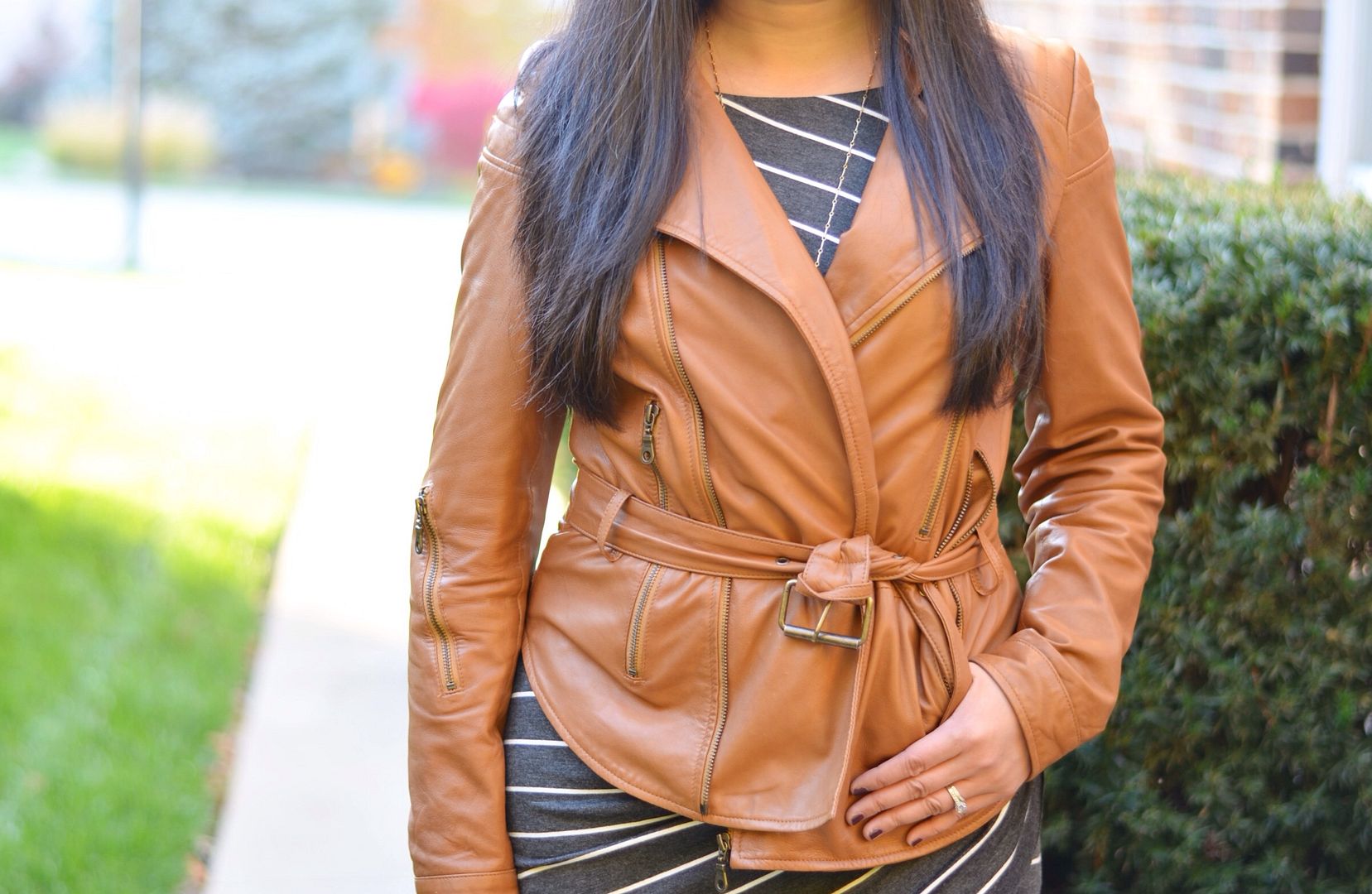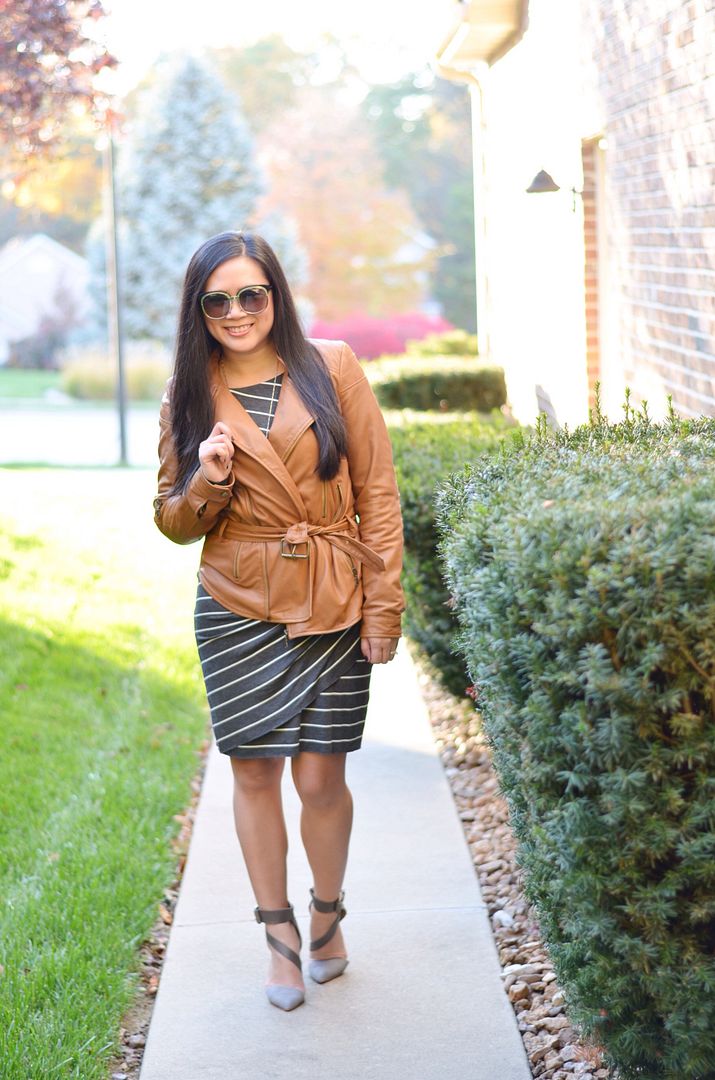 I originally started this blog as my OOTD documentary on steroids, so to speak. I was taking selfies every morning of everything I wore, and then I graduated from taking photos on my phone to taking photos on a real camera. And then all of a sudden, it went from taking photos every morning before work to taking photos in advance on the weekend. So this past week when I was just "living life" without proper photos of my outfits - I felt lost! Not sure what my life has come to, but I'll say that I'm not quite done sharing my outfits with you, so I hope you're not quite done looking at them yet. :)
Thanks for sticking with me!

SHOP THE LOOK: