Yesterday's post was the perfect segue into today's post. There I was complaining about our last 82 degree day, about shorter days, and potentially 6 months ahead of cold weather. But today, let's focus on all the GOOD things about fall. Look behind me! I just love the colors of fall and I love living in a city that actually experiences fall. Our neighborhood is saturated with fall colors; these trees behind me are just a teeny piece of it.
And hello, blanket scarf weather! You would think with as many blanket scarves that I see in my Instagram feed that I would have an aversion to them by now. Granted, I'm not rushing out to add more to my collection, this one and my other one here are good enough for right now. They're perfect actually.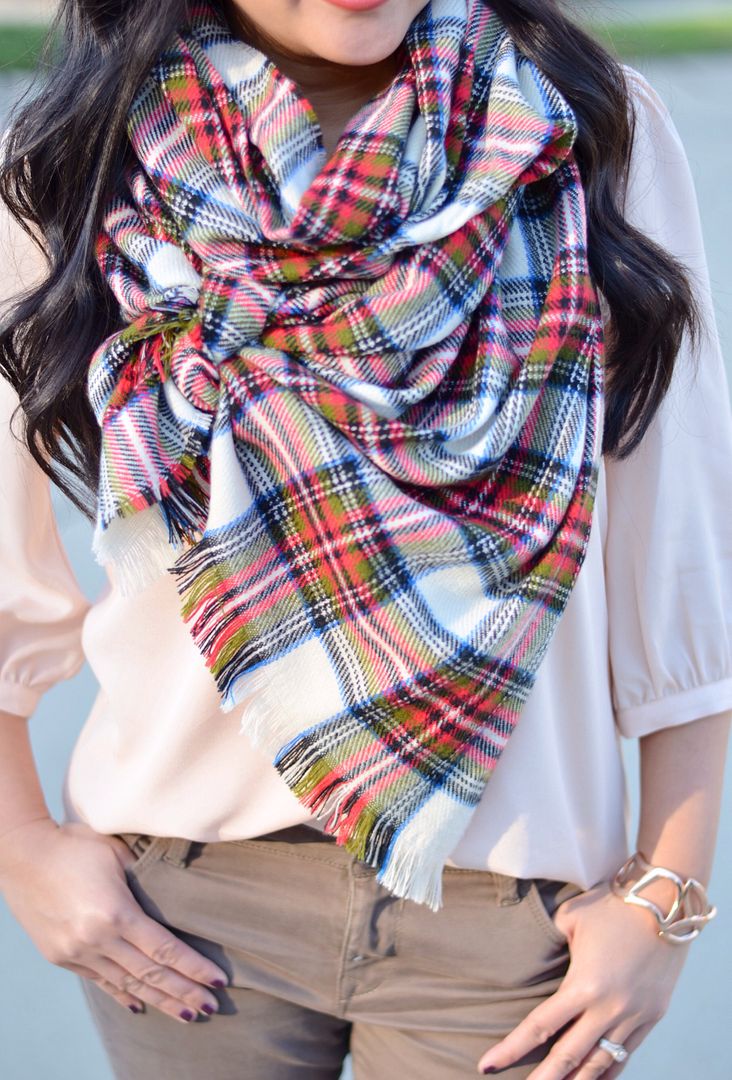 I wore this over the weekend for family pictures! My brother-in-law is moving to LA over the next week or so, and since we knew opportunities for all the kids to be in the same city at the same time were going to dwindle as a result, we figured it was best to take a family photo before his big move.
My sister in law had asked me to pick a color palette that we should all dress to, and well, this scarf basically sums up all the colors I picked - olive, burgundy, and mushroom.
I couldn't decide which color to wear, so I figured I would just wear all of them!

SHOP THE LOOK: