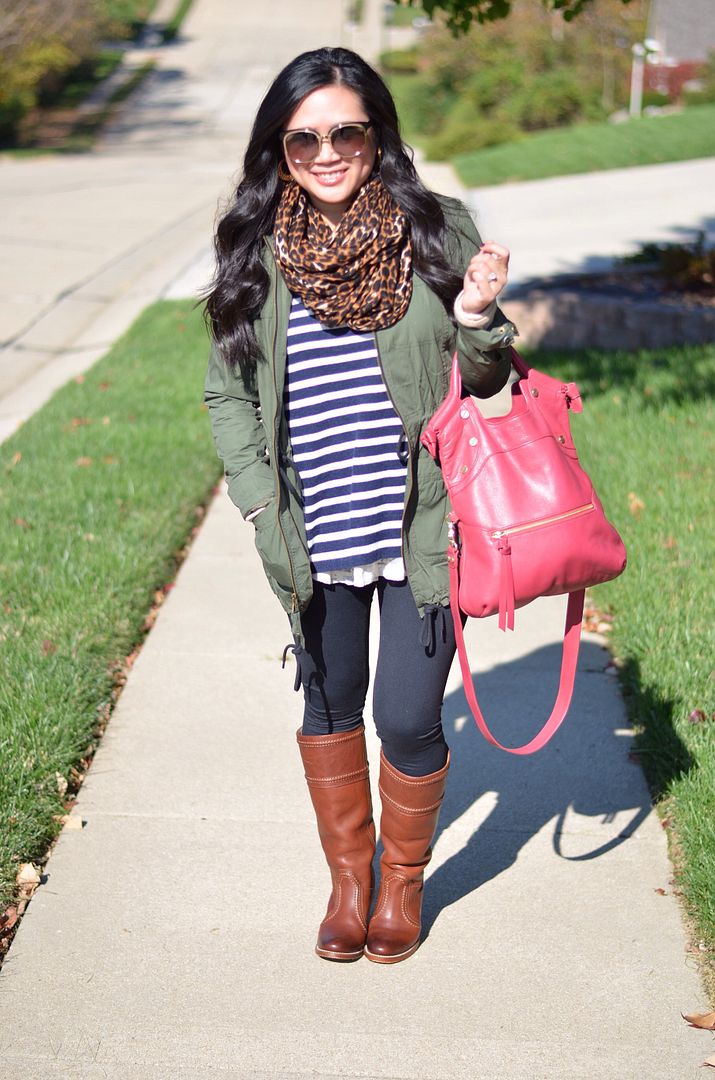 If you follow me on Instagram, you already know that I picked up this sweater during the Columbus Day sales. This sweater has everything I like - stripes, elbow patches, button detailing. Love, love love. I had put together some outfit inspirations on Polyvore, which is what ended up getting posted to Instagram here: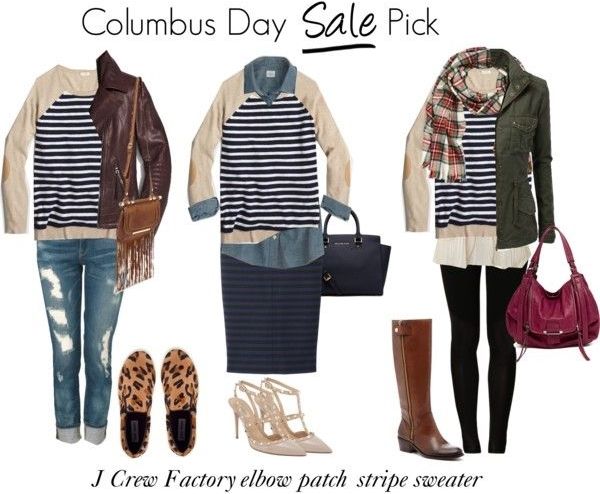 Well, the sweater arrived a couple of weeks ago, and I've been itching to wear it. It's just as soft and cozy as I was hoping it would be! I ended up switching the plaid scarf for this leopard one, and I must say, this is the perfect running-around-in-the-fall outfit.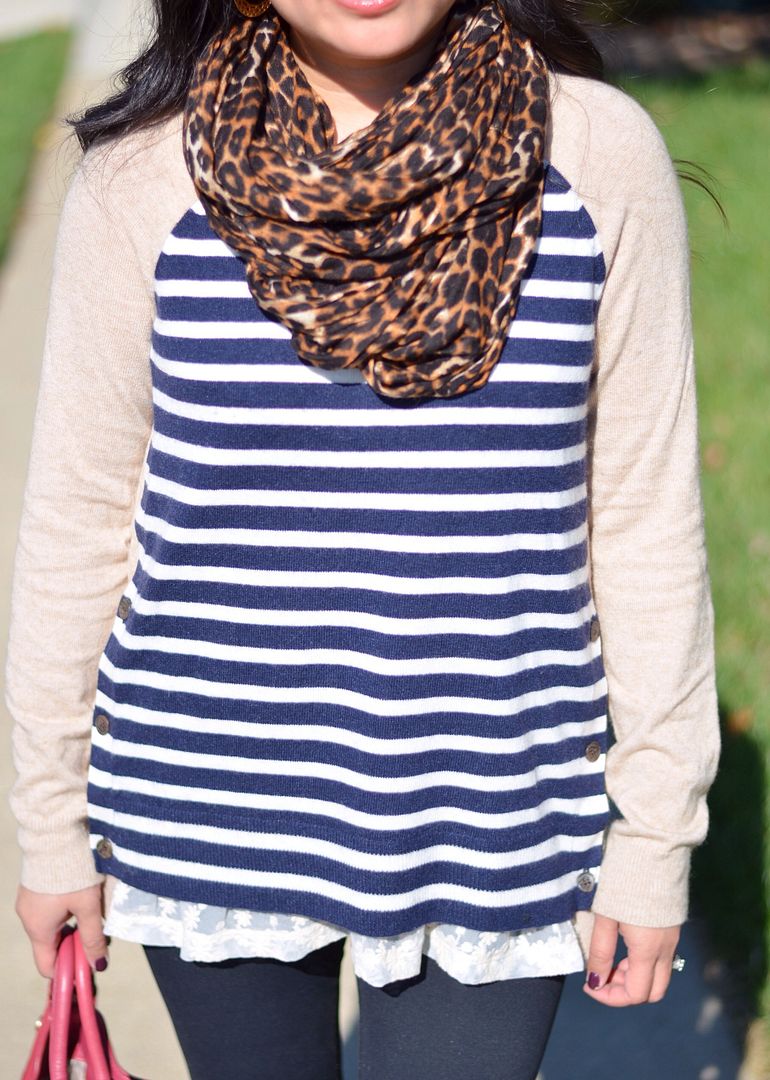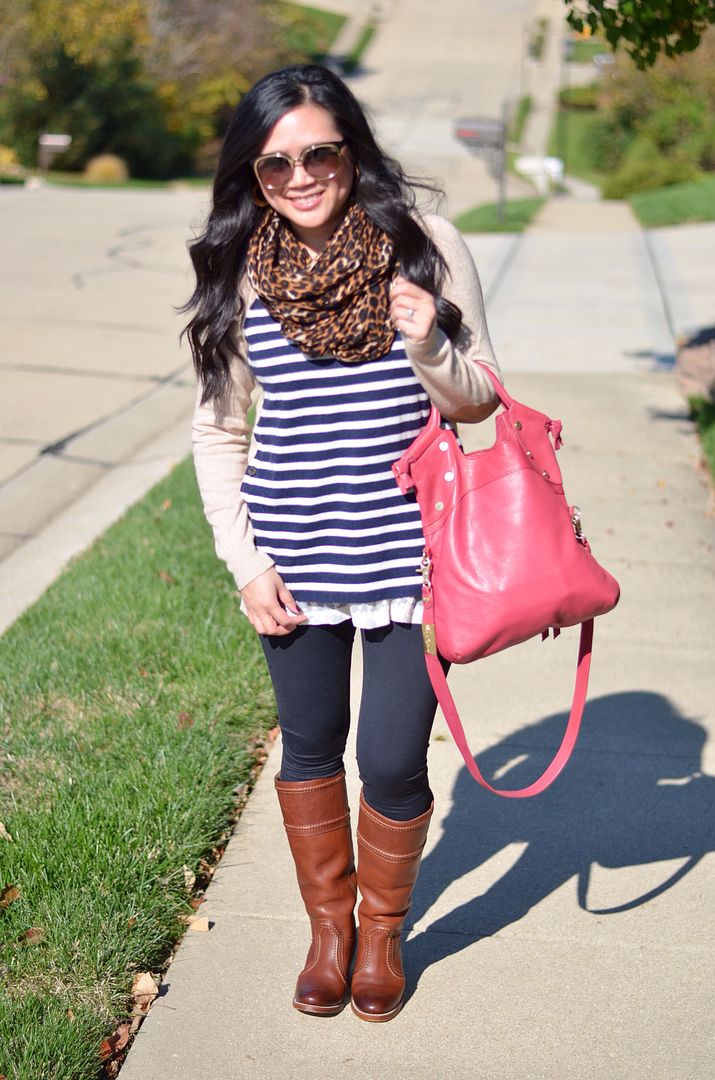 I don't know about you guys, but over here, it hit 82 degrees on Sunday. 82! I think this was nature's way of saying - oh hey, enjoy this beautiful day because you won't feel this again for about 6 months. Not to mention that we are "falling back" this weekend, too, which just means goodbye, sunshine. Wow, sorry to turn into Debbie Downer over here! How about we all just grab our pumpkin spice lattes, throw on our favorite blanket scarves, and make Smores by the fire?

SHOP THE LOOK: