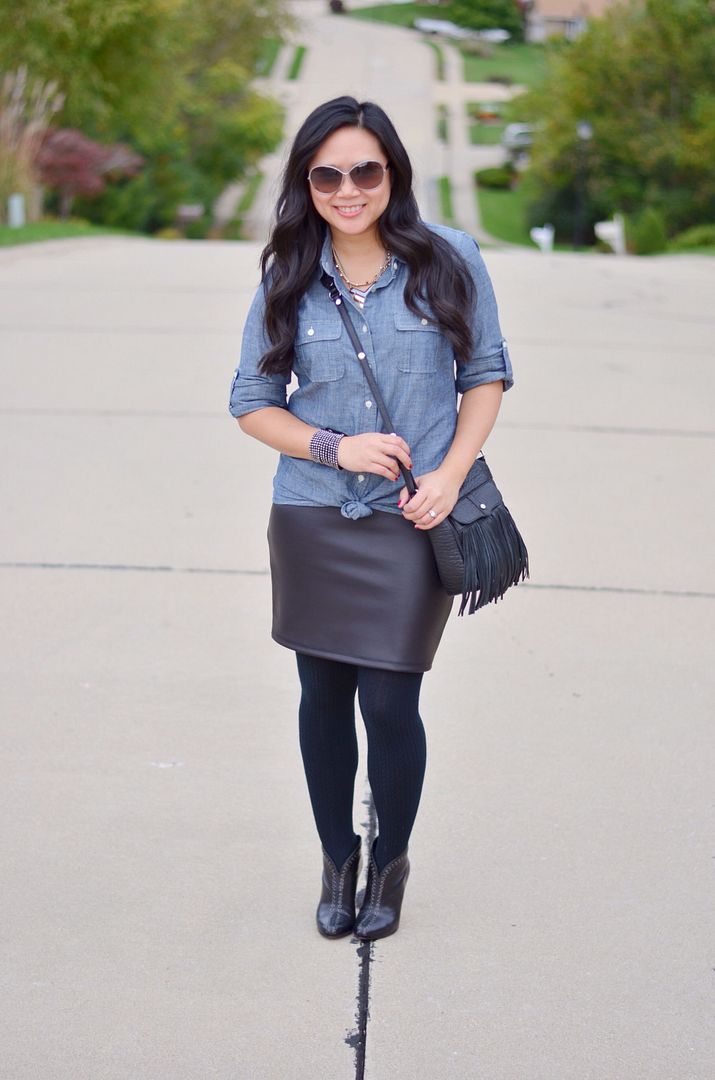 Well, you guys know I am super obsessed with my scuba leggings, so I could not resist getting the scuba mini. I decided to go a little rock-star-groupie with this outfit and pair it with a basic chambray, edgy accessories and this fringe bag. I finished the look with soft waves and a neutral lip for that I-woke-up-like-this kind of look.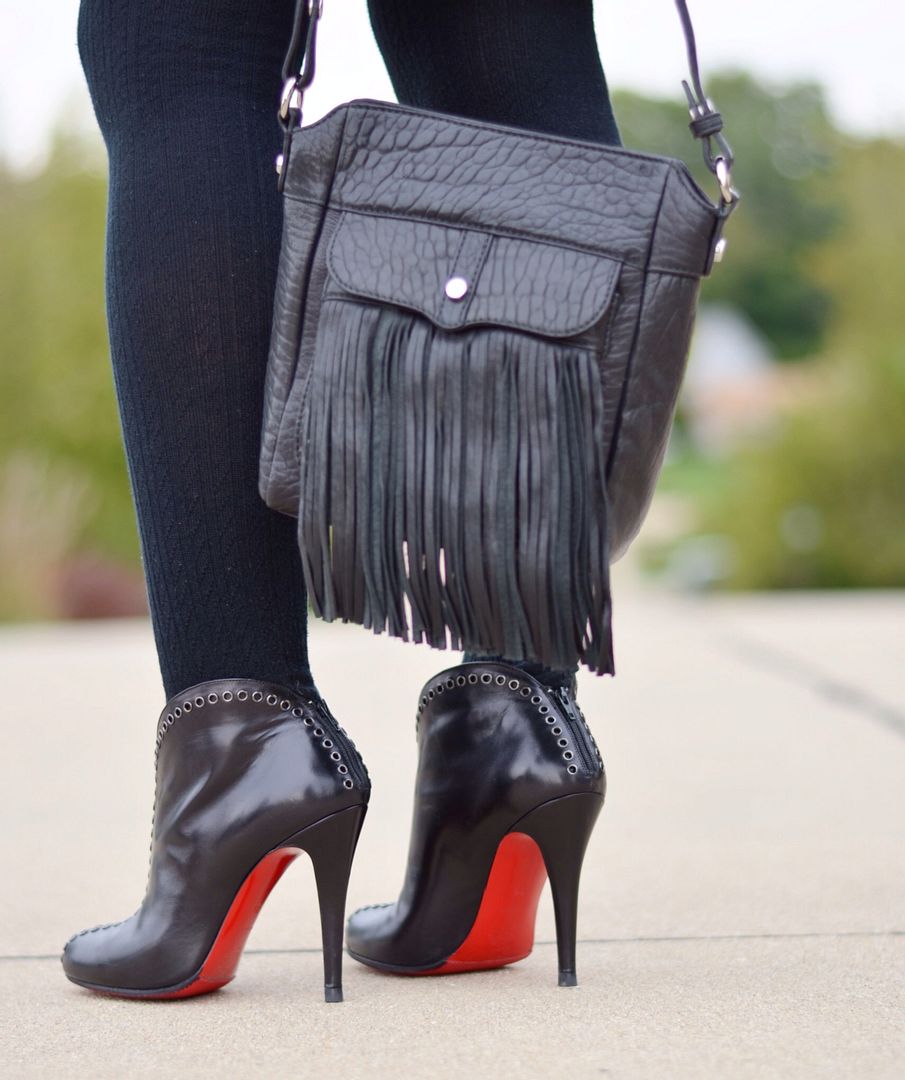 You ever have those moments in life when you feel like you are losing your mind? I don't know if it's just the craziness of my October schedule or what, but this weekend, I sat down to do bills. Admittedly, I was a bit late. We got paid last Tuesday, so I really should have been paying them Tuesday evening verses Sunday afternoon. I opened up my trusty spreadsheet and that's when I realized I hadn't paid bills since September 16th. SAY WHAT?
Apparently we got paid on the 30th, not on the 7th as I had been thinking. So a handful of my bills ended up being two weeks late vs just a few days late. Luckily, the way the pay cycle works, there are a slew of bills I pay well in advance of the due dates, so in reality, there were only 4-5 bills that I was truly late on, BUT STILL! I'm honestly surprised the crazy debt collectors weren't calling me Derek Smeath style! << The link is for those of you who didn't catch that reference. :) Sadly I even have pay day set up on my calendar, so I really don't know how I missed it. Anyway, someone please tell me you can relate!

SHOP THE LOOK: