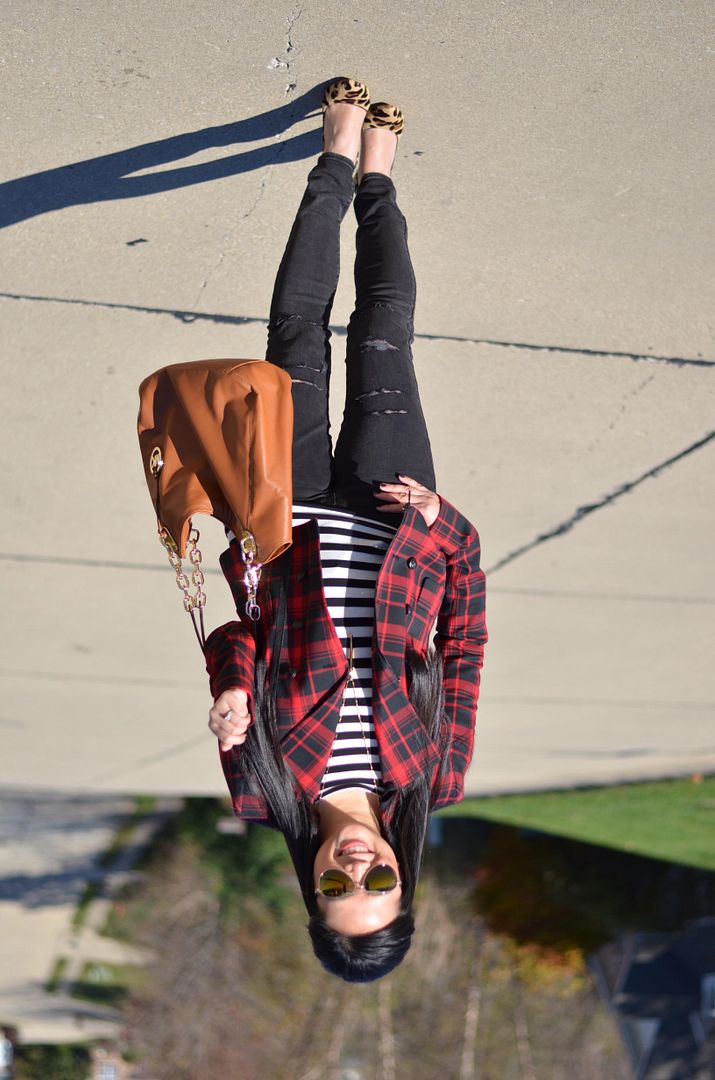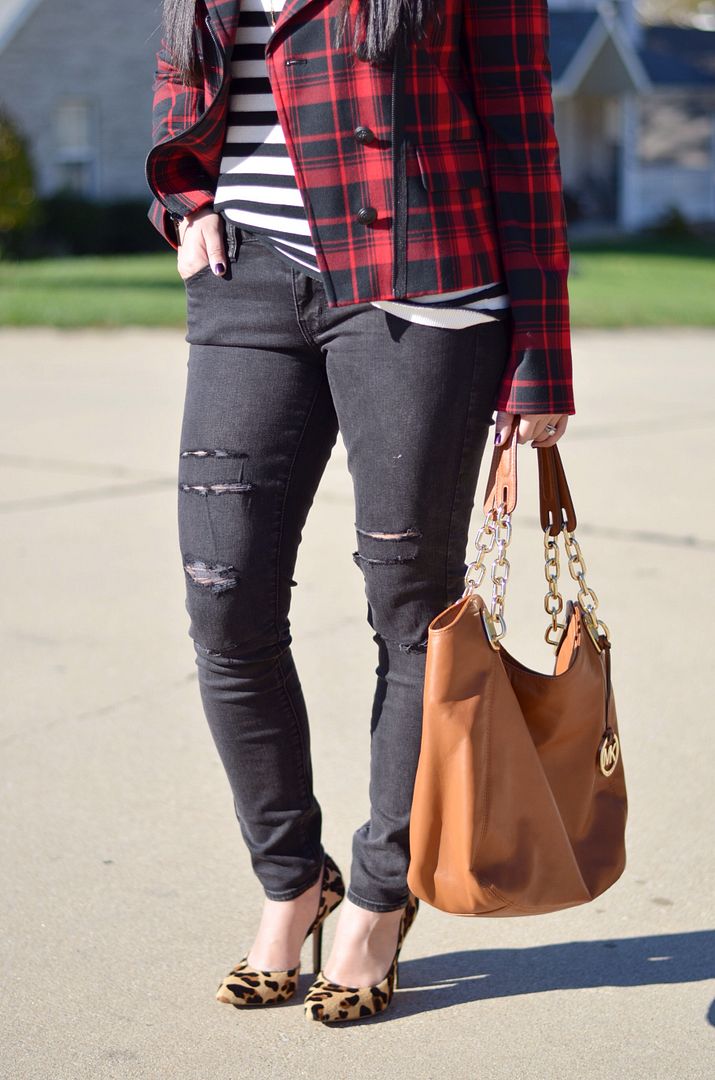 I have had the biggest crush on destroyed denim lately, and this obsession has finally migrated over to the dark side. Literally.
I have been on a hunt for the perfect pair of black destroyed jeans.
I ordered these from American Eagle, and I'm in love. American Eagle is one of two places where I can order my size in pants, and I know they will fit me, even without trying them on. Express is the same way. I love that because it's otherwise pretty hard to find bottoms that fit me right.
I decided to kill two birds with one stone today and not only take these skinnies out for their maiden voyage, but also whip out this plaid jacket. I bought this at the tail end of last season. You can see when I wore it on the blog here. Now that it's cool enough to wear jackets again, I've been antsy to dust this one off. I decided to do some triple print mixing, following suit with Atlantic-Pacific's outfit here. I pulled the similar pieces out of my closet, but obviously just switched to black bottoms instead, and I was ridiculously happy with the result.
I wore this on Saturday - if you followed along with my Instagram takeover, you got a sneak peek at this outfit here. The husband and I had a couple of errands to run and then we ate a super late lunch/early dinner at this restaurant called Annie Gunn's. My boss loves this place - so much so that we have being getting him and his wife a gift card to there every year for Christmas. Since it's been 8 years now, I figured it was time to try it myself, and let's just say, I can see why they love it. Everything was amazingly delicious. Good outfit, good food!

SHOP THE LOOK: