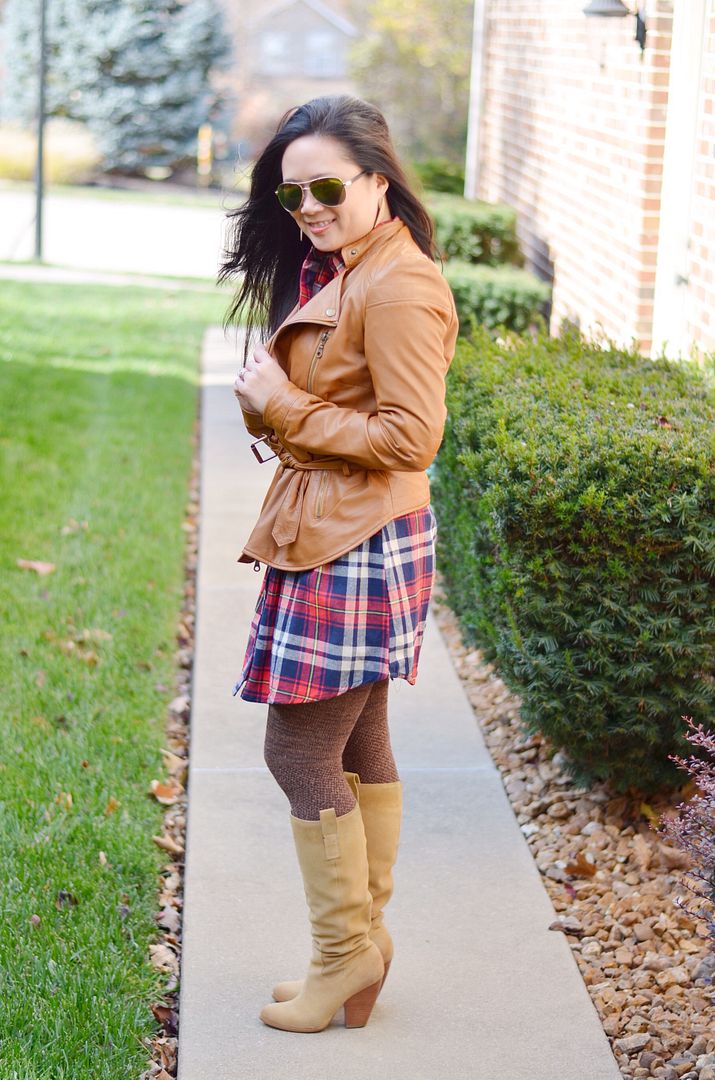 This dress is my take on the red and black plaid dress from Old Navy (similar here) that seems to be everywhere. While I like that dress in theory, I feel like it would swallow me alive. I found this adorable alternative at Pulse, and it's aptly named "Autumn Harvest Dress." Of course, when I try to photograph this, the wind makes it difficult. Let's try it with a knit hat.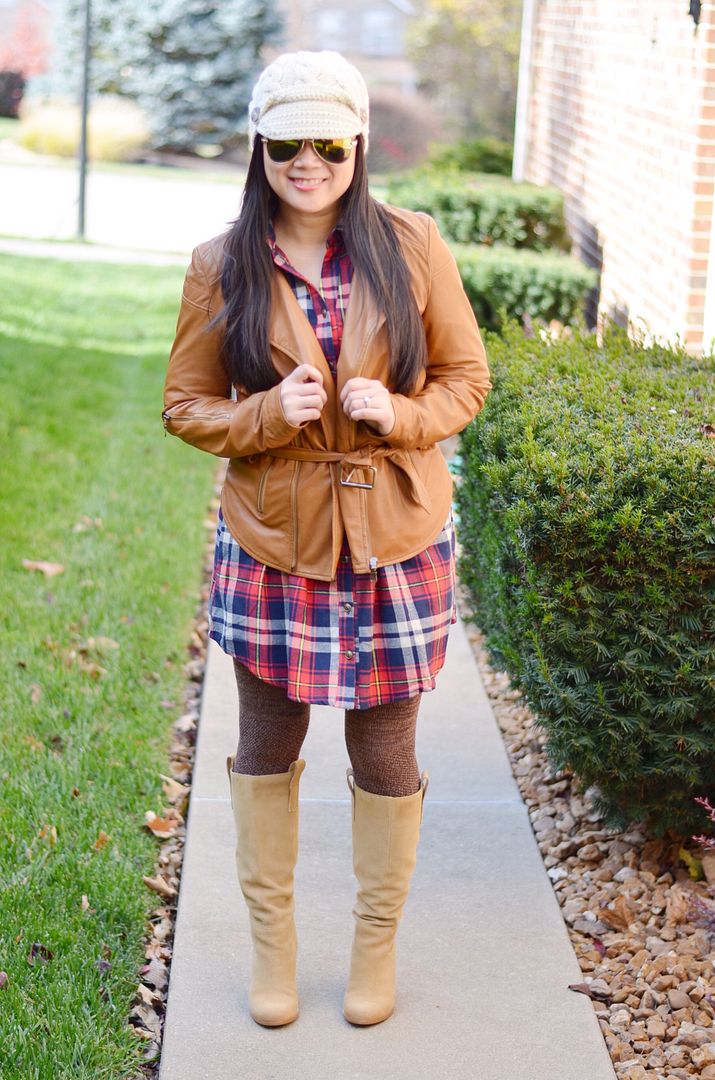 OK, yeah, I can't do it. I always feel like I look dumb in hats.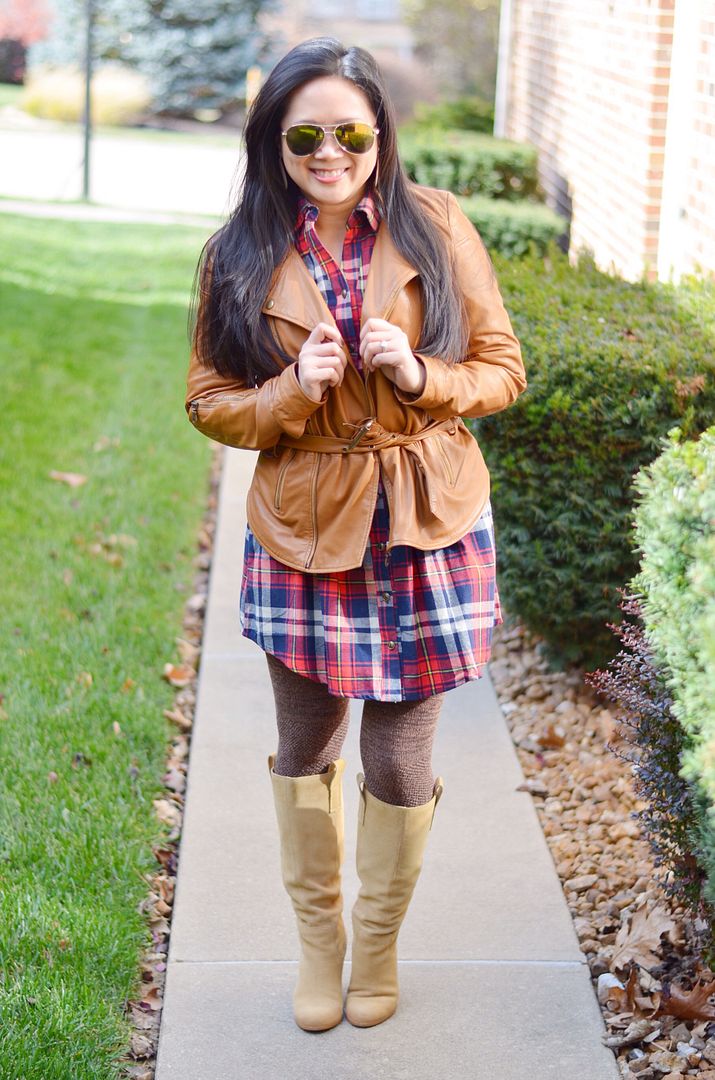 It's feeling more and more like fall, which is all good - I loved grabbing these fall toned pieces and getting all bundled up! But what terrifies me is winter. How is it that snow is starting to creep into my Instagram feed? I have mixed feelings about the holidays - a part of me is really excited, but the other part is in denial that we're already at that time of the year. Seeing the Christmas Tree up at the mall over the weekend was a big wake up call that it's actually *not* too early to start buying Christmas presents. I really have no idea how time can possibly fly so darn fast!

SHOP THE LOOK: