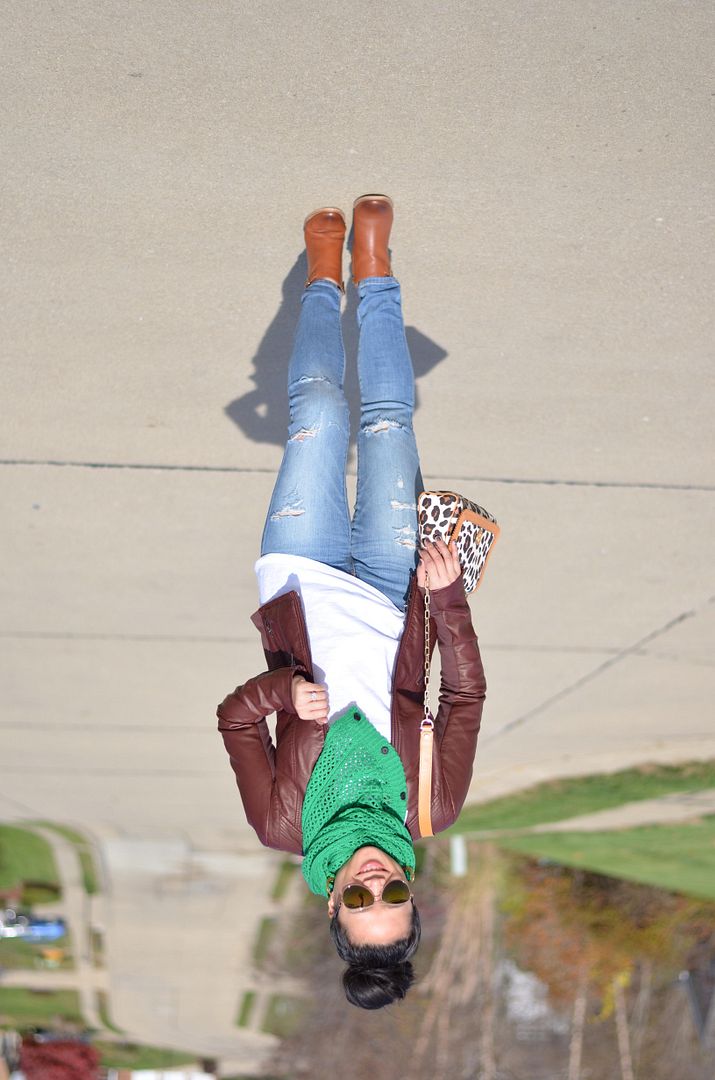 I've mentioned before that I don't watch that much TV. Typically, when I do, it's baseball, but in off season, I'm kind of at a loss. Usually I'm just watching whatever the husband has on TV, and when it's not car related, it's usually something along the lines of Criminal Minds, Law & Order, and randomly, Shark Tank. I'm a sucker for a genius idea, and one of the businesses that I bought into was Grace and Lace.
I ordered this scarf after watching Shark Tank, although the products they were originally promoting were these leg warmers (which, yes, I've ordered also.) I have a scarf in this color already, but it's more of an indoor scarf. I loved the idea of pairing a chunky knit scarf with rich burgundy, and of course leopard.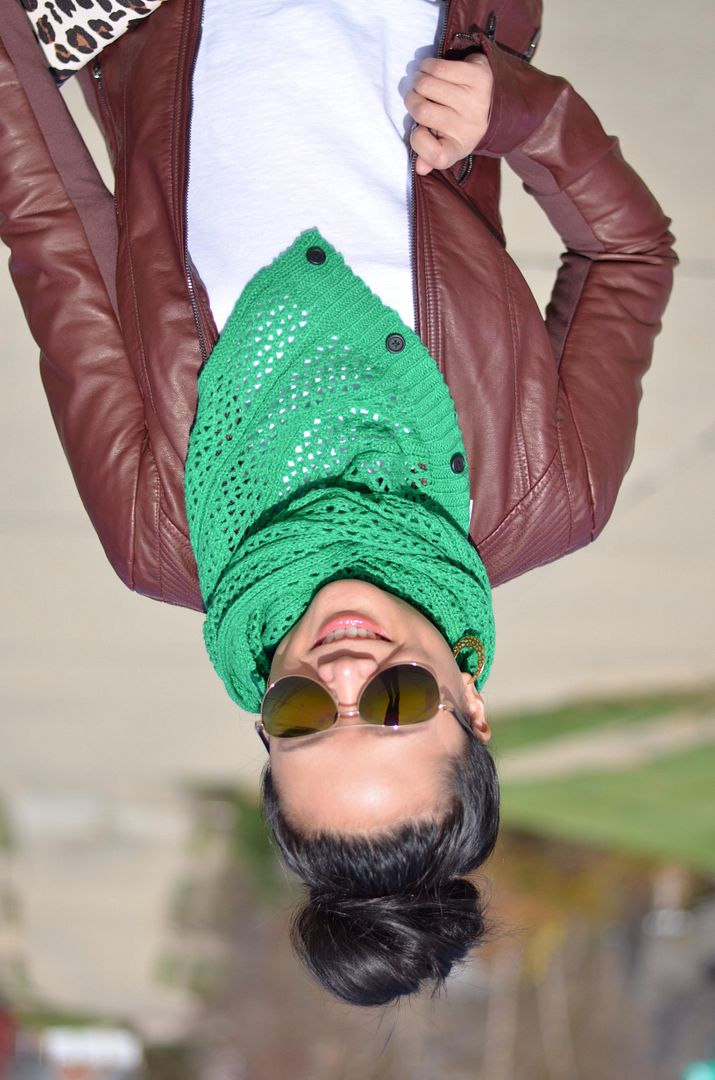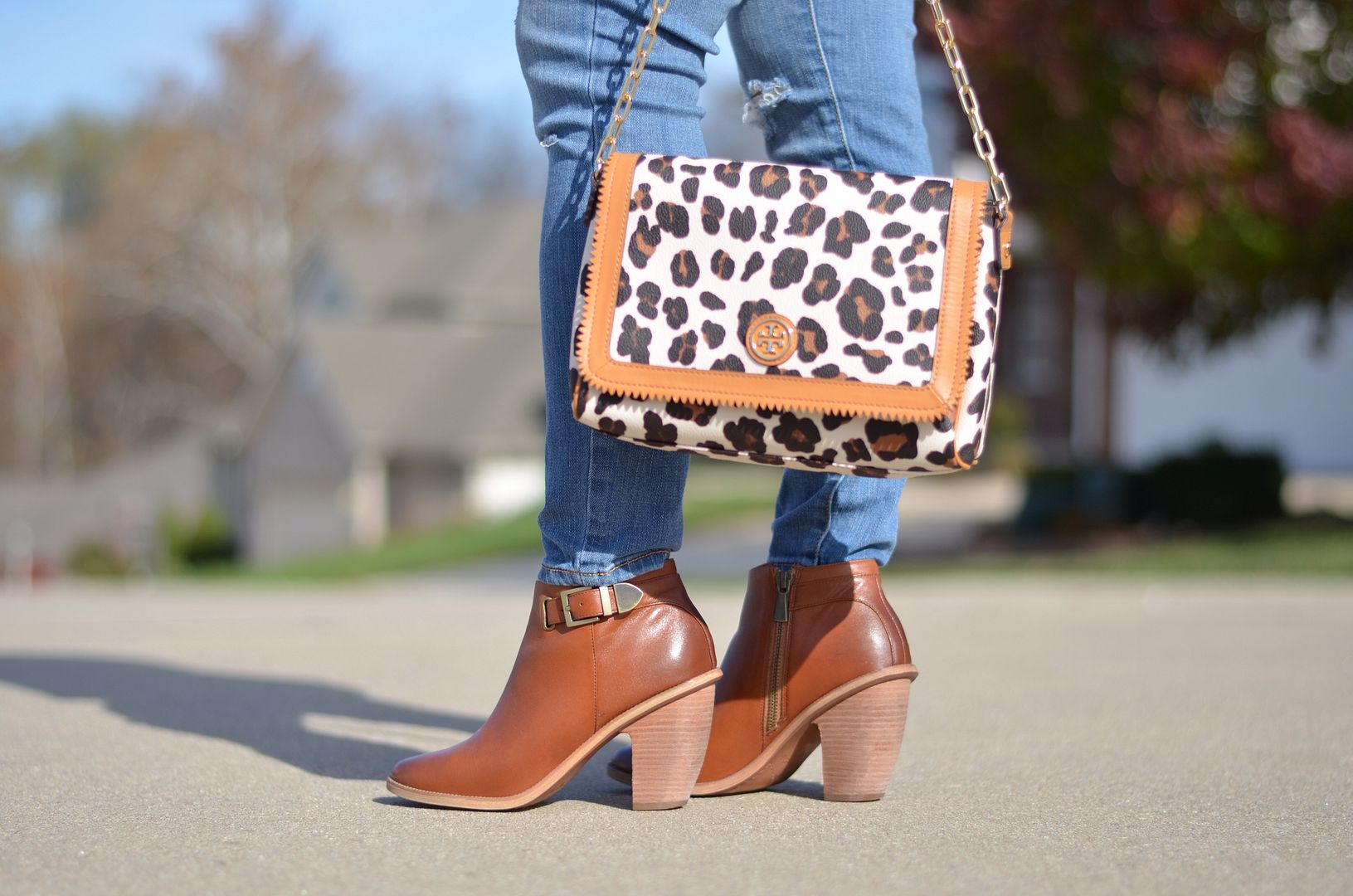 I should have saved this outfit for last because it's my favorite outfit I photo'd this week. Which is funny because it really is no fuss, and nothing special. I wore this to brunch on Sunday with the husband. I just threw on a couple of basics, but the pop of color with this moto jacket and booties and then the pattern of this bag make me so happy! My hair just happened to go up in the perfect (and not obnoxiously huge) top knot, which really let the scarf steal the show. Such a simple outfit formula. Sometimes less really is more.
PS I am not being compensated by nor am I affiliated with Grace and Lace - I just liked the product and wanted to highlight it on the blog!
PSS Two more days to enter the $260 Nordstrom Gift Card Giveaway here!

SHOP THE LOOK: