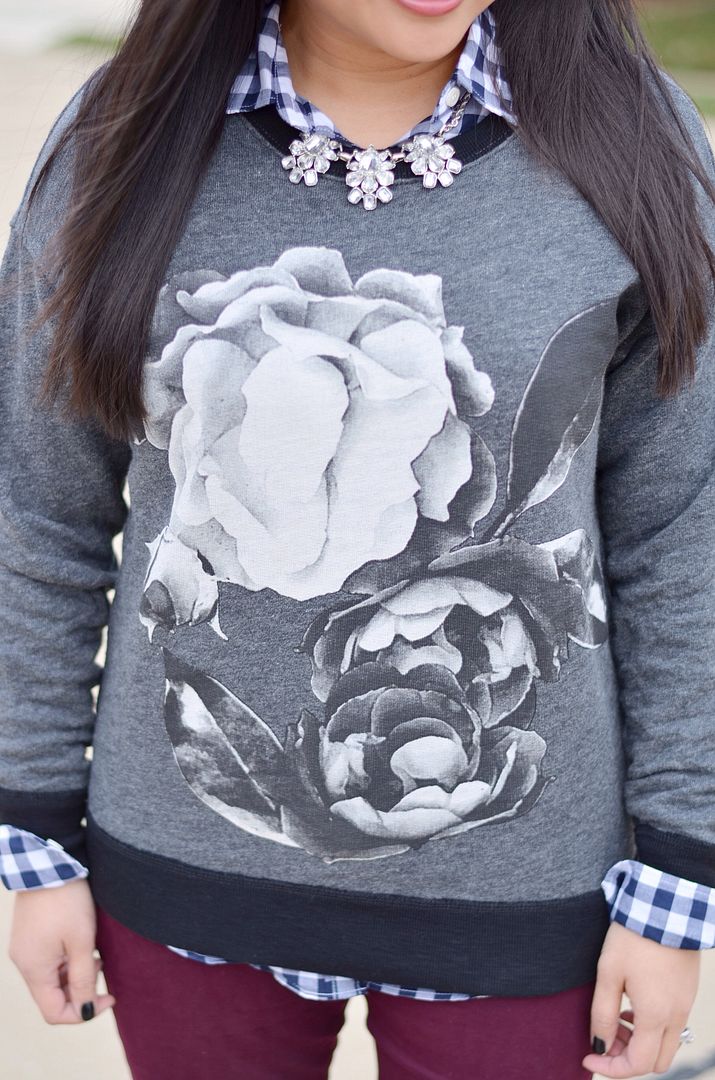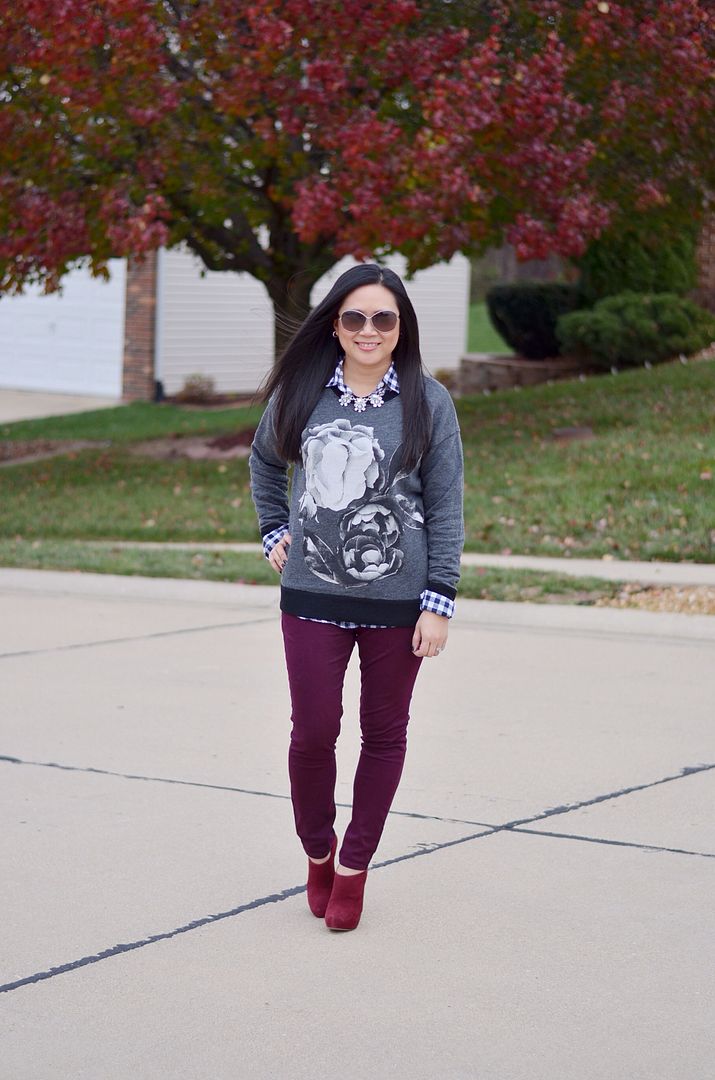 The sweatshirt has really been revamped over the last couple of seasons. My love for the fancy sweatshirt started with the Target collaborations. I accumulated 3 that way, and have never looked back. Let's face it. They're comfortable, but the different graphics, textures, and materials available now give modern twists on an old school shape.
I wore a modified version of this outfit this past weekend in DC for brunch, mani/pedi, and sight seeing. Because my suitcase has limited real estate, I switched the booties for this grey pair, simply because I didn't want to have to bring another pair of shoes. It's good that I made the switch because we were basically on our feet all day.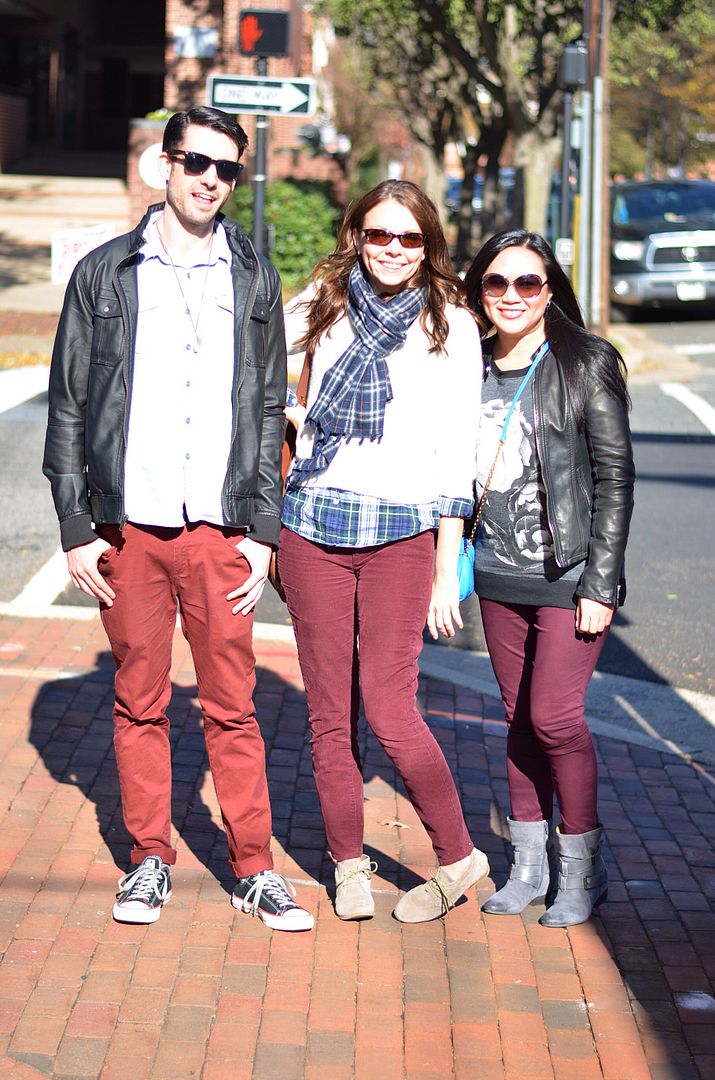 The husband and I were romping around DC with my friend Val and one of her good friends, Nick. We all laughed when we met Saturday morning in the hotel lobby since we clearly all got the memo on the colored pants. I had to make sure we got photo documentation of this awesome coincidence!

SHOP THE LOOK: