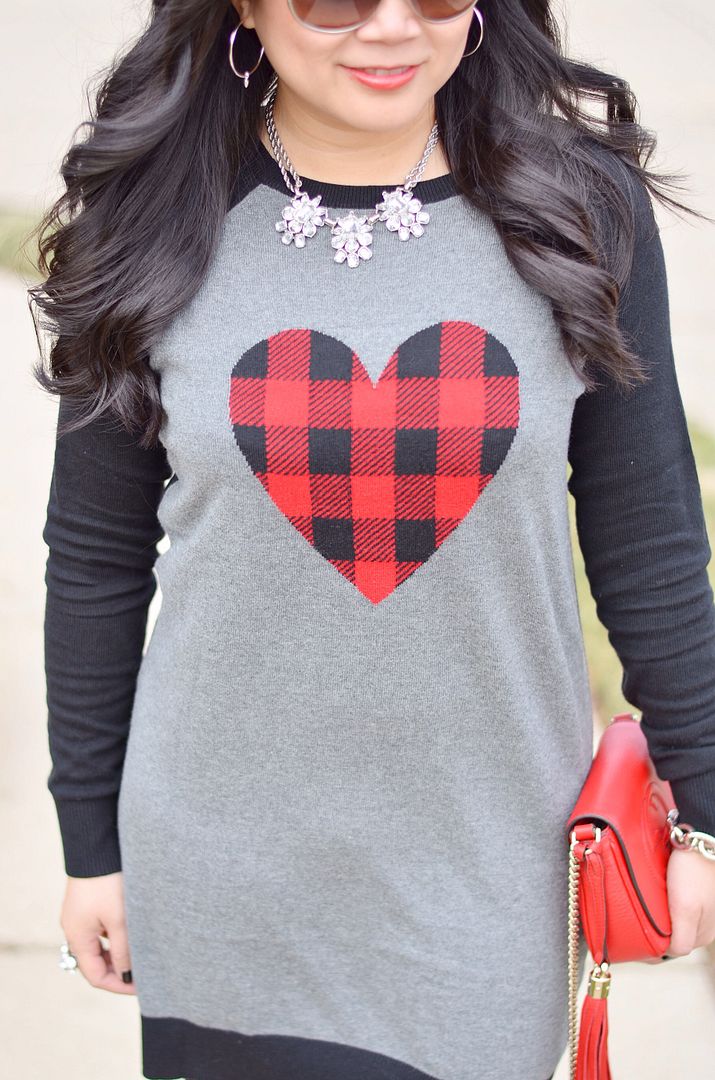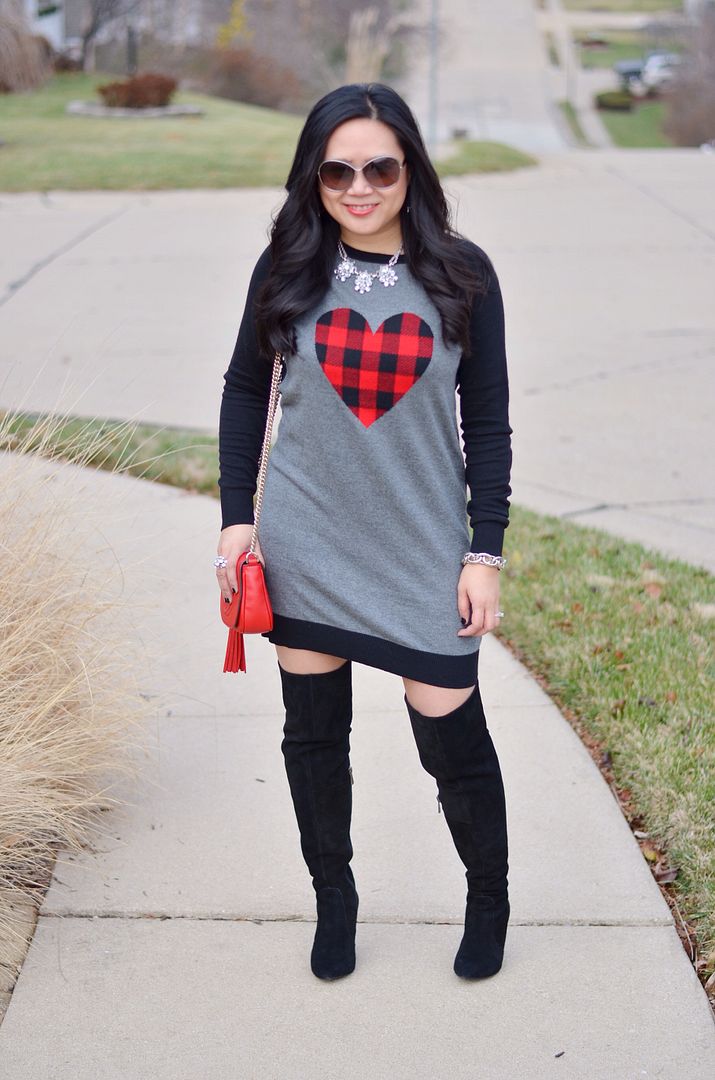 Yes, I am obsessed with these boots. And after I wore them with my
scuba leggings here, I knew the next way I wanted to style them was with a sweater dress. We have a little holiday lunch today, so I thought I would be nonchalant festive with a pop of red in my sweater dress. I'll end up wearing black tights to work, but if I didn't have to worry about getting side eyes from co-workers, I would totally wear them bare legged like this and let the boots steal the show.
This dress got mixed reviews on Express' website - the majority of them said it was huge. Which makes me feel like *I* am huge because I ordered my regular size, and I certainly don't think I'm swimming in it! I think it fits perfect, especially if you plan to do a lot of holiday binge eating. Unless everyone just wants it to be form fitting? At any rate, the dress gets two thumbs up from me!

SHOP THE LOOK: