Green and red is just one of those color combos I steer clear of because it will always remind me of Christmas. But, as I put this outfit together, I was surprised that it didn't scream, "Santa Claus is coming to town!" The navy tones down the holiday vibe a lot, and after all was said and done, I was really digging this combo. Never say never, right?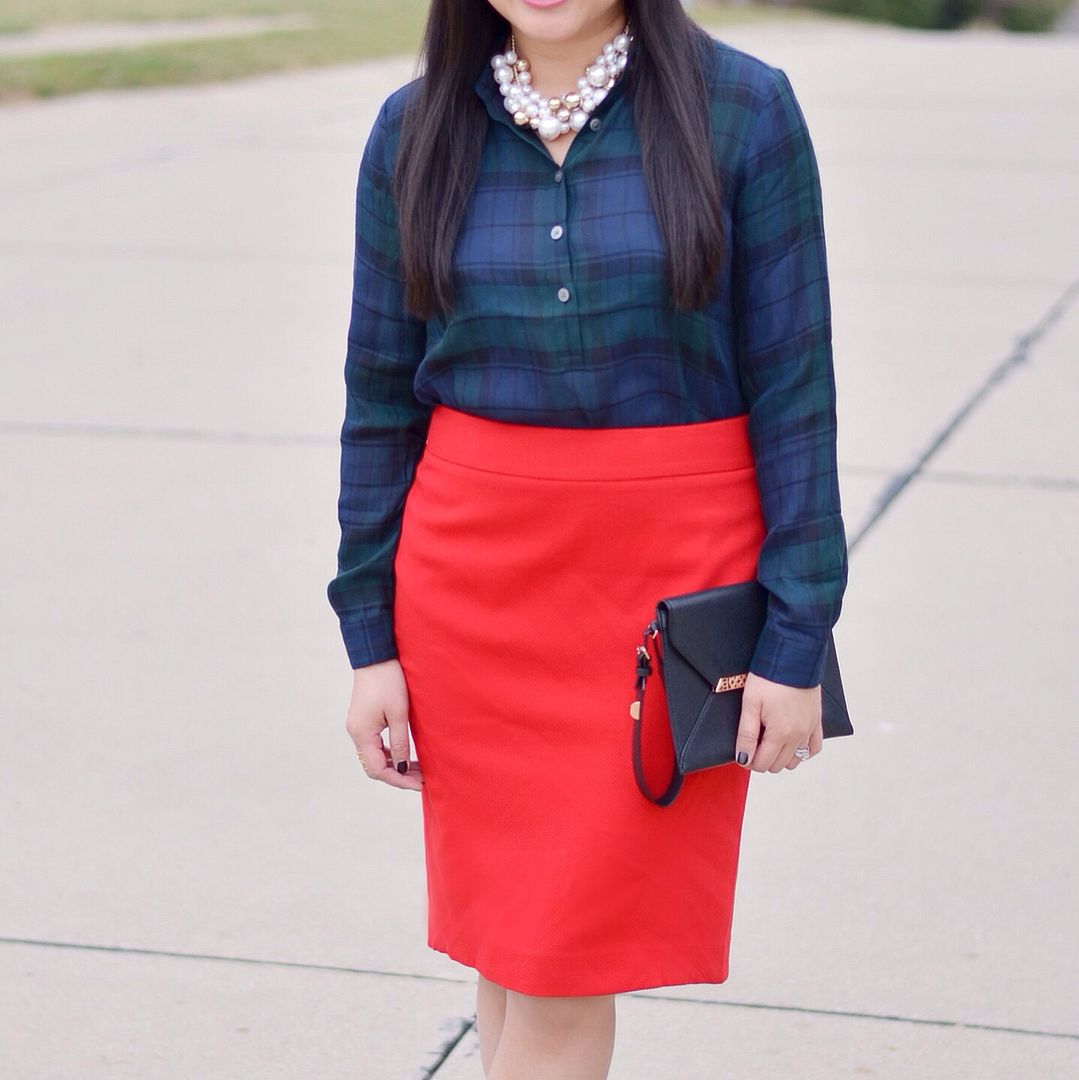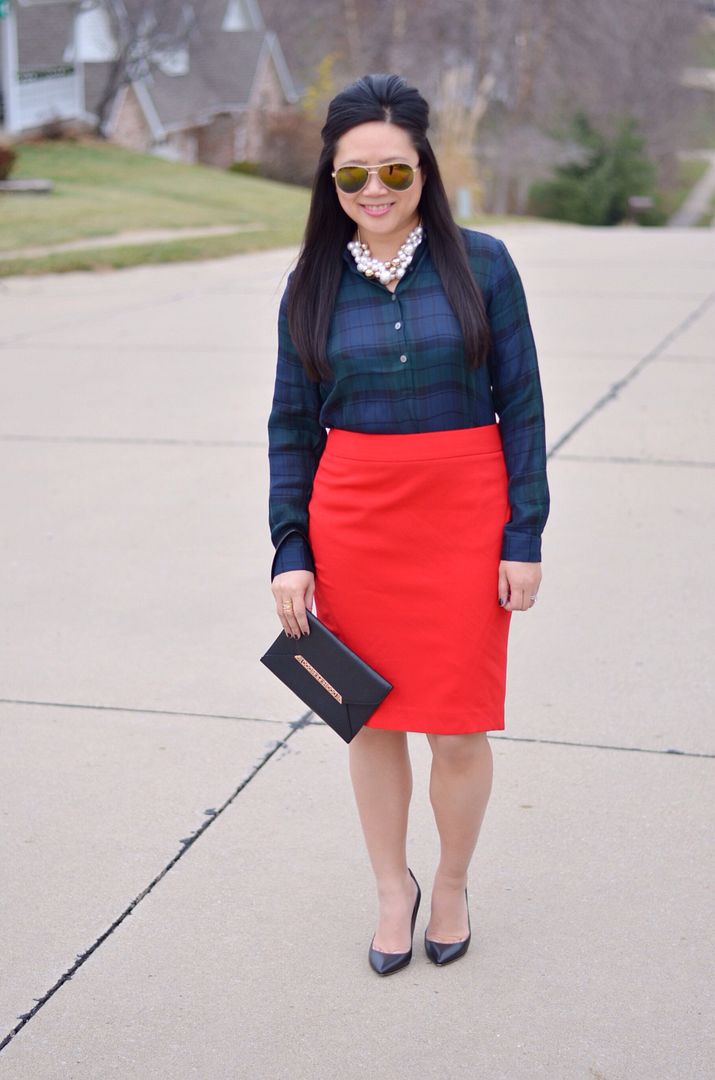 Before I go, I just had to share this amazing look for less I happened to come across. I've had these Valentino pumps since this post, and I understand my shoe taste can be a bit more expensive than most (ok, a lot more.) You fellow bloggers know how time consuming it is to find and link to similar outfit pieces, and when things are not available any more, or you're trying to find budget options, it can be nearly impossible to find things relevant enough to link to. This may be one of my best dupes to date, and I just had to share!
LOOK FOR LESS
Left: Valentino | Right: ALDO
Metal heel, curvy silhouette? Check and check! I texted this little victory to Gina, and then I thought, meh, you all need to appreciate this with me. Especially all you bloggers who feel my pain when it comes to linking similar items. #fashionbloggerproblems turned into #fashionbloggervictories!

SHOP THE LOOK: