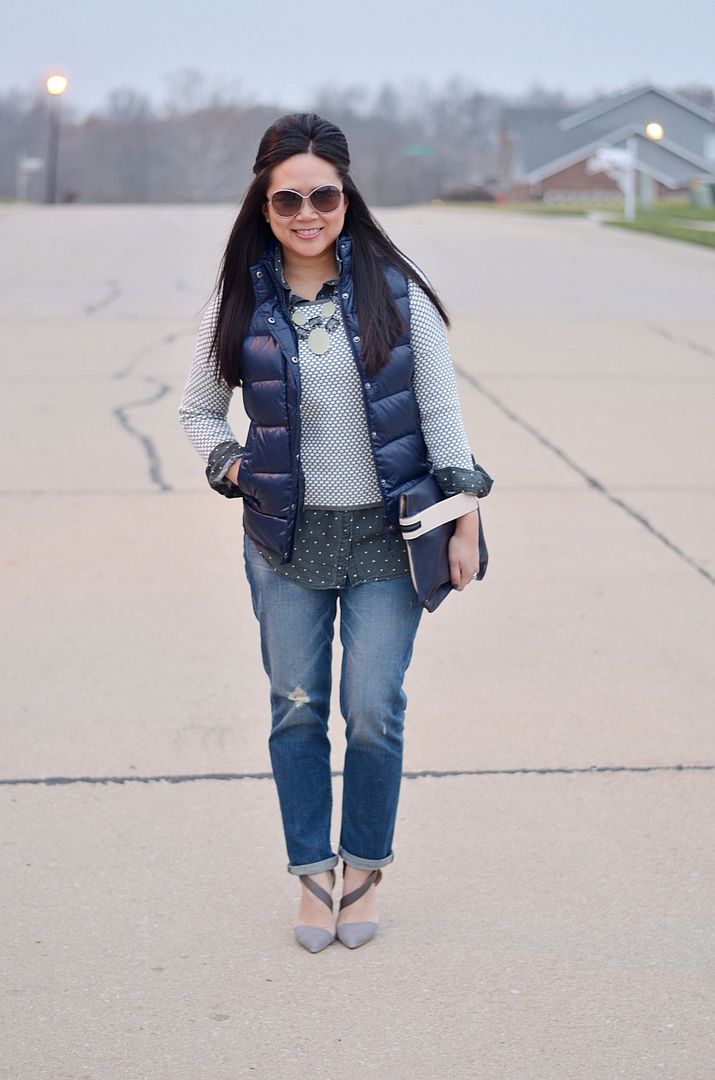 OK, first, I know what you're thinking. Before I go any further. Let me just address the elephant in the corner.
Yes, I'm wearing sunglasses and the street lights are on.
But! In my defense, it was only 4pm, so the lights had no business being on anyway! Ok, I feel better, let's carry on, shall we?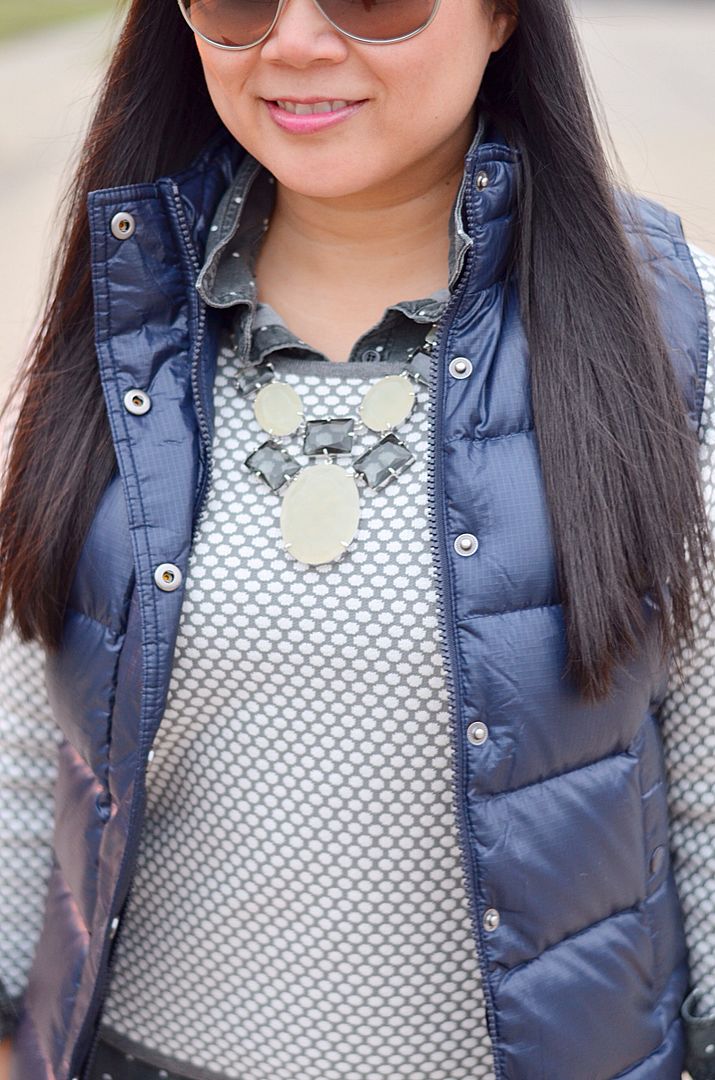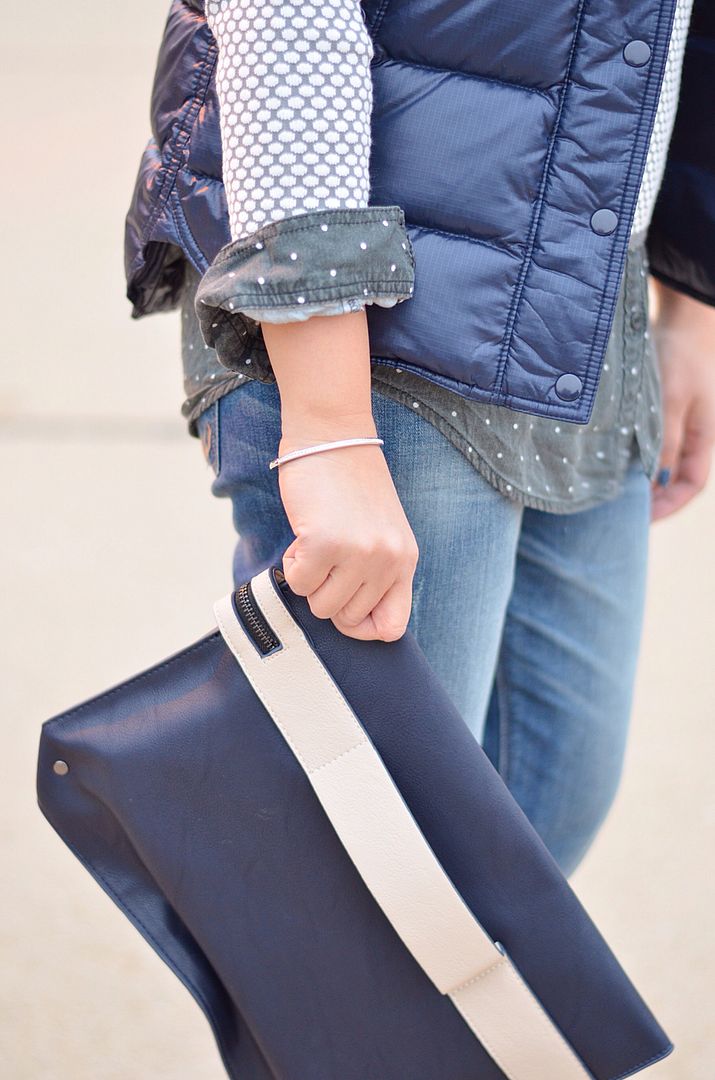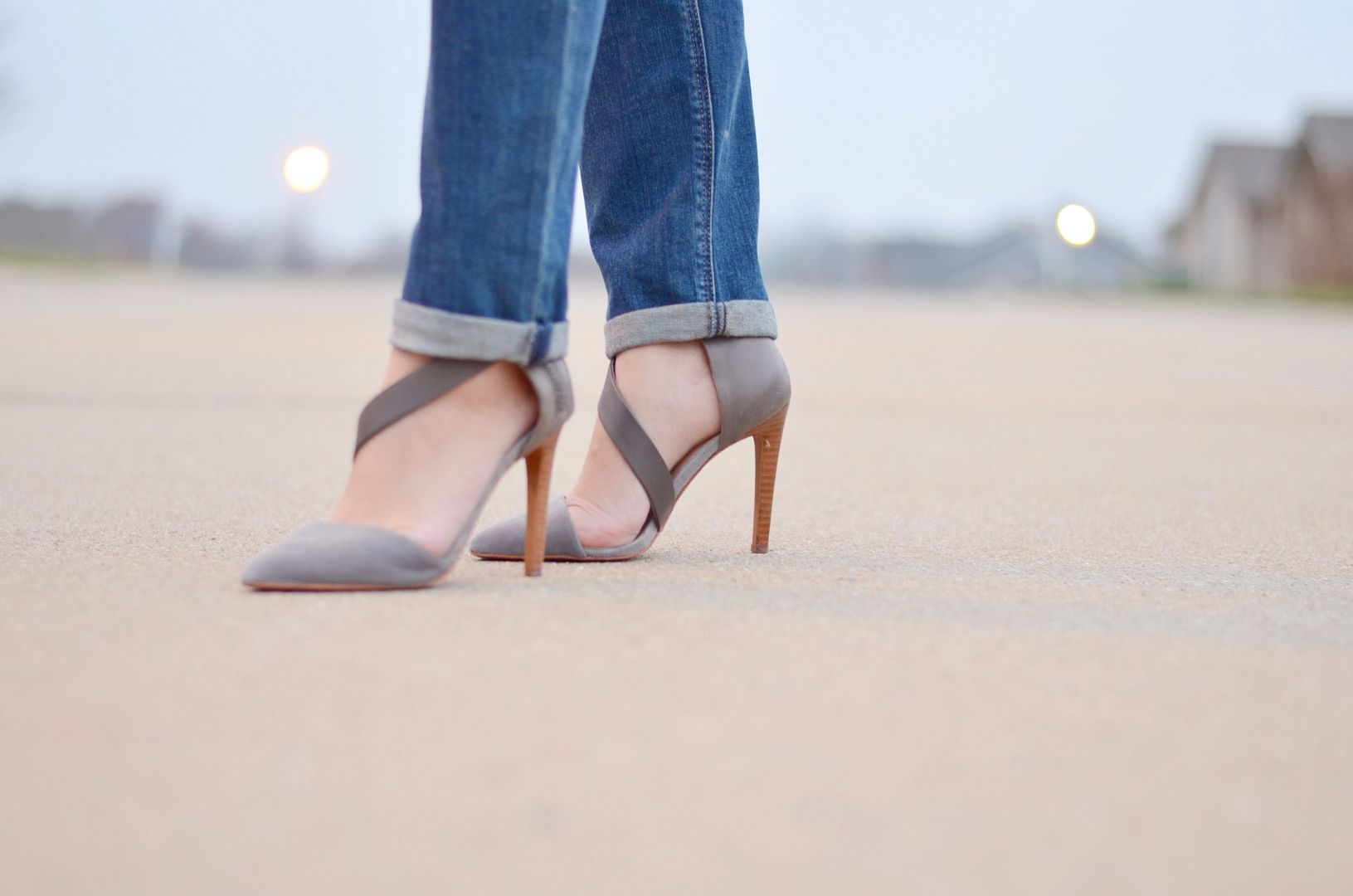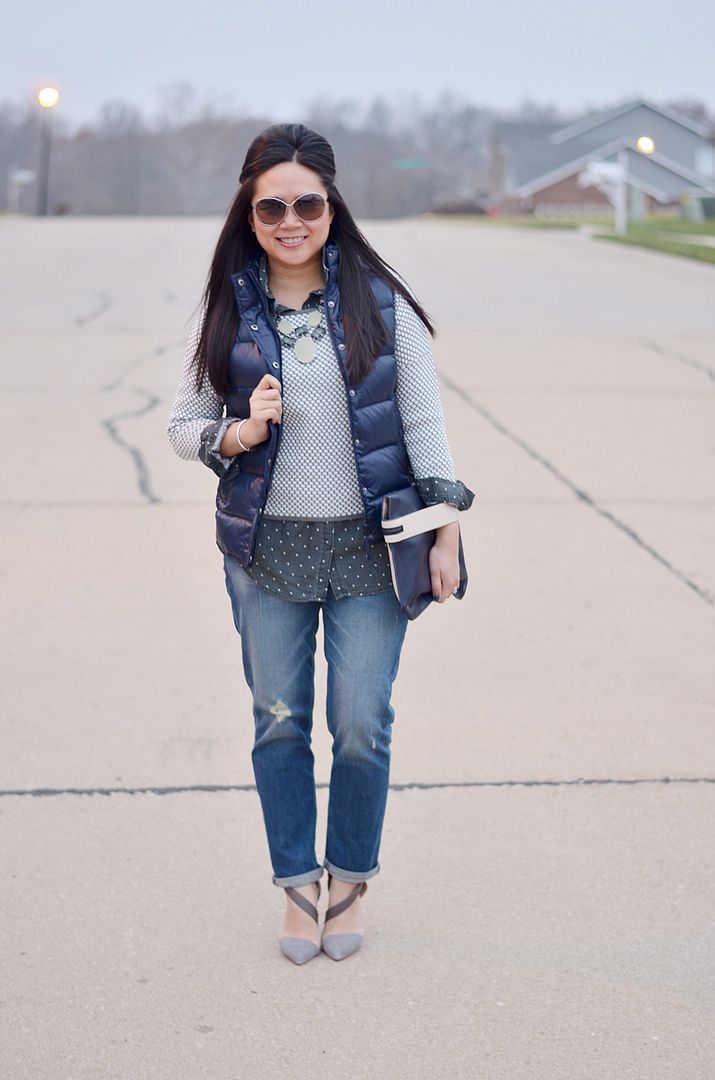 I'm so obsessed with vests lately, I just can't even control myself - I want all of them!! I just love everything about this look. I thought it was perfect for a double date night. I had met the boyfriend we were eating with, but not his girlfriend.
It's always hard to figure out what to wear when you are dressing for strangers and have no idea what their style is. Do they even like shopping? Is it safe to talk about how I share my OOTD photos on Instagram?! You don't want to look like a basic b!tch, but then again, you kind of do because you don't want to look overdone.
So, I wanted to be easy breezy and casual with the boyfriend jeans, but still interesting with the layers, and still sassy with the heels and clutch. In the end, I felt completely appropriate, and relieved with my outfit selection. Yes, getting dressed is HARD.
The giveaway runs until midnight, so you still have a few hours to enter! We will be announcing the winner on Wednesday, so hopefully that's instant gratification for you! Good luck!!

SHOP THE LOOK: