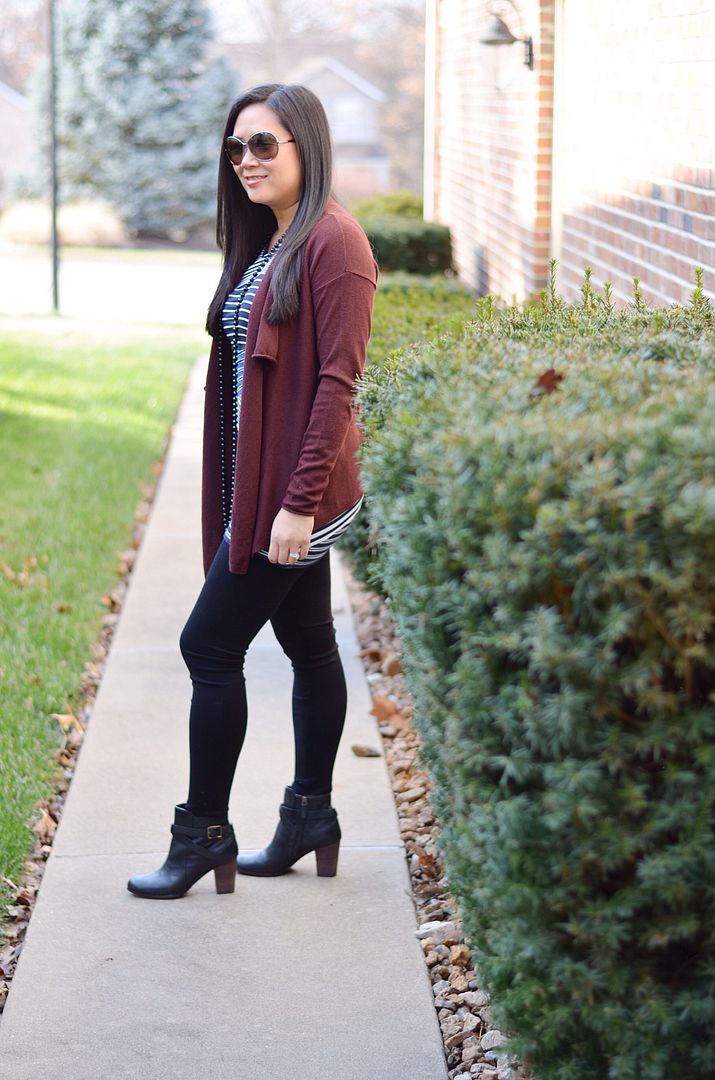 More Black Friday purchases coming your way in real life! While the sweater and leggings are new also, I really wanted to focus on the greatness that are these booties! My bootie collection has quadrupled over the last couple of years. I'm starting to dig them more and more, especially since I feel like they're not just limited to winter.
A few weeks ago, I was getting dressed and wanted to wear some black booties but it was raining outside, so my typical suede booties (featured here) really wouldn't work. I have a pair of black leather booties (here), but they're a bit too precarious to wear in the rain. That's when I realized I had a hole in my bootie collection. I needed black leather with a stacked wood heel.
I had picked up these Sam Edelman booties, and was THISCLOSE to getting them. The fringe wasn't that obnoxious to me, and the boot otherwise fit the criteria I was looking for. But then I noticed these
Cole Haan booties
and as soon as I slipped my foot in them, I said, "Awww, man" because I knew I wouldn't be able to let them go. I know Cole Haan is known for comfort, but these are so comfy, I could wear them barefoot sans socks. Seriously like butter.
Enter $650 EXPRESS Gift Card Giveaway happening here!

SHOP THE LOOK: