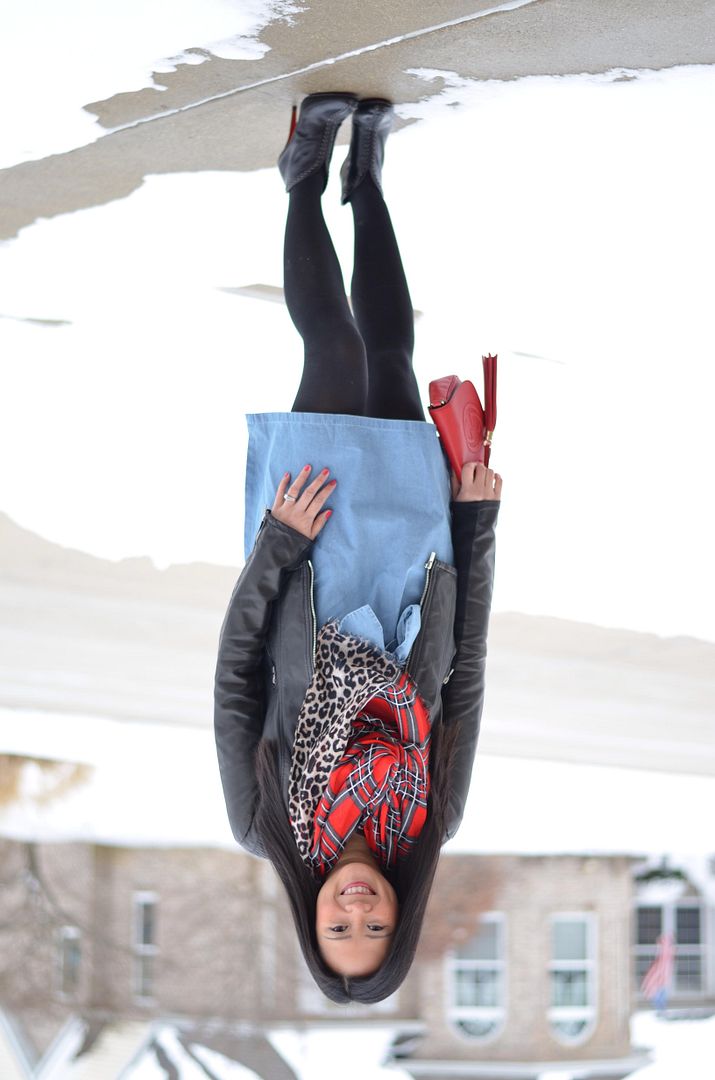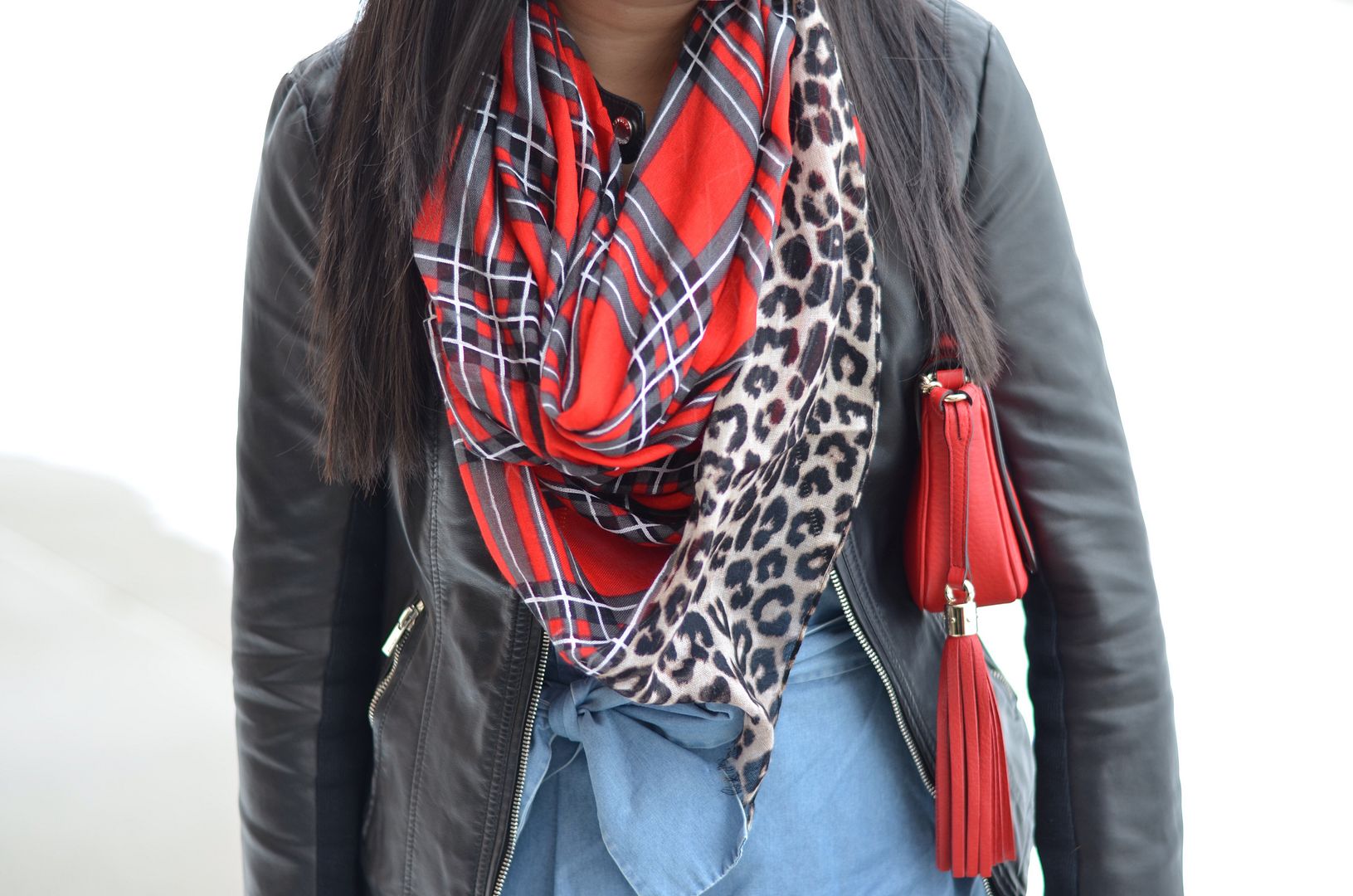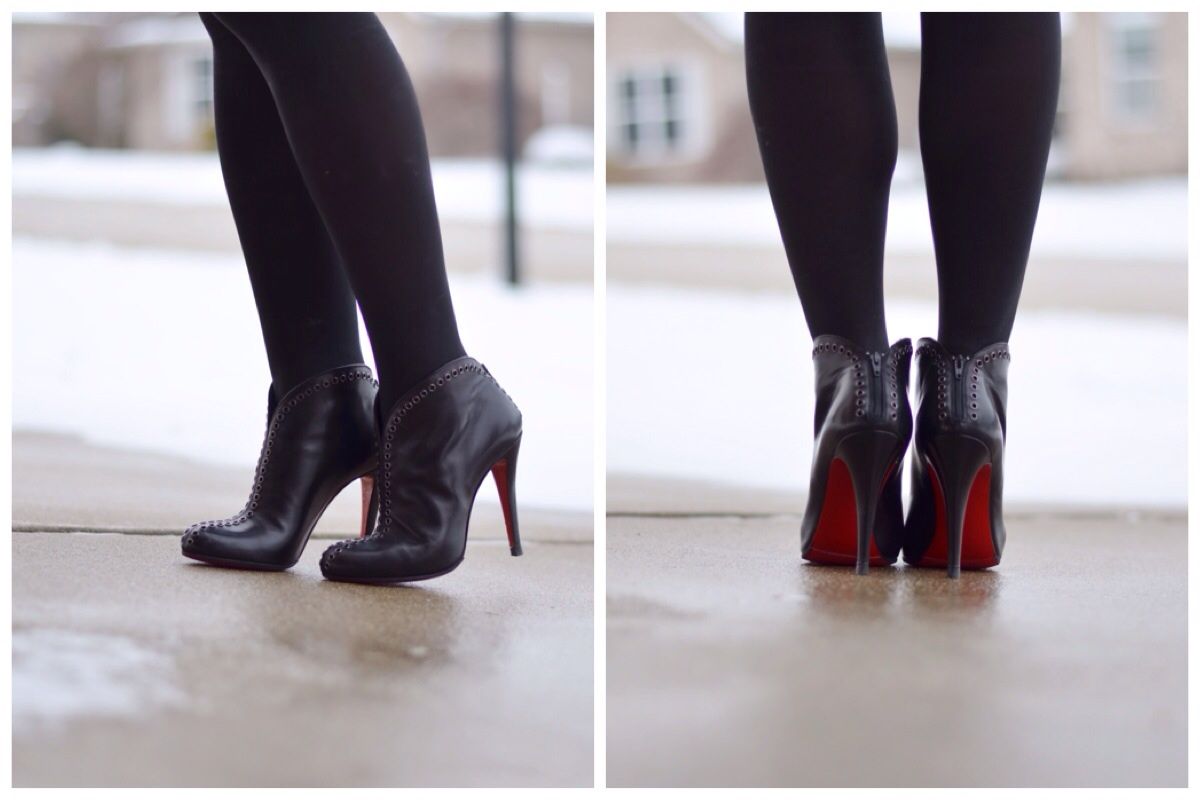 It's crazy that it's been 4 months since I last wore this dress. Crazy because it doesn't feel like that long and crazy because it feels like winter is never ending!! I wanted to go ahead and wear it today because I've been wanting to style it with booties and a moto jacket like Wendy had done. After I had originally worn this dress, I regretted not just styling it like this in the first place.
This time around, in the spirit of Valentine's Day week, I wanted to show hints of red. I am absolutely OBSESSED with this scarf. Every time I saw it on Express' site, I was curious about it, but wasn't sure how the mix of patterns would look actually worn as a scarf. But as soon as I tried it on, I fell in love. How could I not love it-- it's plaid AND leopard? Shut up!
Speaking of last times. The last time you saw these booties was for my dressier holiday style look. I love these booties. Love them. I'll be the first to admit that Louboutins, while beautiful, are not the most comfortable heels by any means. But I wear these the most because they are actually comfortable. I bought these shoes via text message. No lie. My SA at the Shoe In location in Vegas sends emails periodically with sale info. These bad boys were 40% off, so as soon as I saw the email, I finished my transaction via text message. That, my friends, is when you know you are a shopaholic. Shopping via text is almost like getting that page on your root beer colored pager from your drug pusher that your stash is available. Sigh. They're amazing though aren't they?
Oh, and if you guys haven't seen it - please be sure to go check me out over at Style Sessions hosted every Tuesday by Lauren of Style Elixir! I was so flattered and excited when she asked me to be Head Stylist this week! Please be sure to link up while you're there!