This week will lock in my capsule pieces for the #RemixFix2015 challenge. I've got a few different polyvore sets started where I've been cataloging each piece I've worn over the last 2.5 weeks. I will have to share the completed capsule with you next week and then it will be full on remixing from there!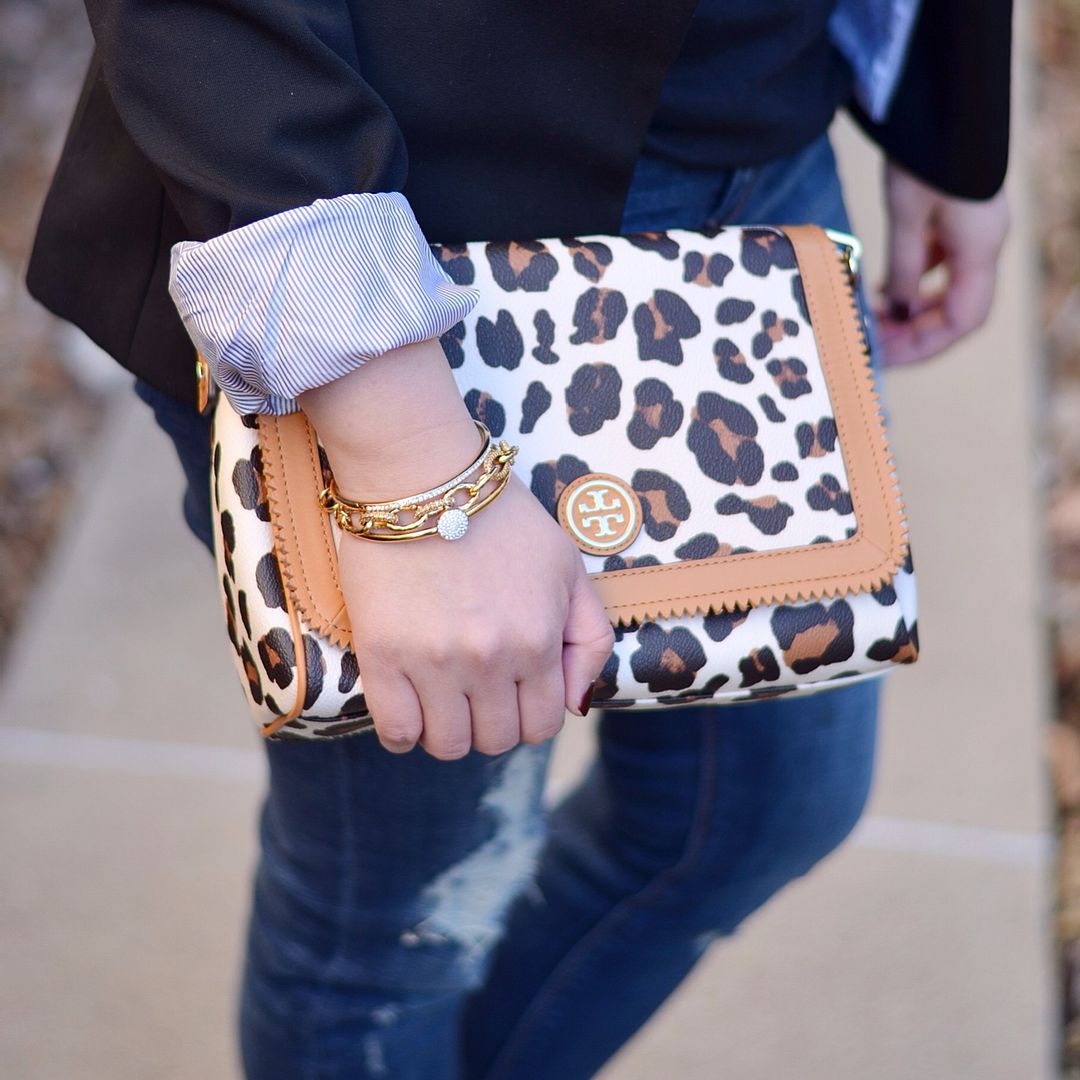 Seeing all my items nicely categorized and next to each other has really helped me understand where there are gaps. One thing I was missing was a simple graphic tee. I have a few in my collection, but ultimately decided this one had to make the cut. I discovered it on Instagram here thanks to Andrea from Momma in Flip Flops. It was designed by one of her blogger friends, Ellen, from
That Chic Mom
. While this tee is not currently available, if there are enough reserved, another batch can be printed! You can reserve yours here.
Throwing a blazer over a tee shirt is one of my most favorite styles, yet I don't nearly do it enough! Add a good pair of destroyed jeans, and you're basically making me weak in the knees, SWV style. Finish it off with some animal print, and well, one could say -- outfit on fleek. :)

SHOP THE LOOK: