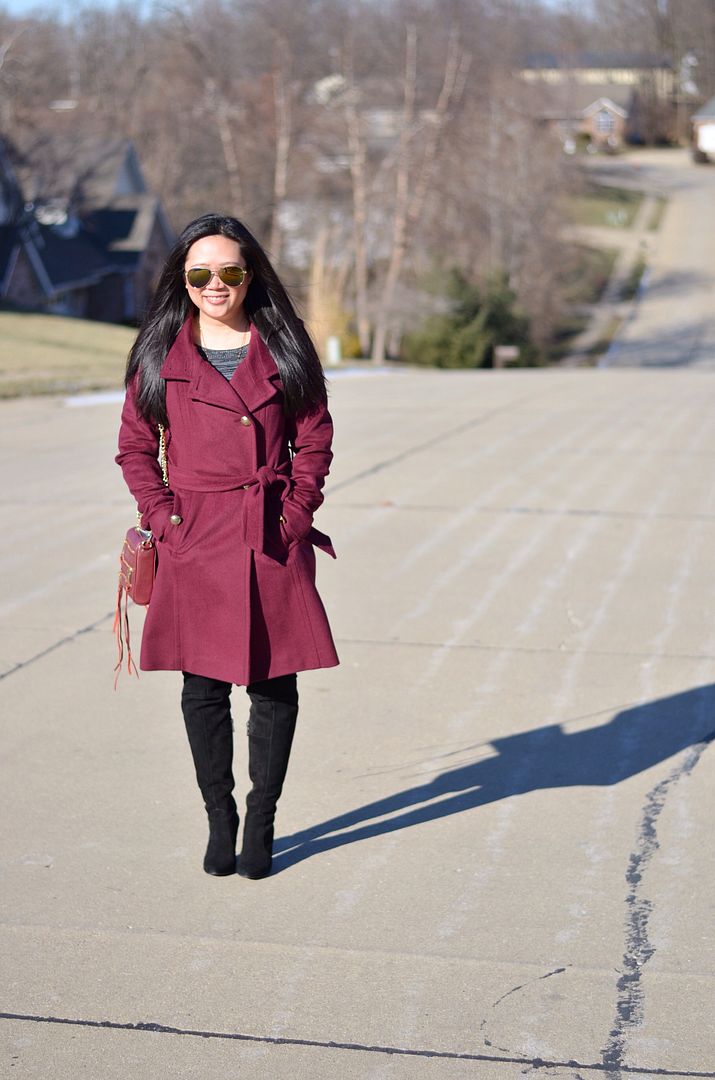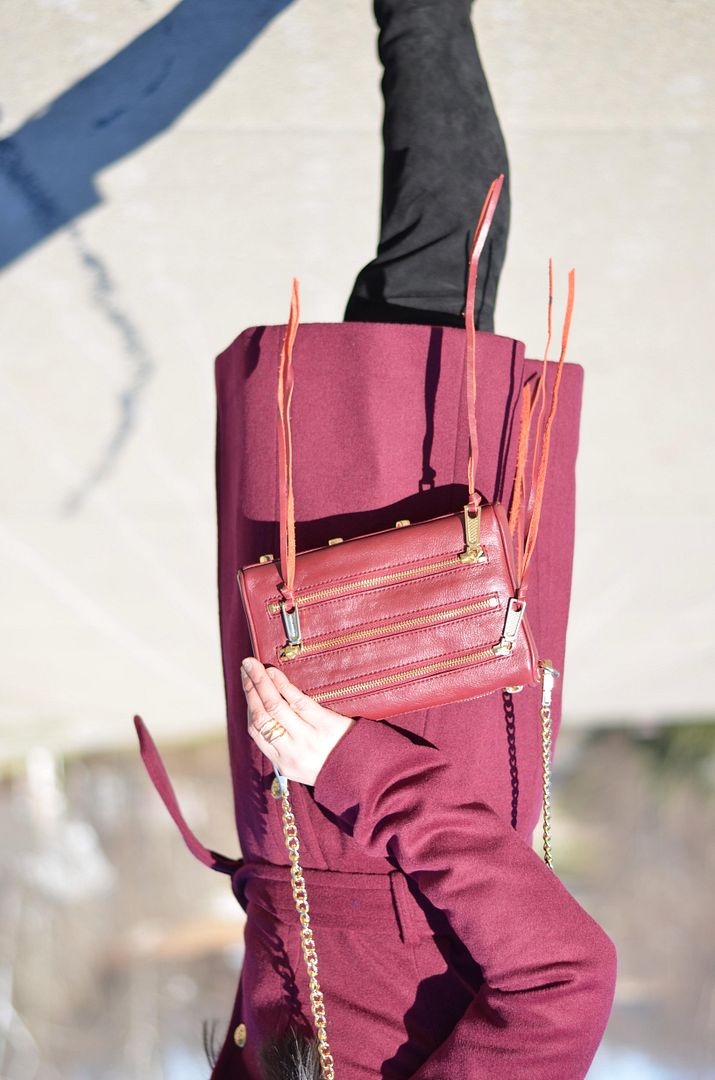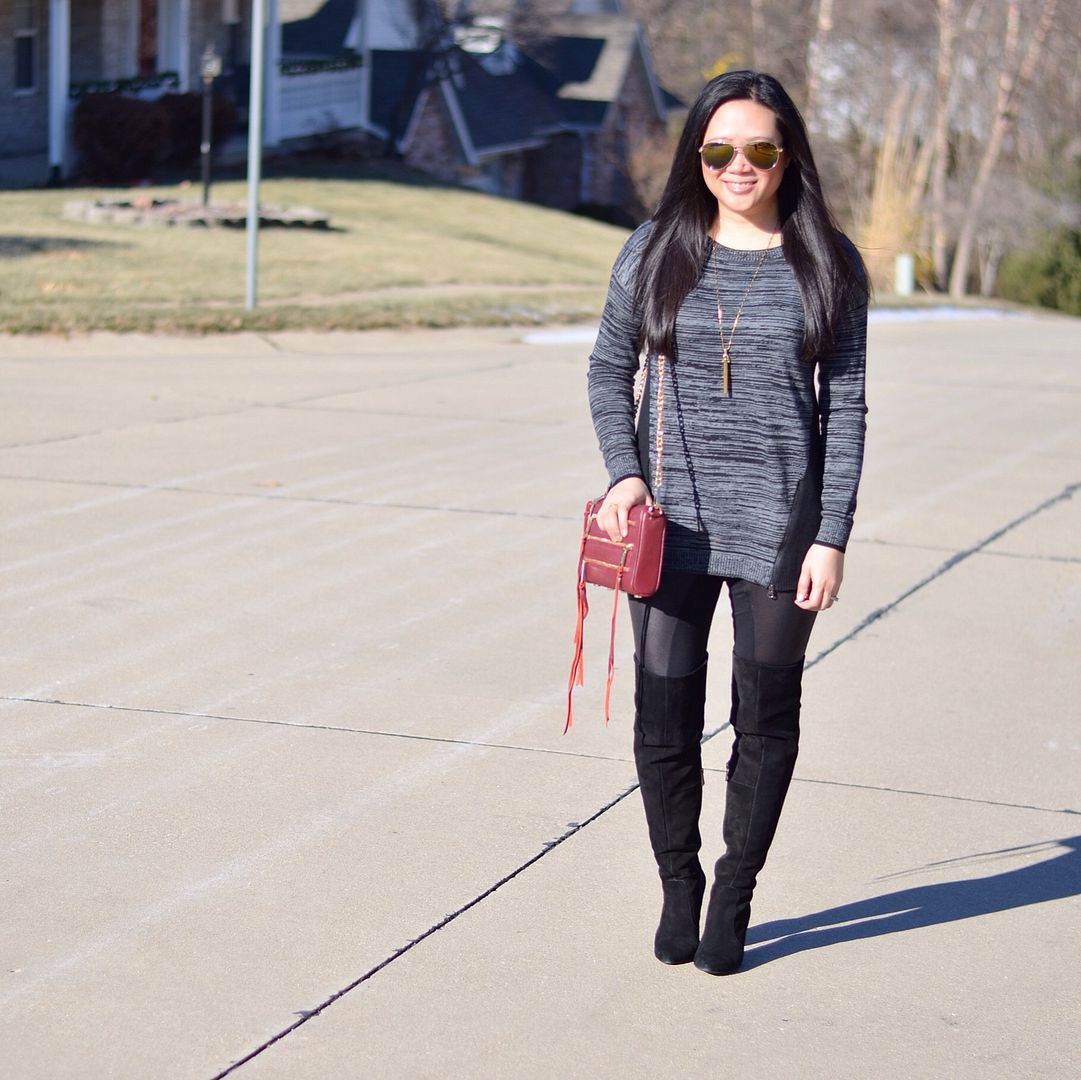 Can you tell I am just over the moon in love with my over the knee boots? They have given me a new appreciation for styling leggings, especially the faux leather variety. And this sweater - let's call it a new favorite. Express has a similar version here, but I was never able to see it in real life to try it on. I don't
normally like v-necklines for my sweaters because I feel like a) it forces me to wear a cami underneath it, and b) looks too collegiate for me when layering over button ups. I was willing to give it a try if I ever saw it in person, but alas, I guess it was not meant to be.
You can imagine my delight when I saw this hanging in the store. Similar zipper vent details, and I loved the texture and color blocking. You know I can't go without a contrasting color pop though, so I added in my new bag and this coat, which is also a recent purchase! One big happy outfit family!

SHOP THE LOOK: