Are you guys sick of seeing my over the knee boots yet? I'm not quite done wearing them. As long as it is cold outside, these babies will continue to make an appearance. Last week, I was freezing all day. Even though I already had 3 layers on, I just could not warm up. When we got home from work, I changed right before dinner into this outfit. What you can't see is the long underwear I wore under the leggings. I was *that* cold. I normally reach for riding boots when it's cold and we're running out, but nothing felt cozier than suede over the knee boots. And this cardigan may as well be a coat!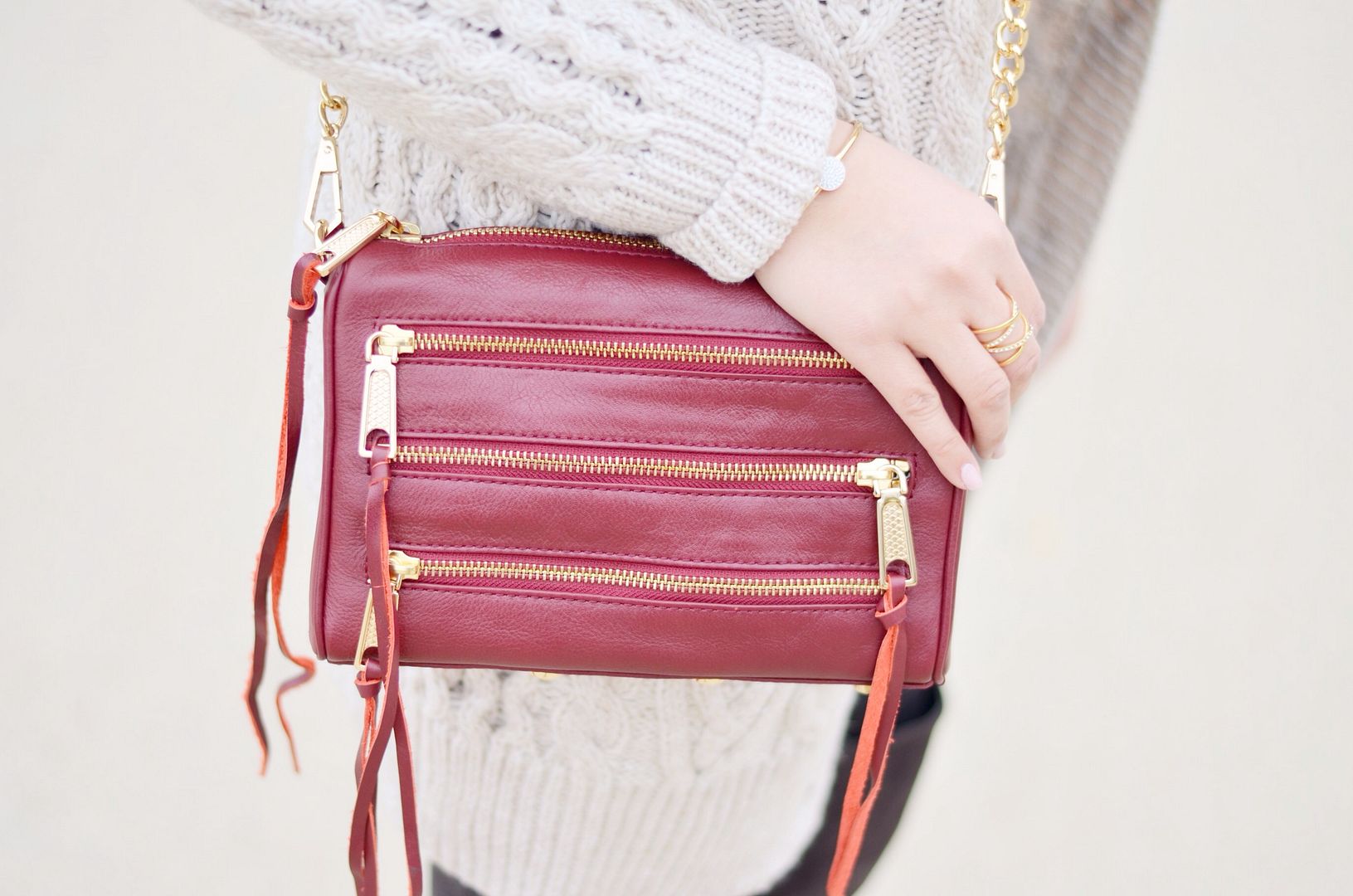 I'm in the middle of a pretty big transition at work. Right before the holidays, I was offered a position in a different department. I was so excited for the opportunity, and while it will be bitter sweet stepping away from the position I have been comfy cozy in for almost nine years now, I am ready for new challenges and new beginnings! The news went public at the office last Friday, so I can finally talk to you guys about it! And that may or may not have been the reason why I rewarded myself with my new Pashli. :)
Oh! And if you missed it - please pop over to Noelle's blog. She is sharing some blogger love here, and gives me the
sweetest shout out!

SHOP THE LOOK: