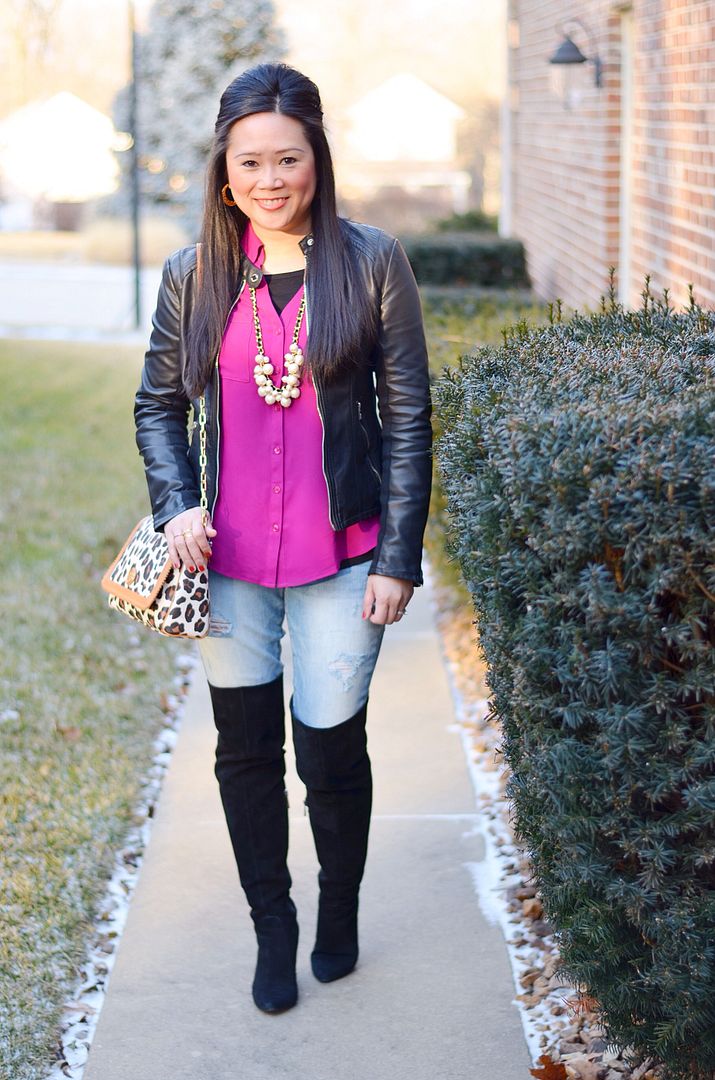 I was excited to be able to meet
Lee
from Everyday Fashion by Lee this week! I've "known" her for as long as I have been blogging - I can't even remember how our paths first crossed! I managed to stay true to my capsule for our meeting - though, I will say that I hemmed and hawed about it for a bit. We met on Monday, which I had planned for my camel and white outfit, but I wasn't sure how much walking we would be doing and the leopard heels in cold weather outdoors don't lend themselves to walking a ton - my feet shrink in the cold, which means my heels can slip right out of my shoes! I decided on this outfit - which was not only weather appropriate, but still fun enough for happy hour.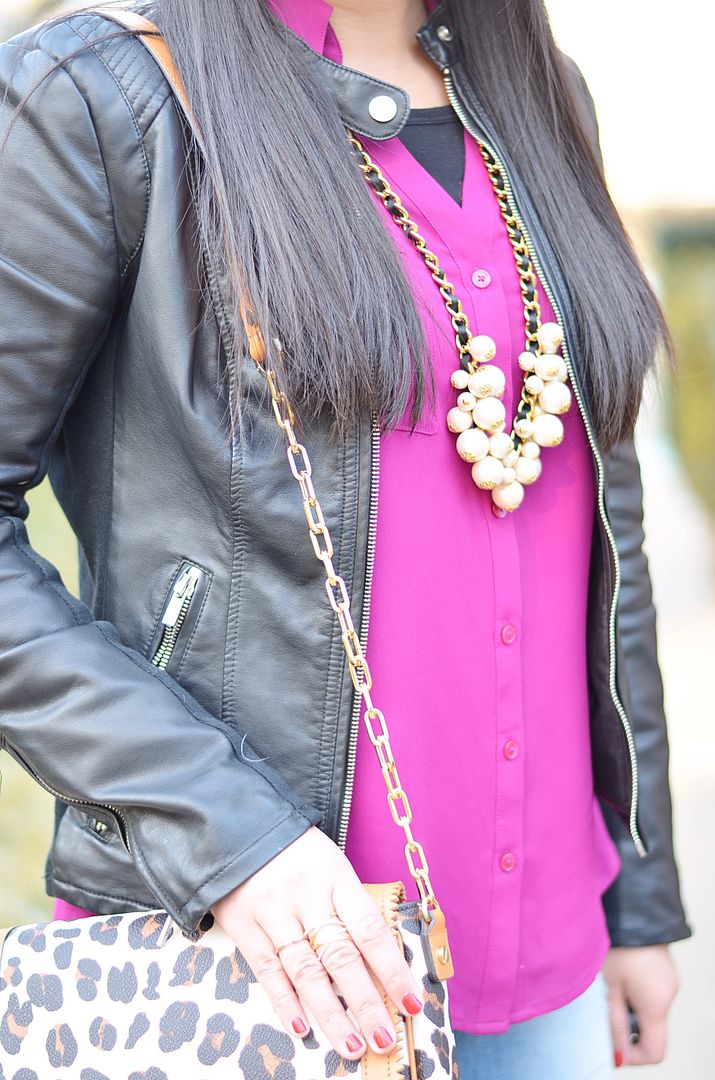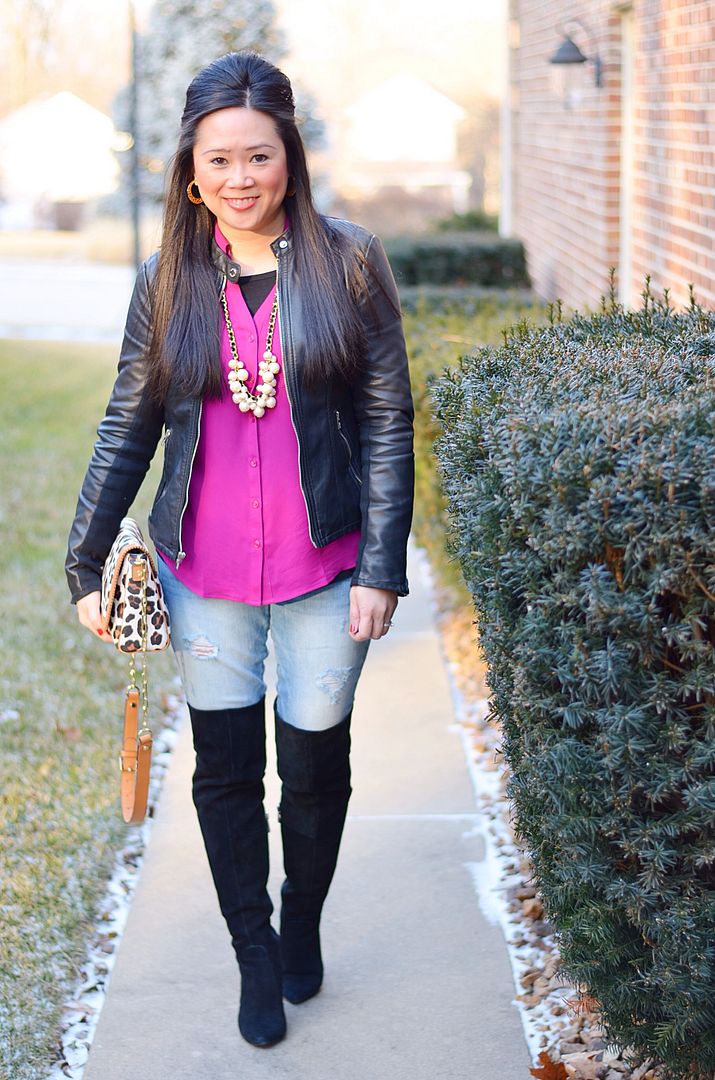 Lee is from Raleigh, but was in St. Louis for work, and was nice enough to give me a heads up so we could meet face to face!
She was extremely easy to talk to - very engaging and down to earth!
As luck would have it, she is tall just like
Jenna
! Ha! Apparently, I am a magnet for tall blogger friends!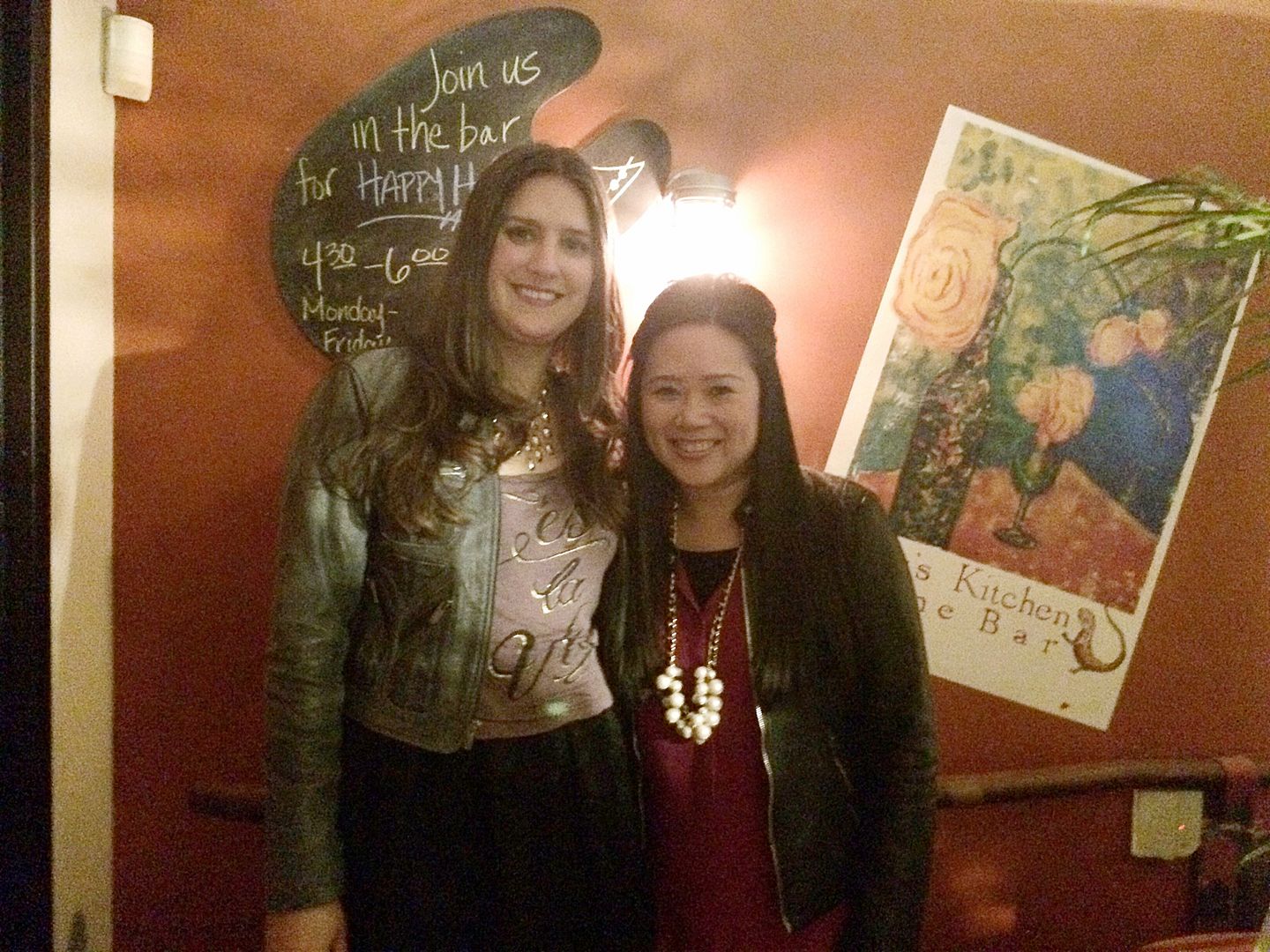 She was staying in Clayton, a suburb of St. Louis, and I took her to Remy's Kitchen and Wine Bar. She had the Fritto Misto, I had the Prince Edward Island Mussels, and, well, we both saved room for dessert, too - Creme Brûlée for her and Bread Pudding for me. Holy whoa it was all delicious! It was my first time at that restaurant, and I left more than satisfied - both with the food and with the company! :)
So so much fun getting to meet ladies all around the country who share the same interests as me! I swear I have more internet friends than real life friends! But what can I say, you guys are the best!

SHOP THE LOOK: