Happy almost Friday!! As promised, here is the second installment of my little photoshoot with CS Gems (see the first one here.) They sent me photos of the necklaces I would be wearing for the shoot, and I thought this one would pair perfectly with one of my military jackets. I really enjoyed wearing this!
This photo shoot was a first for me in many ways. Obviously, the focus is on the necklace, hence the waist up views. And since this was an offsite shoot (offsite, meaning, not at my house), I needed to come packed with all my outfits. But where will I change? My car? OK, I can make that work. But if the focus is on the necklace, will you even see my shoes? Ha! Stacy was so sweet and patient answering my questions, and I can't speak enough about how fun this was!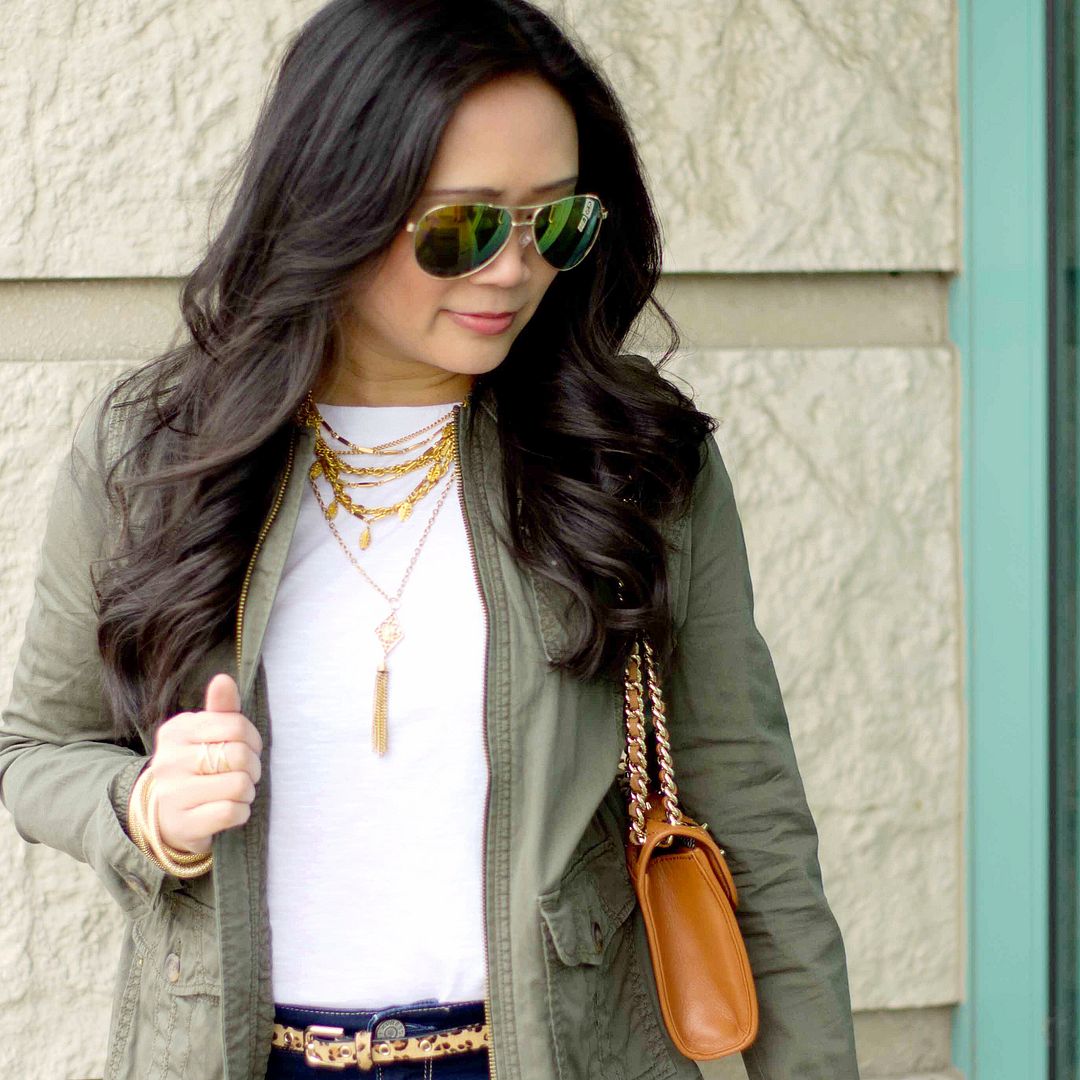 After we shot all 3 outfits (you will see the third one on Monday), I changed back to this outfit and they gave me a couple of other necklaces to wear for some coffee talk pics. It was hilarious because we let the coffee shop know we would be taking photos for the blog, so they made their foam artist do werk.
Fun, right? I've really enjoyed working with these ladies, and I have a feeling our friendship will be bad for my wallet because their accessories are just the cutest!! Remember that you can shop here using CARYLEE15 for 15% off your purchase and that code never expires! You're welcome!
Note: CS Gems asked me to style this necklace in exchange for these photos. All photos were taken and edited by CS Gems. All opinions expressed are my own.

SHOP THE LOOK: