So I'm working a little bit backwards and sharing what I wore for the rehearsal dinner *after* I already shared what I wore to the wedding. When I saw this dress on Express' website, I immediately ordered it. I'm a fan of a good jersey wrap dress, and I'm also a fan of asymmetry. I loved the zipper detail on this so much! Clearly it looks much different on me than it does on
the model
, and I actually preferred the way it fit me than the model. The color is stunning!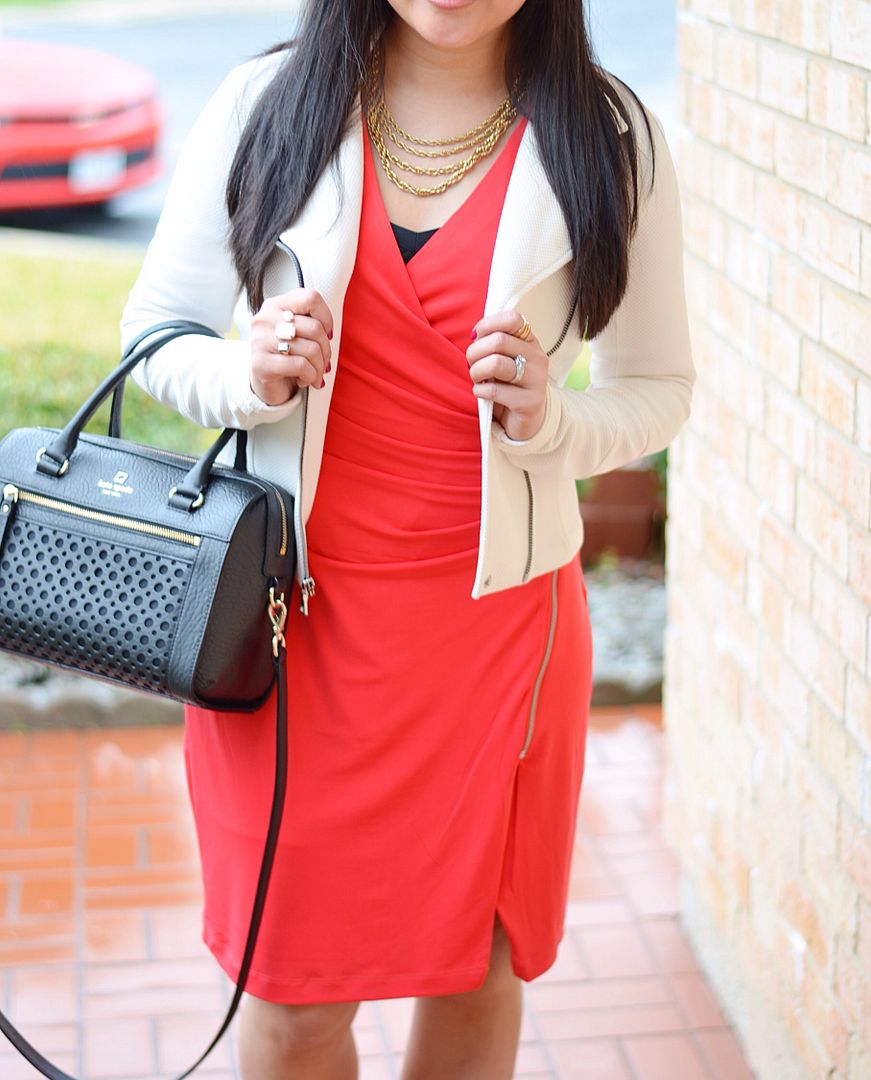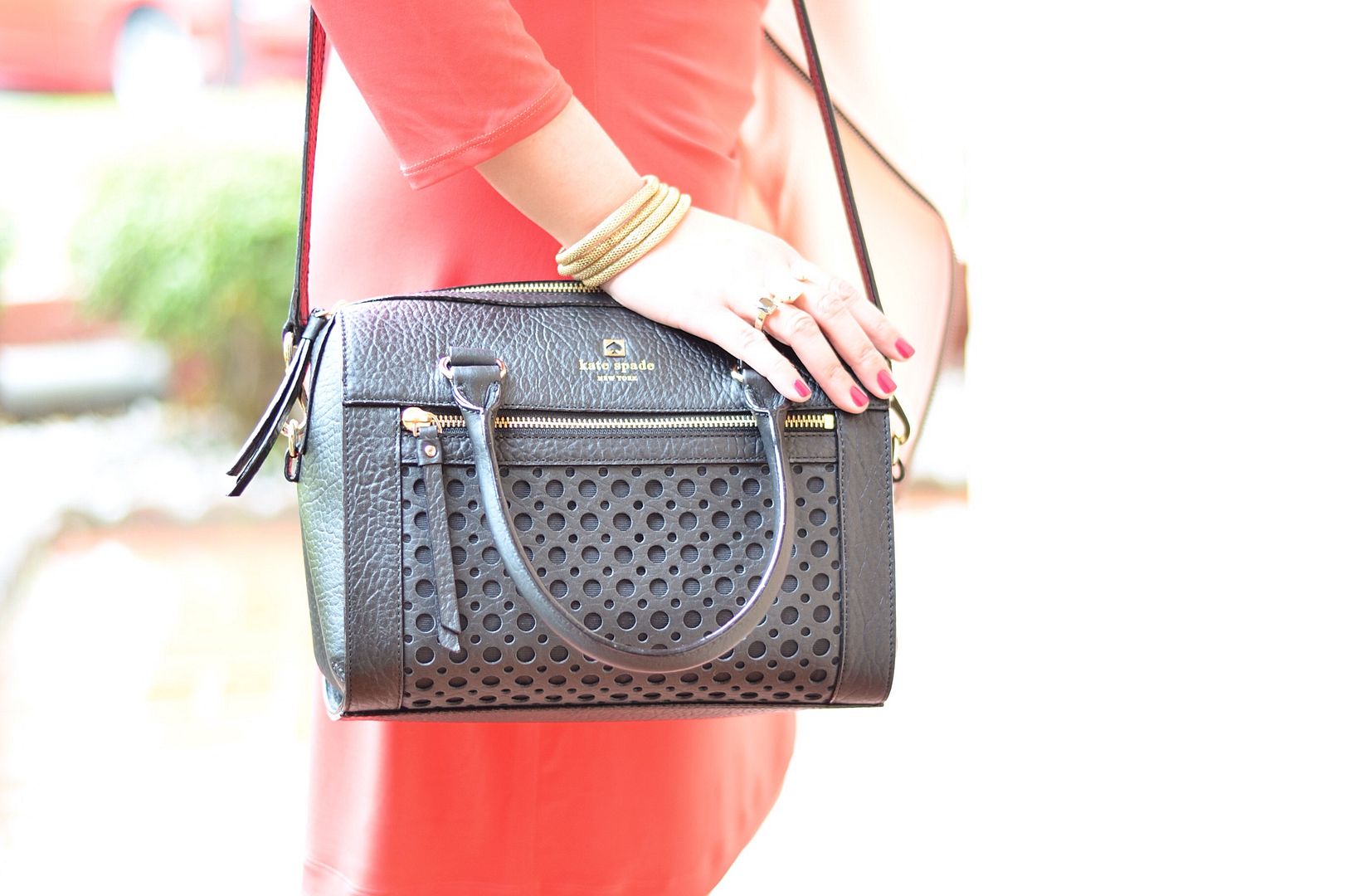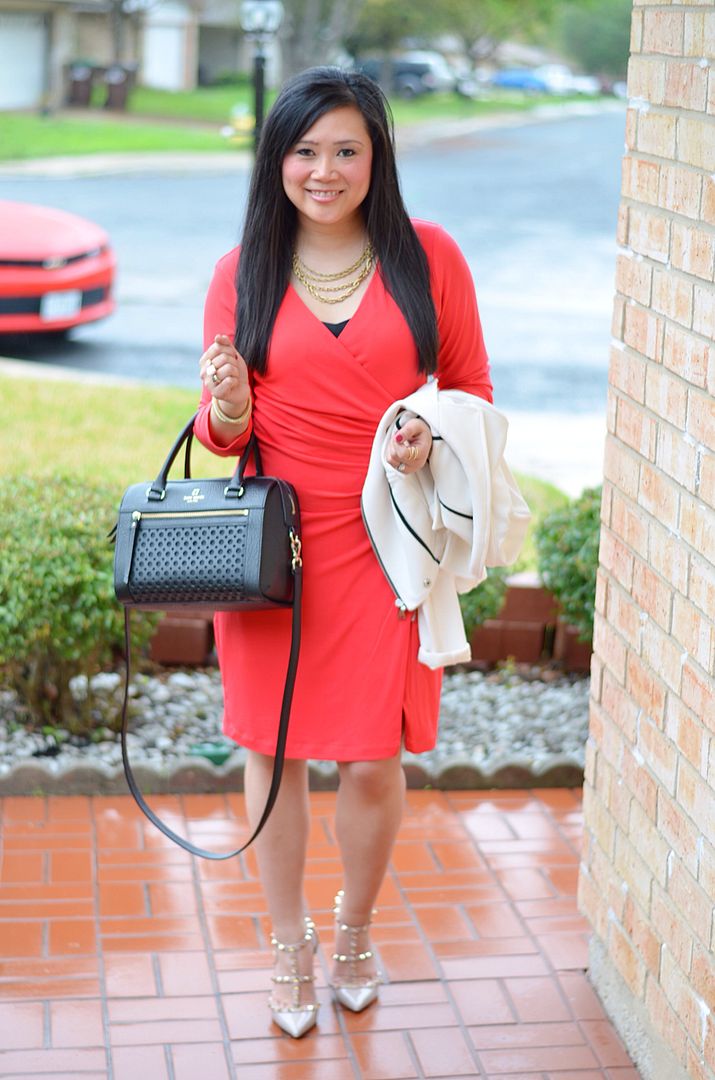 I wasn't lying when I said it rained the entire week last week. The walk to my parents' front door is partially covered, so I was able to stand outside and take photos despite the fact that it was drizzling. The rain ended up being a positive though because it brought cooler temps along with it. I certainly don't miss the humidity there though, and neither did my hair!
Oh! And this bag is also a purchase from San Antonio. I had a shopping date meeting another one of my online friends - Di from Click Clack Diaries. I've mentioned her once or twice on the blog before - she's just as sweet and
stylish as I pictured her to be. She lives just outside of Austin, so we ended up meeting in the middle at the outlet mall in San Marcos. We met right around 2pm and didn't say our goodbyes until almost 8pm. Granted, we did have lunch and a coffee break during that time, but we certainly did our share of shopping!

SHOP THE LOOK: