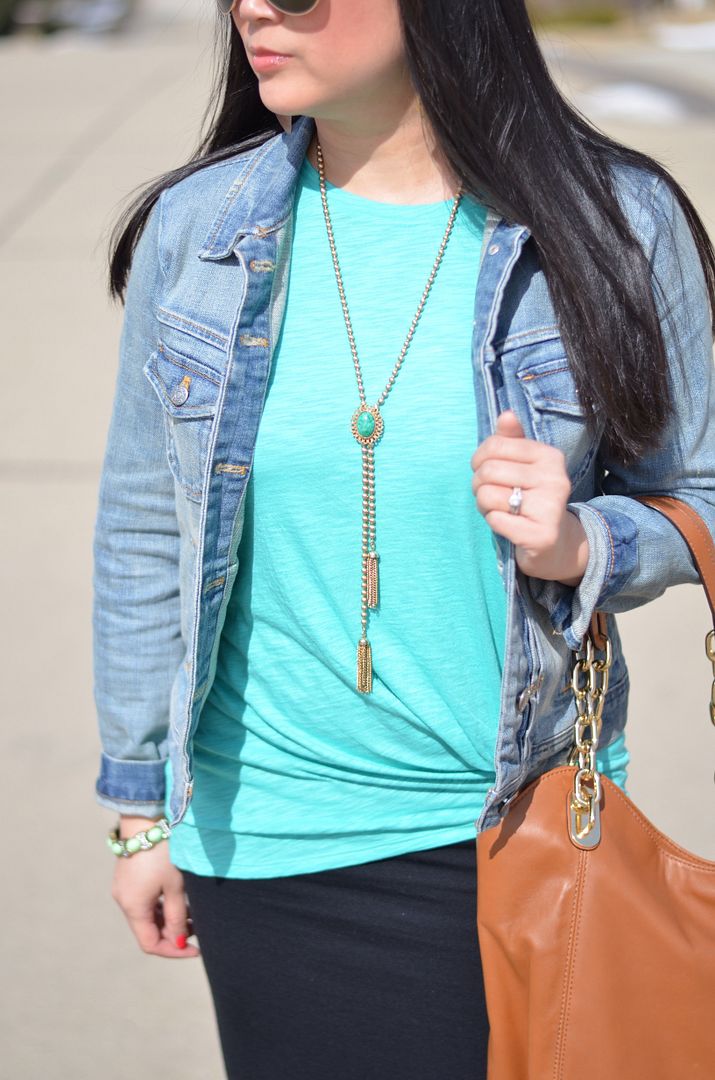 This midi skirt is basically the solid black version of my favorite striped pencil skirt midi. When I saw it was available in black, I figured it would be a great staple to have. I decided to mix some casual pieces today, but with a splash of shine with my sandals. This outfit is very travel friendly and came with me to San Antonio this week. Yes, I managed to schedule some posts for you even though I was on vacation. Sometimes I amaze myself!
And yes, this is the second time you're seeing the slub knot tee this week. I almost didn't want to wear them back to back, but I also wanted to show you how versatile they are in case you didn't believe me the first time I told you. :)
A full recap of my trip and my brother's wedding is coming your way next week! Stay tuned!

SHOP THE LOOK: