I love throwing pieces together haphazardly and being pleased when they magically work together! These are all fairly new purchases that I haven't gotten around to wearing yet. In fact, I keep forgetting about these booties until I see someone wearing something similar! Mint and blue pair together so nicely, and I wasn't sure if the striped clutch would be a good pattern mix, but I think it works since it's a tighter print than the paisley. I scored both the clutch and the paisley portofino during Express' last 40% off sale.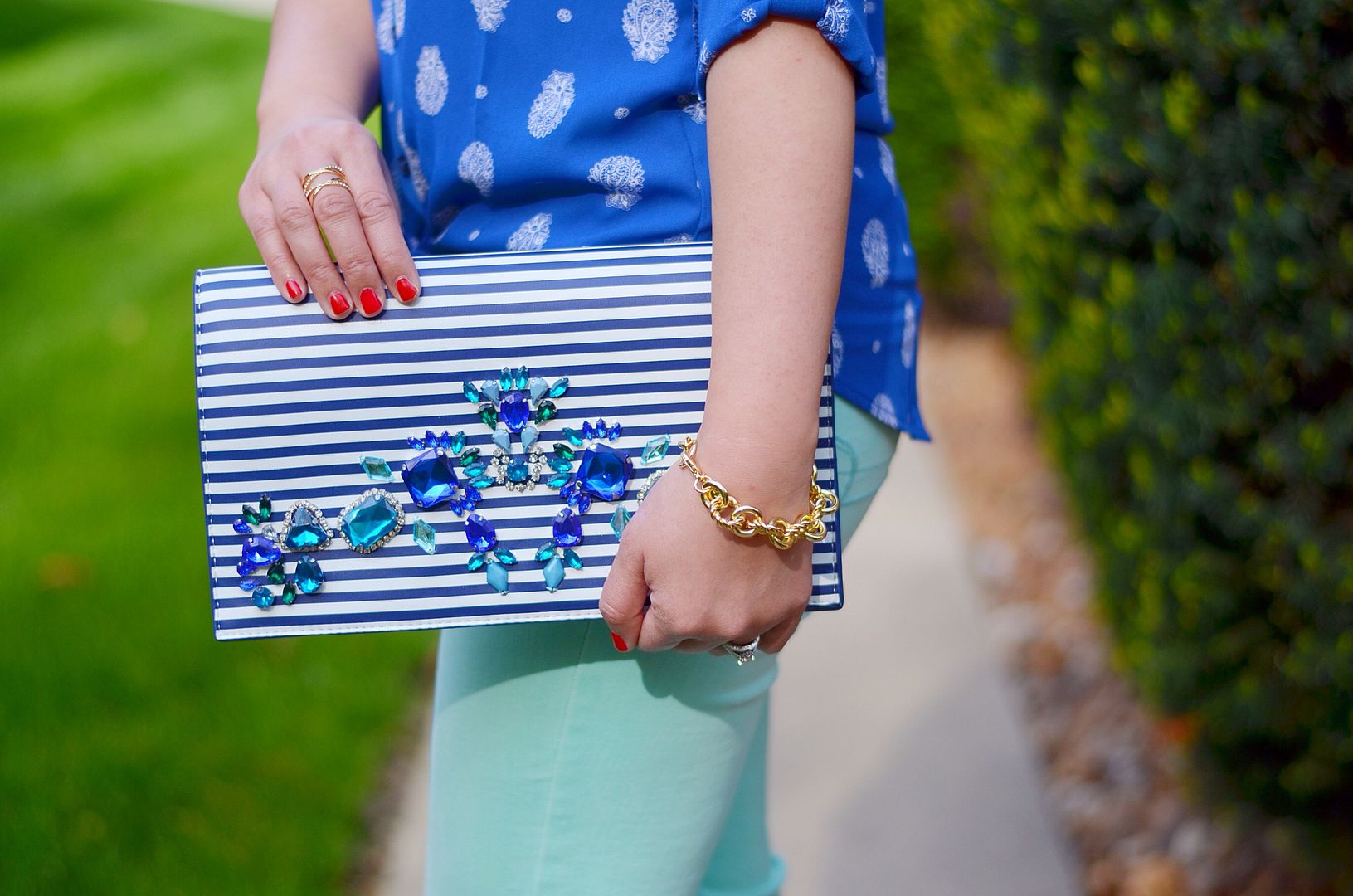 I mentioned in passing on Friday that my closet room was getting photographed. Well, a couple of weeks ago, I received an email from a curator who worked for IKEA. She said that she found my post about my closet room and was excited to see that I was using the IKEA Billy bookshelves for shoe storage. She asked if I would be interested in sharing more information about my room, along with additional photos. She went on to say that a few stories would be selected to be showcased at the IKEA museum in Sweden when it opens in 2016.
I know it's a hella long shot that my room would get selected for something like this, but just the thought of being featured in the IKEA museum!!!! In Sweden!!!!! I realized an opportunity like this called for proper photographs, so I was able to connect with a local photographer who took a ton of photos of my room over the weekend. Yes, I will be sure to share some photos of this shoot!

SHOP THE LOOK: