If your Instagram feed is anything like mine, it's been saturated with Lilly Pulitzer for Target stuff since the wee hours on Sunday about a week and a half ago. So much so that it gave me a bit of a Lilly hangover and almost ruined any interest I had in the collaboration. But, when Di sent out a public service announcement that she was going to Target and solicited requests from fellow shopaholics on anything we may want, I texted her that I'd be happy with any of the pom pom scarves.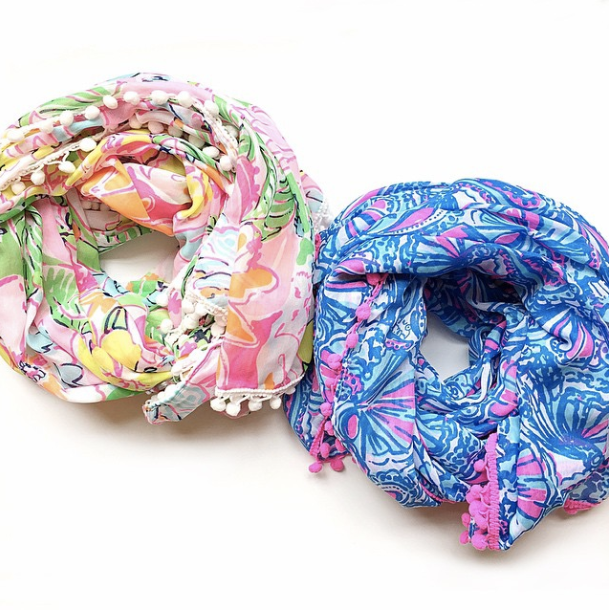 Luckily, she was able to get her hands one some! Yippee! Not only do I love them as scarves, but I loved the idea of wearing them as a cover up over a bathing suit with different tying methods. Now, I just need a beach vacation… In the meantime, I figured I could add some playfulness to this outfit by simply tying it to my bag.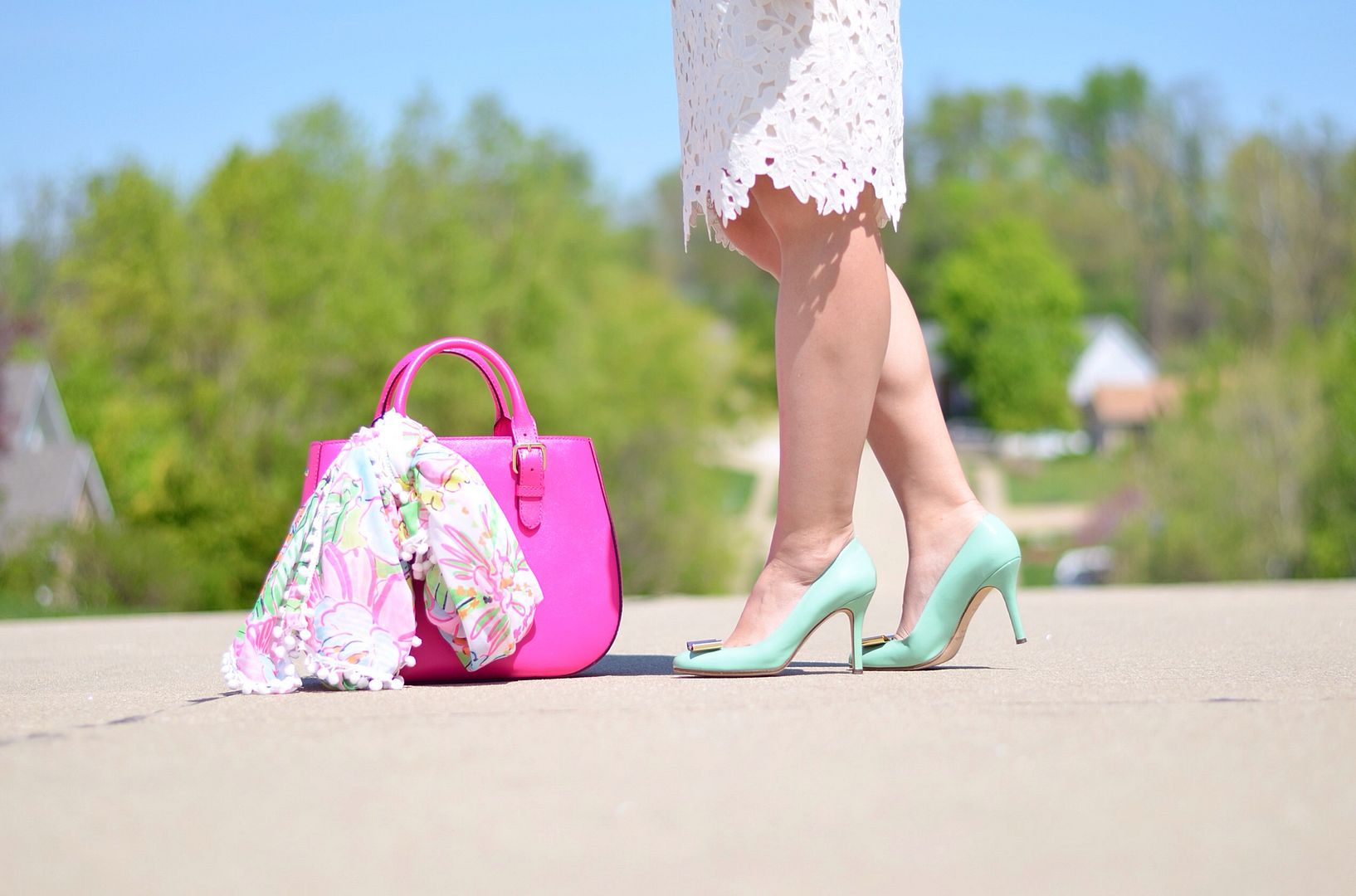 Speaking of hangover… have you guys tried Strawberitas? I tried it for the first time a couple of weekends ago before the baseball game. I'm not really a huge beer drinker, to be honest. I'm fine having one or two, but it's definitely not my drink of choice for an entire night. And not that this is REALLY beer, but it's technically a Bud Light product, which is why I mention it. But anyway, I am kind of really obsessed with them and now have a 12 pack sitting in my refrigerator. So, if you haven't tried them, it comes Carylee certified!

SHOP THE LOOK:
Linking up with:
The Miller Affect
,
Oh, Hey Girl!
, Thrift Sisters with
Ayana
and
Keren
,
What I Wore Wednesday
,
Random Wednesday
,
I Feel Pretty
,
Whatcha Wearin Wednesday
,
Mel
,
Shay
, and
Sheaffer
for What's Up Wednesday