Hello and happy Monday! Life seems relatively back to normal at the moment, which is a good thing for sure! No real plans this weekend except for seeing Pitch Perfect 2, which was hil-aca-arious and I was legit dancing in my seat!
Last week I also started a workout challenge with some co-workers. It's not a weight loss competition, it's simply the accountability to be physical for at least 30 minutes, 6 times a week. And you can take your physicality to whatever that means to you - walking, cardio, weights, whatever! I'm back to Pilates 3 days a week, and then doing cardio the other 3 days. So far so good!
I needed this extra motivation, so I'll keep you posted on this journey. I really just needed something to make working out a habit again. And, I'd be lying if I said I wasn't hoping to lose a few pounds also in the process. I weighed myself for the first time in months, and it was not my best.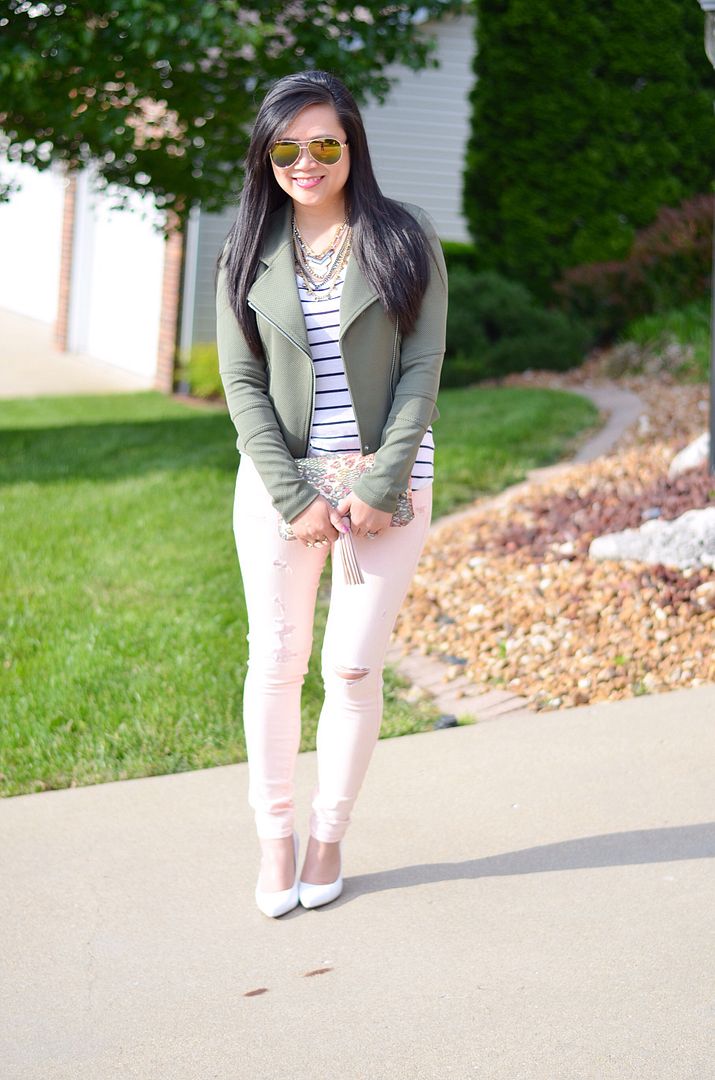 The weather these days has been pretty psychotic. One day I'm freezing, the next day I am sweating buckets. For the cooler days, I am happy to have this textured knit jacket. This is the same one I already have in ivory:
It's just such a great fitting piece, and it instantly adds a little something to finish off any outfit. I am equally obsessed with my olive military jackets, so I felt like this moto style was the perfect marriage of my two favorite pieces:
Olive can feel very fall and winter to me, but blushes and nudes help keep it springy. This clutch is also a recent purchase and needless to say, I'm obsessed. I seriously got more excited than I should when I saw how nicely it complemented this outfit. If you're looking for something a little bolder - this one here from Target is an awesome budget option and if my Target carried it in store, I'm pretty sure it would be mine already!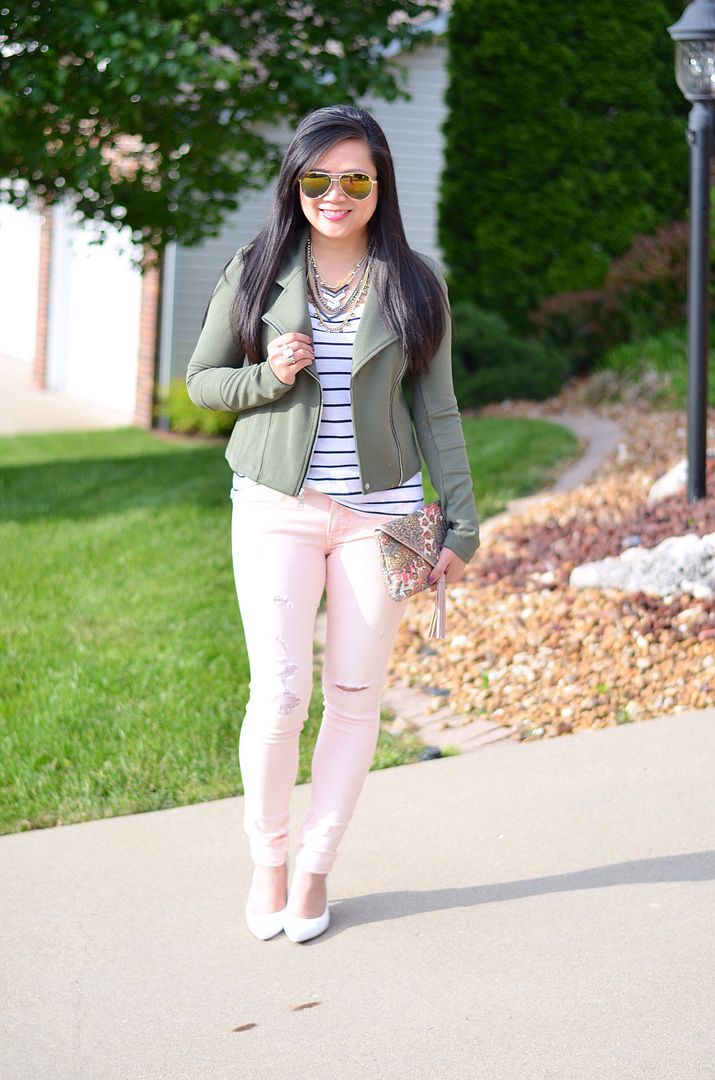 Before I go, please hop on over and visit Cherie at
Style Nudge
.
She hosts the Shoe and Tell linkup every Monday and is featuring one of my favorite pairs today in her post! Stop by, say hello, and link up your own shoefie while you're at it!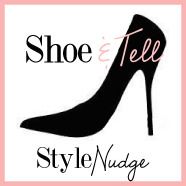 SHOP THE LOOK: