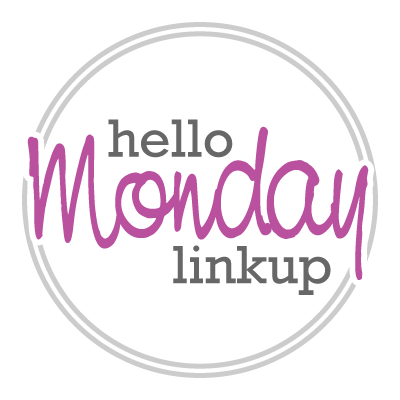 Hello Monday!
When I get my hair cut, *I* can tell I've gotten 3" cut off, but it still generally looks the same to everyone else! That's how I feel about the new linkup! Outside of the cute little button, things aren't extraordinarily different around here. I wanted to pick a name for the linkup that was simple but still broad enough to capture any and all topics that you all choose to link up! I'm excited (and thankful) to have
Jenna
as my co-host! Please be sure to visit her page and say hello!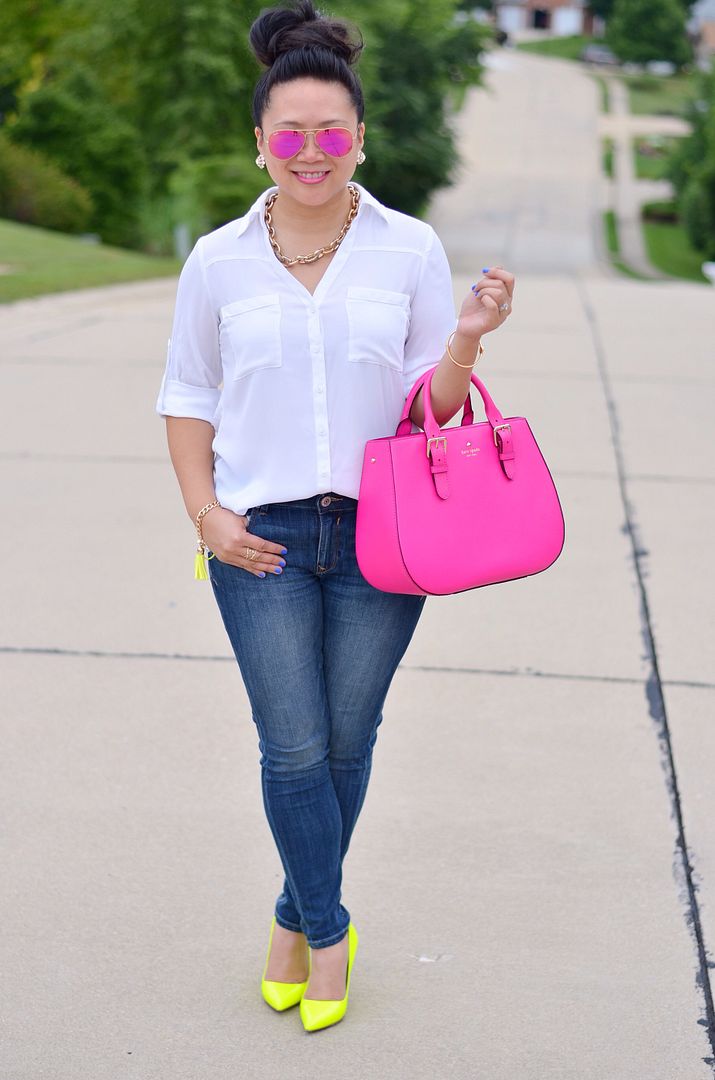 I can't think of a better way to start fresh than by pairing neons with a classic white button up. These heels and this bag are head-turners on their own so they're basically a foolproof combination. Plus, I just got this new tassel bracelet and I really just wanted to wear it. :)
This weekend was pretty low key, which are the best in my opinion. We watched Trainwreck on Saturday at one of those dine-in movie theaters. It was definitely more of a chick flick than I initially thought it would be. I'm not complaining, and the husband didn't seem to mind either, but I feel like I cried a lot for a comedy! That's not saying much because I cry watching Disney movies
…
This week is going to be another crazy one for me! I'm taking a day trip tomorrow for work to Sioux Falls, SD because, I mean, doesn't *every*one take day trips to South Dakota? It will be a long day, but at least I don't have to pack for it! #glasshalffull Have a great week!

SHOP THE LOOK: