OK, so I totally just made up the theme "Two-styles Tuesday" right this second. I take a handful of blog outfit photos over the weekend, with no particular plan on which day I want each outfit to go live on the blog. More often than not, I end up staring at all of my outfit photos for a few minutes debating on a posting order. If I can tie it to some kind of theme, it makes the process a lot easier. Hence, Two-styles Tuesday was born! I could have just called it Remix Tuesday, but alliteration always wins in my book!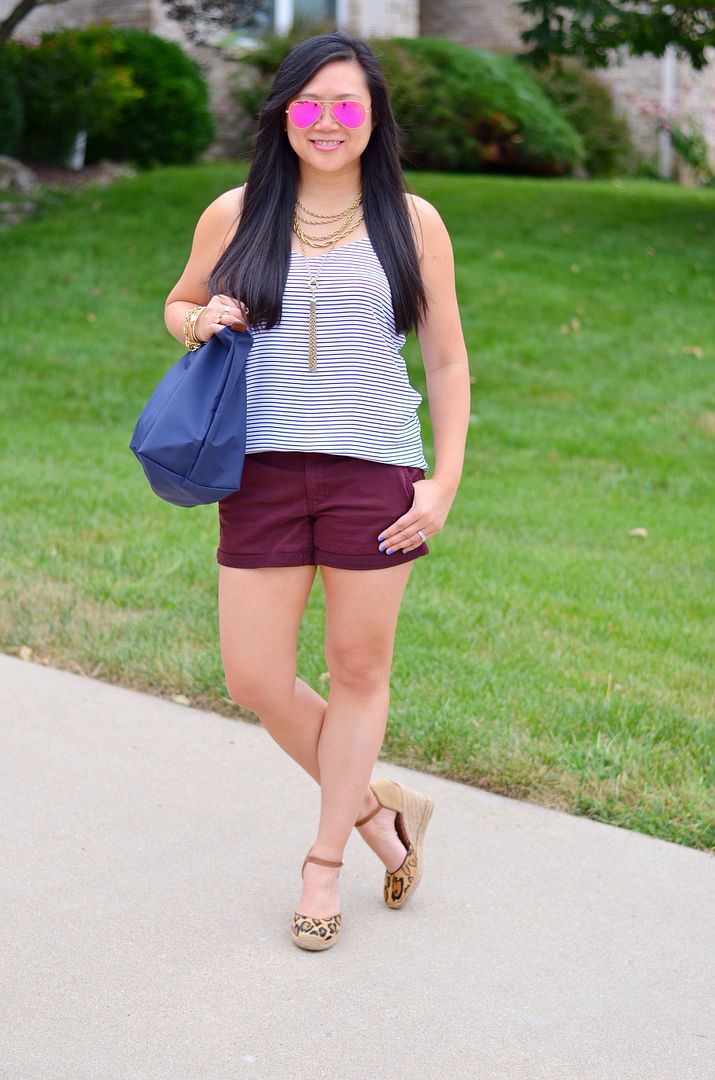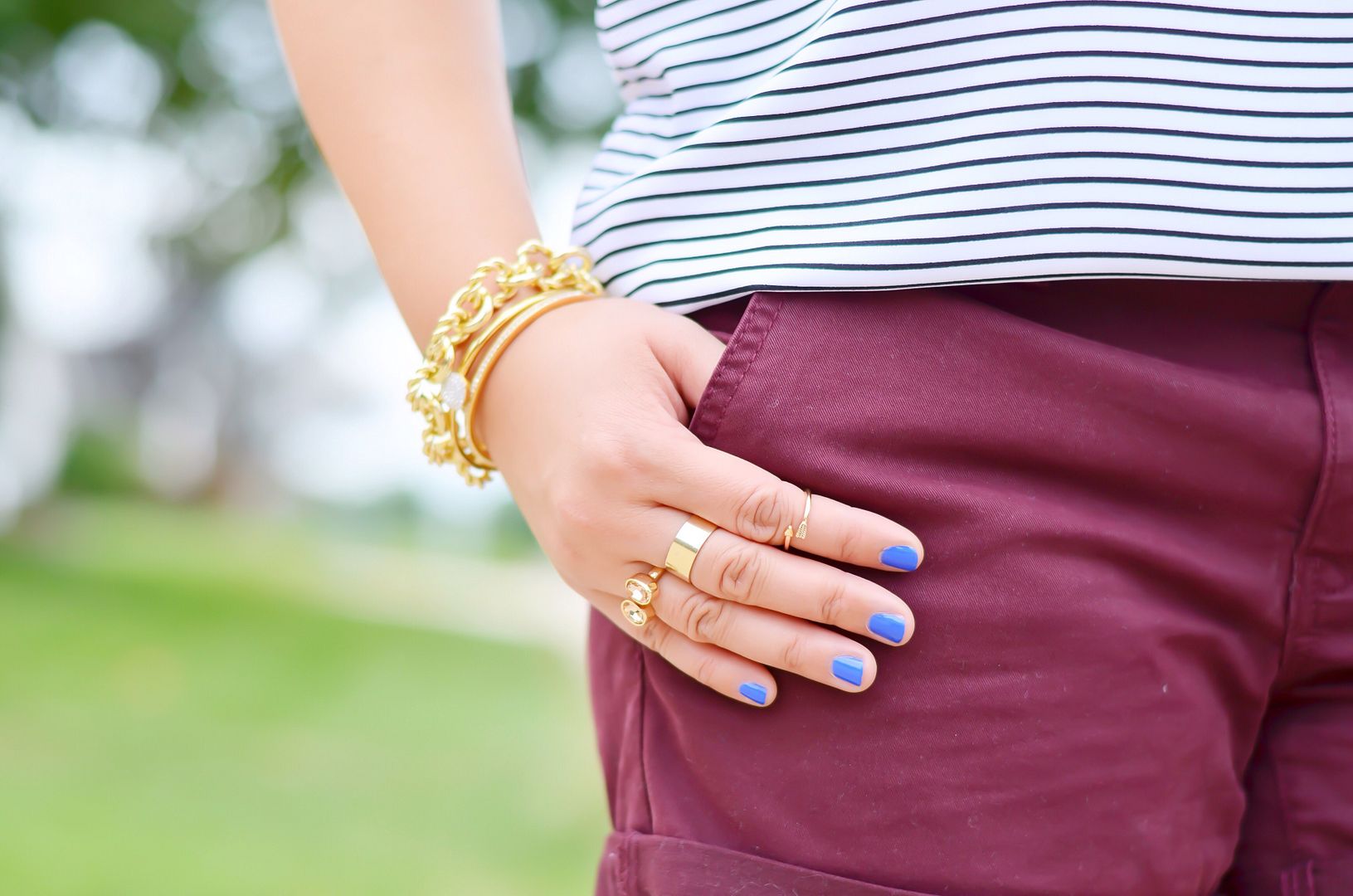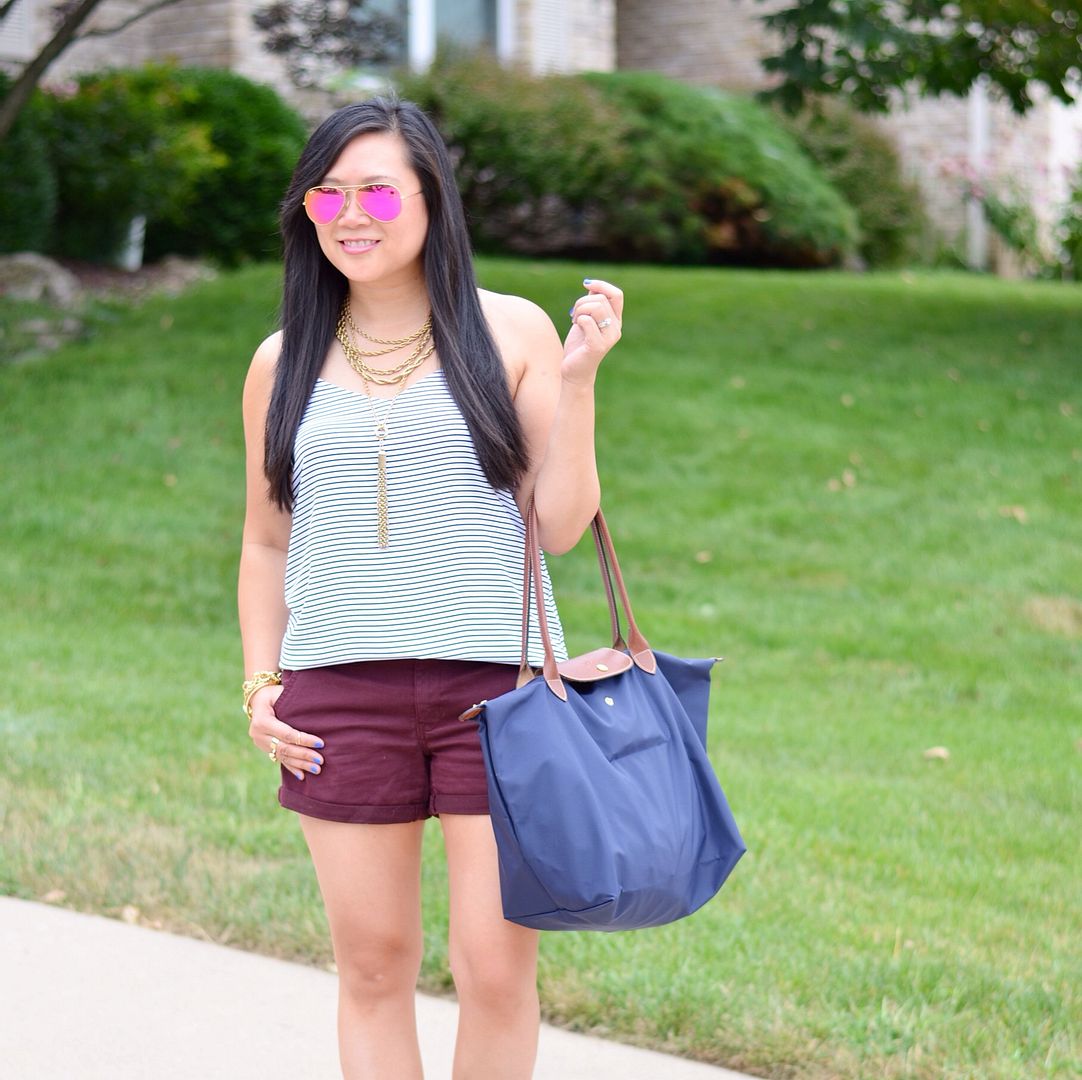 Sunnies: Ray Ban (other colors here) | Necklaces: CS Gems (c/o) (tassel option here - use code CARYLEE15 for 15% off!) | Bag: Longchamp | Cami: Express (other colors/patterns here) (alternate options here, here and here) | Bracelets: JCrew, Nadri | Shorts: American Eagle (similar here) | Sandals:
Sam Edelman
You know I love remixing (so long as it's not related to a capsule of some sort…) and this cami is a great piece to do just that. If it's not raining here, it's a thousand degrees with one million percent humidity, so camis and shorts are basically a necessity. Year after year I turn to American Eagle to build my shorts collection. The fit is great for my body type, and they're just really soft and comfortable. I realized I never showcased these lunchtime purchased espadrilles on the blog yet, and luckily, they finished off this summertime look quite nicely.
RIGHT: Original post here
And here are the two looks featuring this cami side by side. I was worried that this cami wasn't going to be as versatile as some of my other striped tops I have in my wardrobe since the stripes are so close together, but from a distance, they kind of disappear anyway so it still pairs nicely with many things. I love that I'm able to create two pretty different looks from the same piece. I could take it one step dressier tucked into my cobalt blue pencil skirt with my white pumps. I will have to do that next!

SHOP THE LOOK: