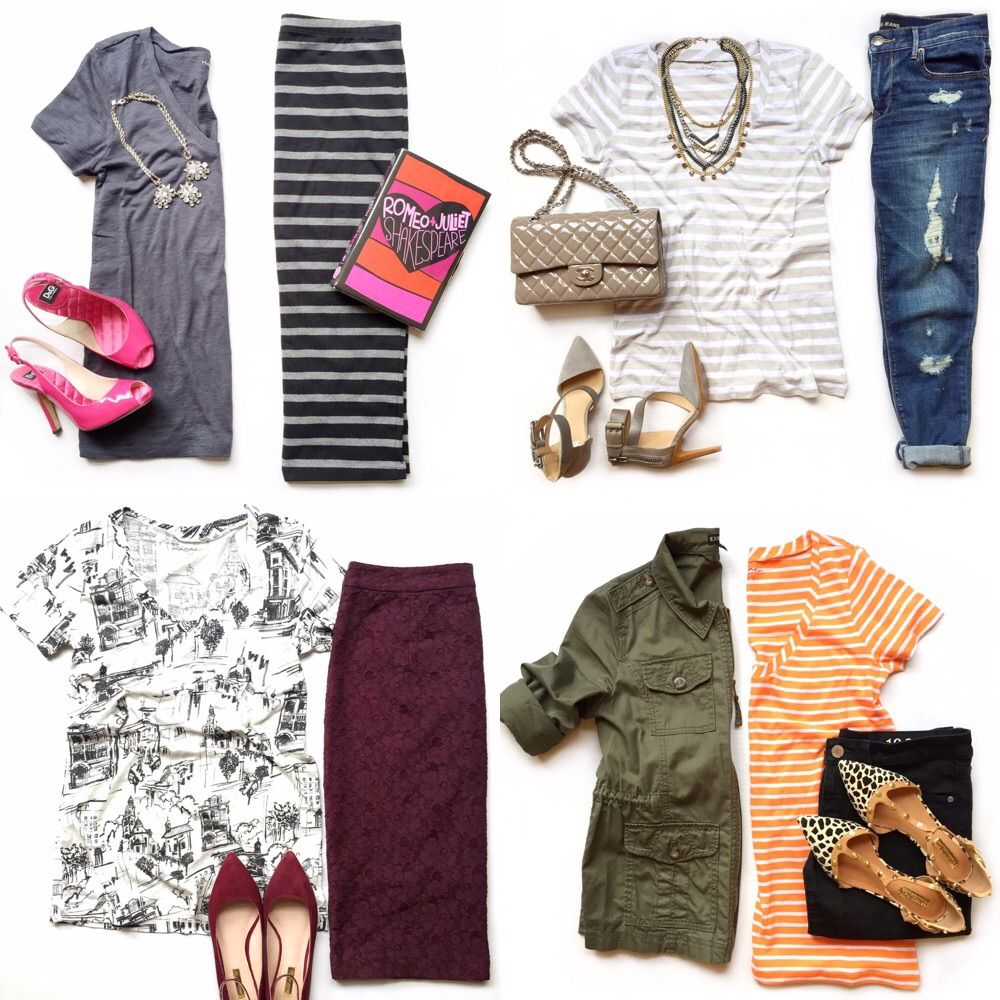 After I bought the Halogen scenic print tee from the Nordstrom Anniversary Sale, I realized that I needed more. The fit is just really great, they're super soft, they're lightweight, and they're $15 and some change. I knew I'd regret not getting more at such a great price, so I ended up ordering the solid grey, light grey stripe, and orange stripe. (If you missed it, you can see me wearing the scenic print version here.) I'll be showing you the grey stripe tomorrow, and since I was wearing two of these in the same week, I figured I'd go ahead and admit to my hoarding and obsession up front. :)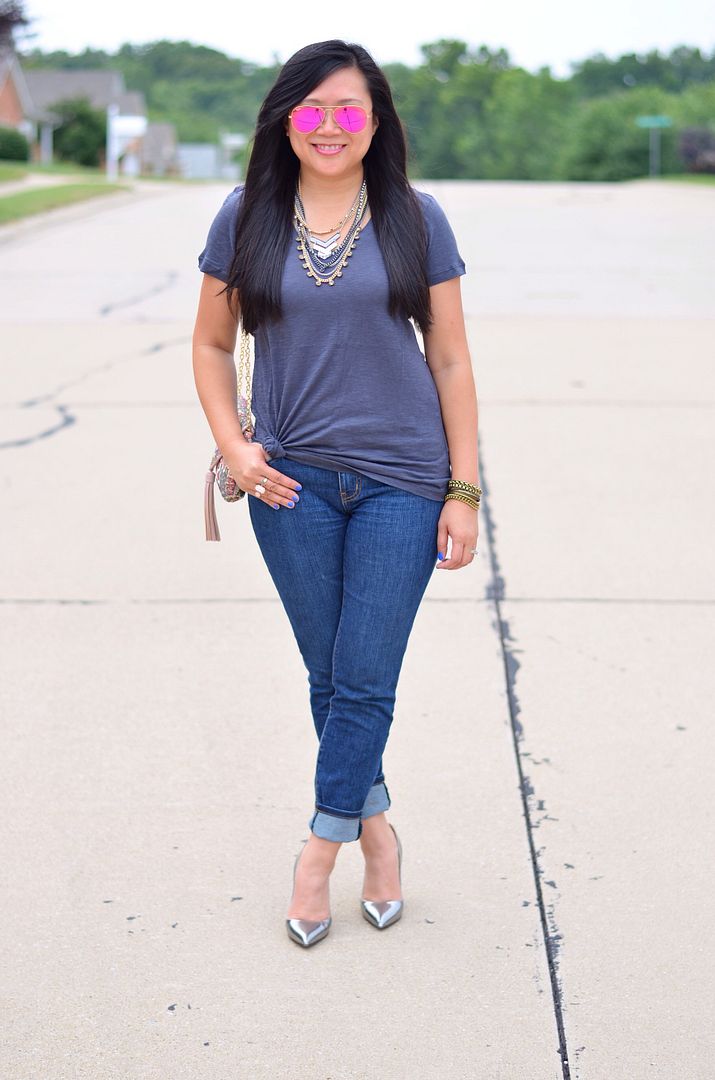 Sorry for the booty shot, but I just love the way these jeans fit me, and I figured the best way I could prove my case was by showing you what they can do to your backside.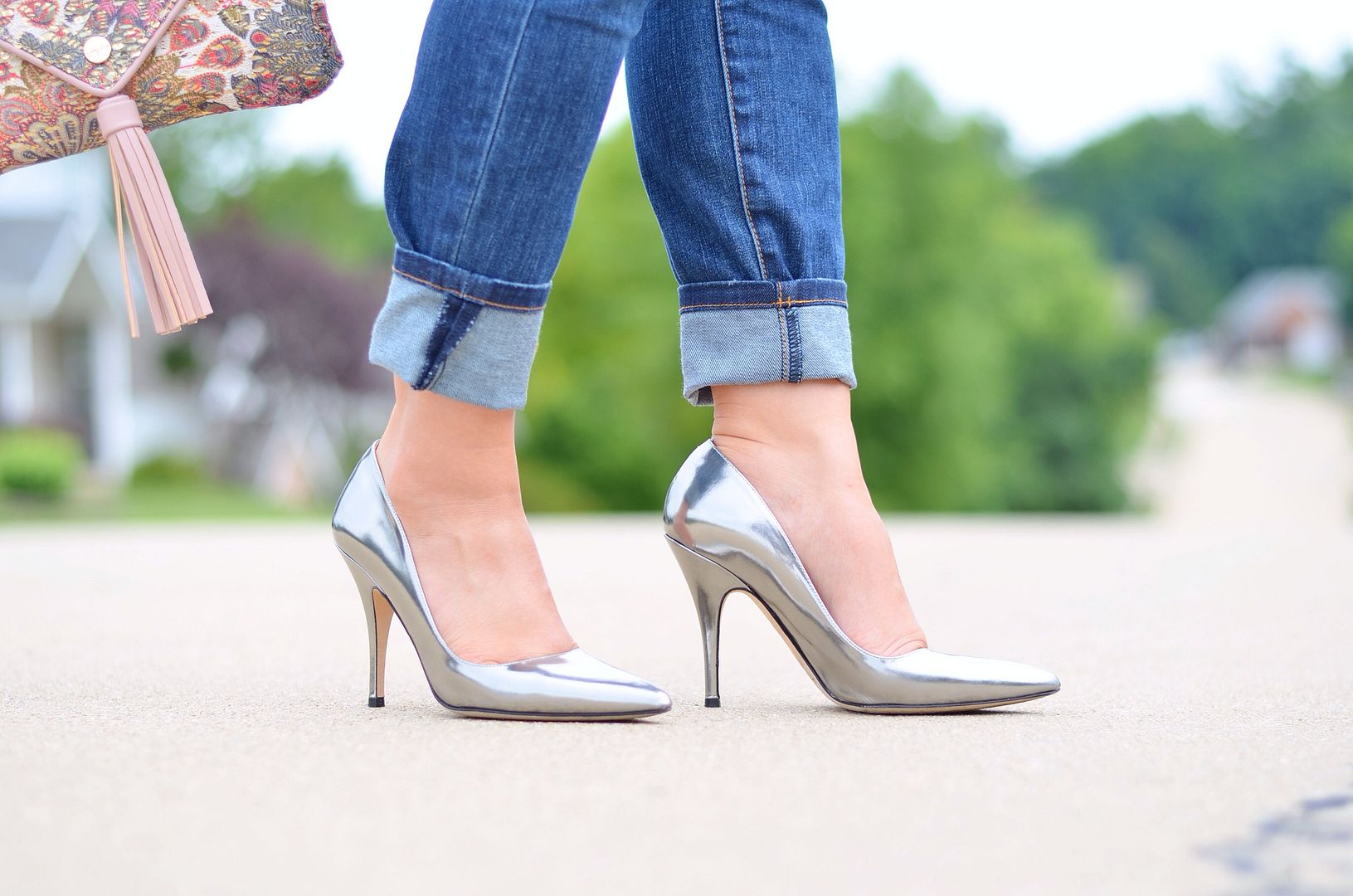 I feel like I've been very casual and simple on the blog lately, and I'm not quite sure why! I just have this newfound respect for basics like this tee. I've also realized that fit and accessories make the world of difference when dressing with basics. Even simple details like knotting my tee and bright blue polish help make me feel just a little bit more put together. Honestly, I find it harder to dress in the summer, specifically for the blog, because I feel like things aren't as interesting if I don't give you guys a lot to look at like layers upon layers of clothes. But at the same time I need to get over that because I feel like in reality, people love their outfits like they love their food recipes - the less ingredients the better!

SHOP THE LOOK: