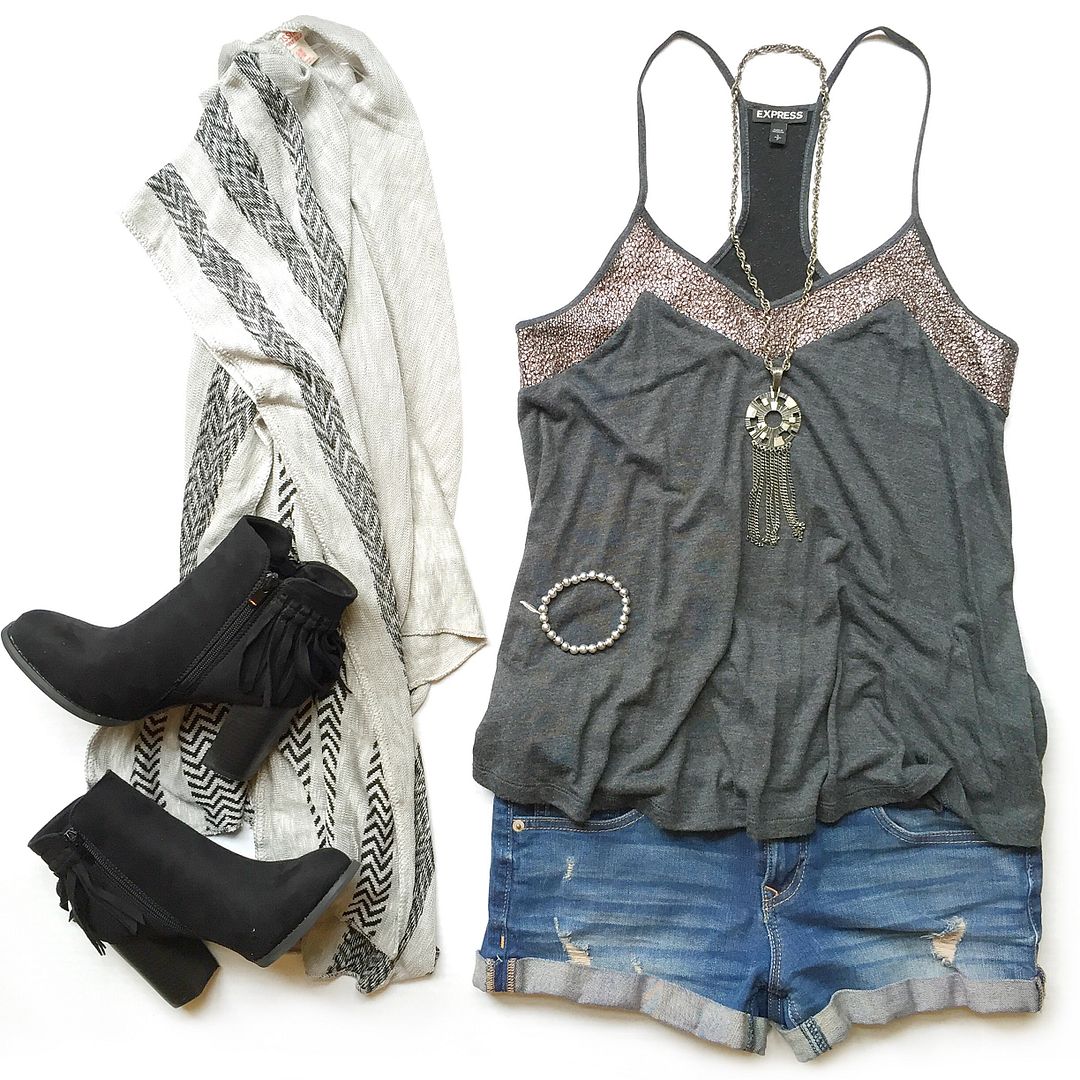 I first posted this flatlay on Instagram here, and then I also mentioned it in my packing post here. I had requests for photos with the outfit actually on me, and you know I love appeasing my readers! Plus, I'm just a little bit obsessed with these booties, and since there has been a hint of coolness in the air, it seemed like the perfect opportunity to wear this outfit in its entirety, with some adjustments to the jewelry, because I always forget what jewelry I originally intend to wear!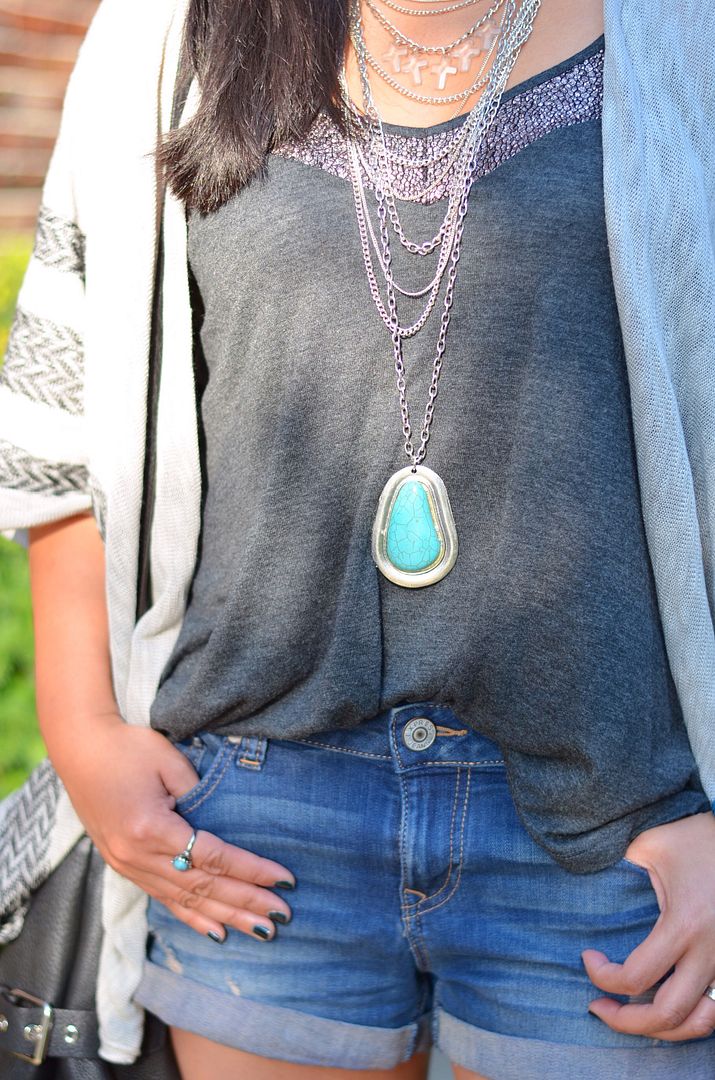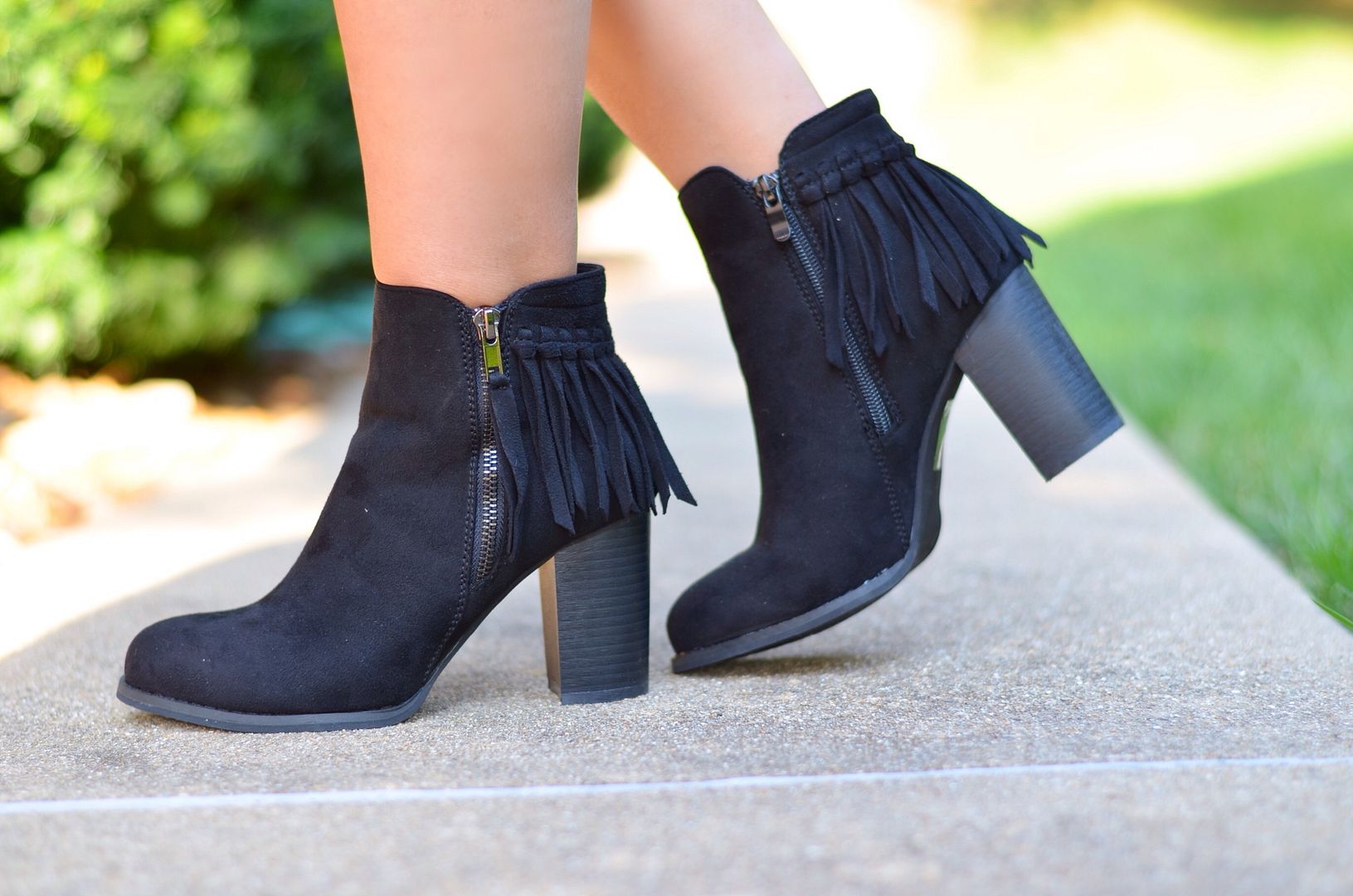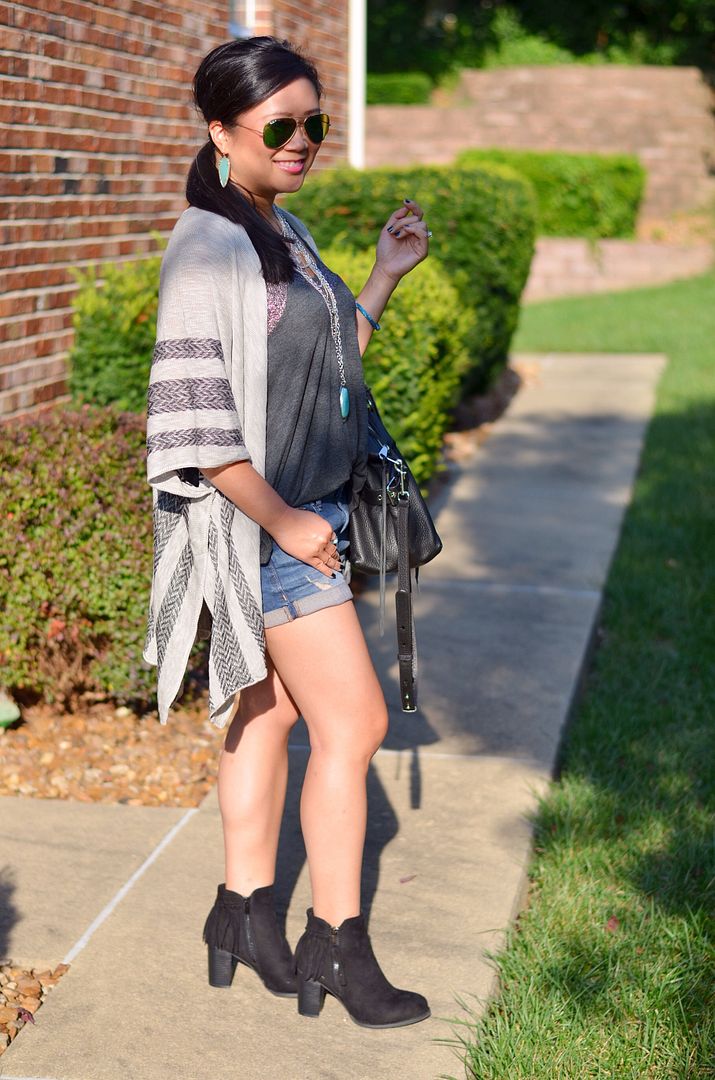 Fringe booties and denim shorts seem a bit cliche together, but I don't care! Sometimes I like to pick a theme and just jump head first into it. I have been wanting some fringe booties, and when I opened this box, I was very pleased! They're adorable and since they're a faux suede, I don't have to stress about not ruining them. They're very walkable and you can't beat a good stacked heel. Overall - two thumbs up!
Pulse recently revamped their website, so I think you will find it more shopper friendly! They do have a few more options for fringe boots, but if that's not your thing, what about this cozy sweatshirt or this wrap top? Regardless of what catches your eye, Pulse was nice enough to provide my readers with 20% off your first purchase if you use code "carylee" so I hope you are able to take advantage of it!
Disclosure: Pulse provided me these boots in exchange for promotion on my blog and social media accounts, however, all opinions expressed are my own.

SHOP THE LOOK: