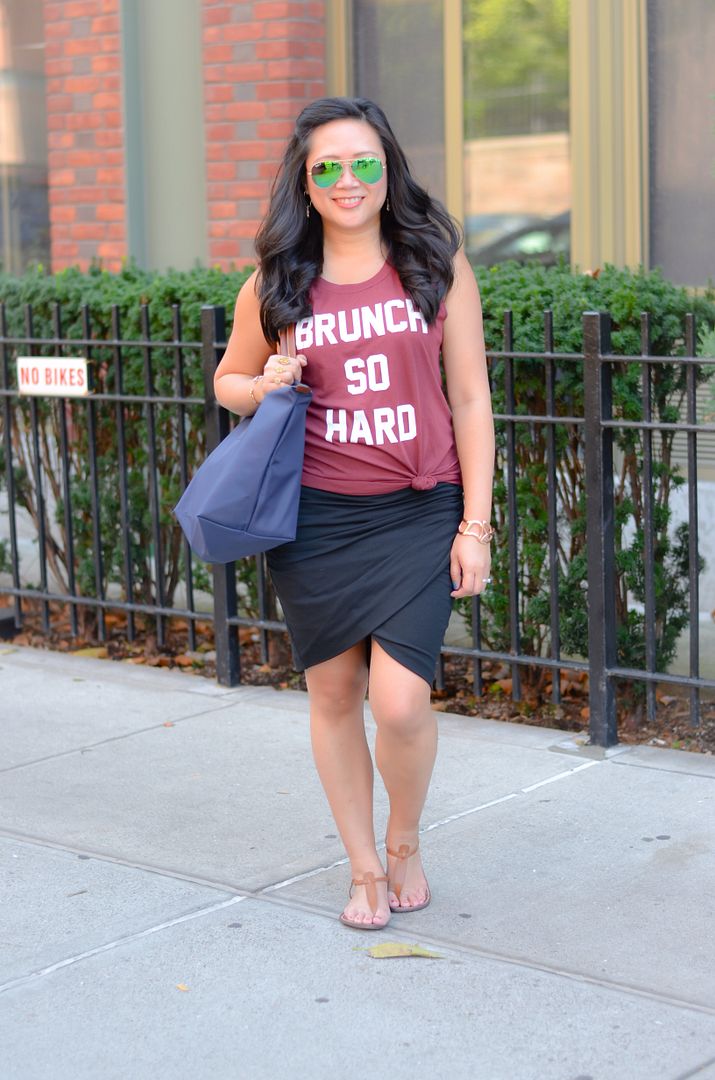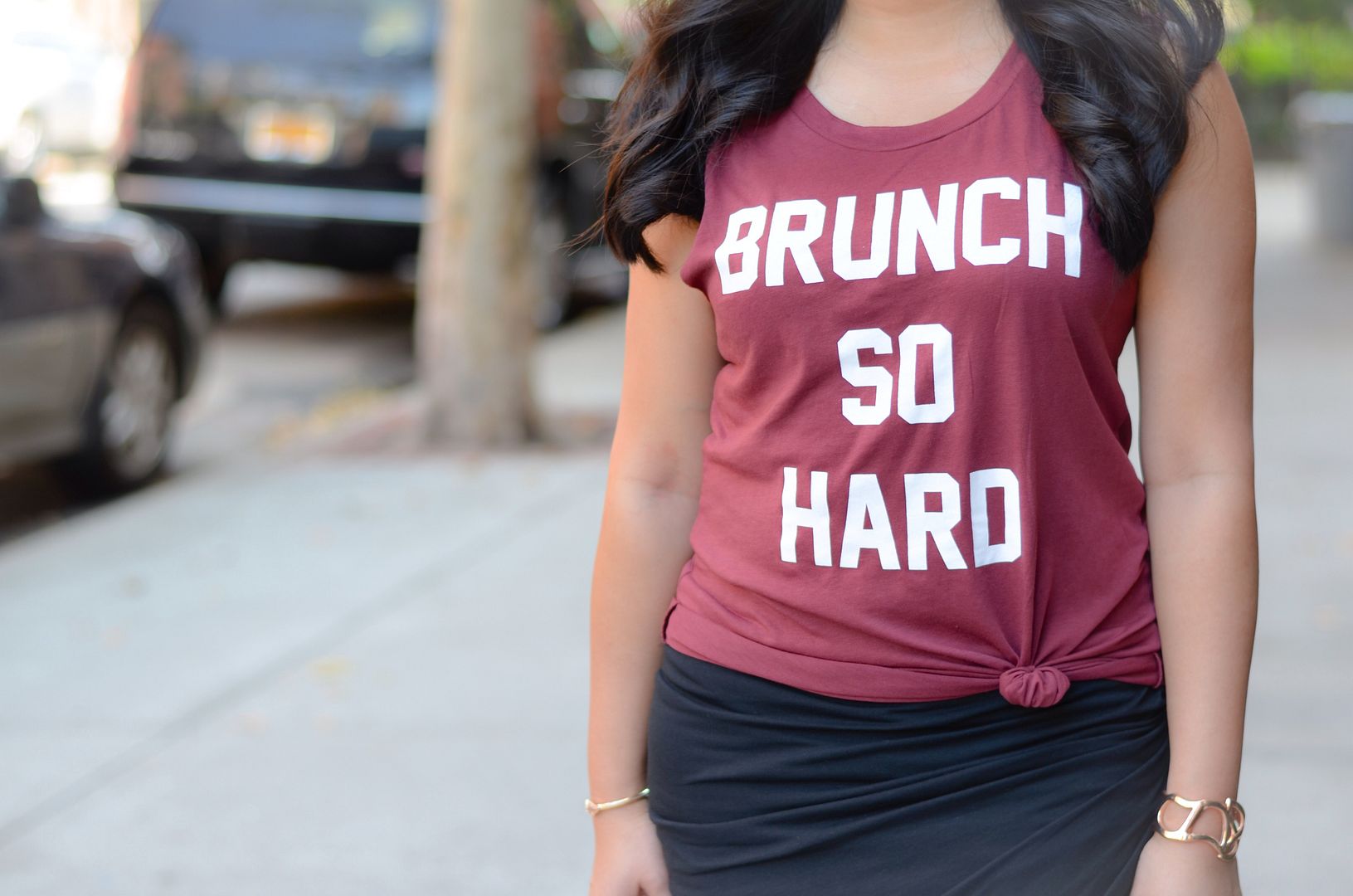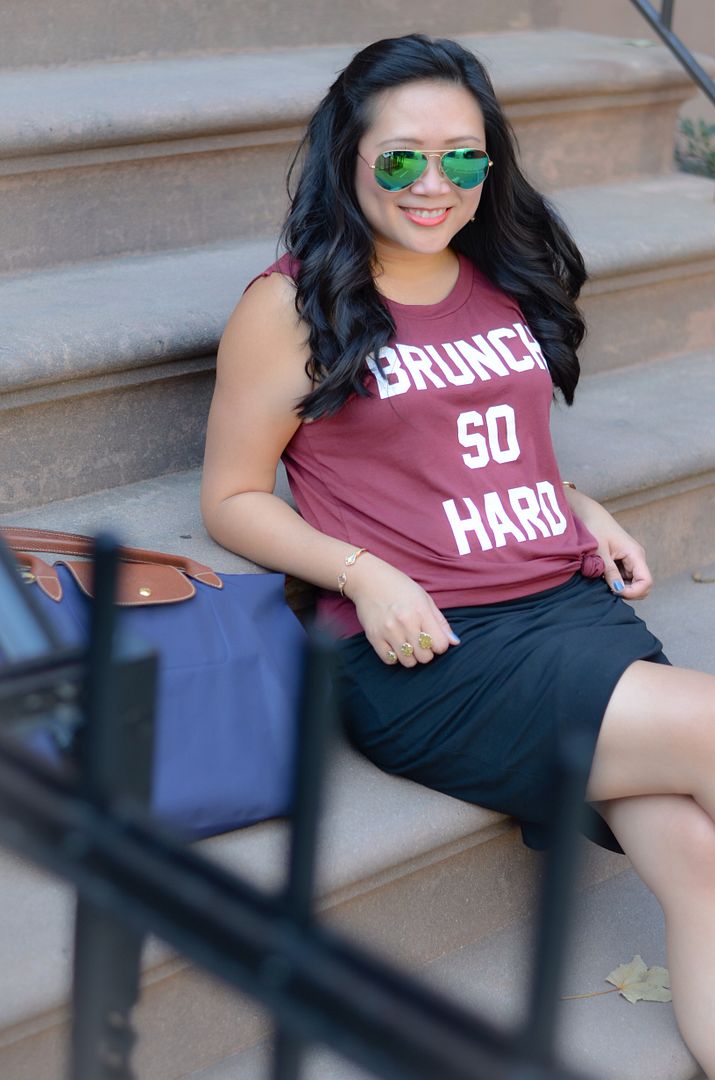 Well, it's back to real life for me, but I'm happy that I can extend the weekend in NYC throughout the week as I recap the outfits I wore. This outfit was what I threw on for brunch on Sunday. We went to a place called Cookshop. Jenna was the master at finding us the perfect restaurants at which to dine, and this was no exception.
It was about a one mile walk from our hotel, and the weather was perfect, if not a little on the warm side, for a nice stroll. We called ahead and they told us it would be about 30-45 minutes for a table, and unfortunately, they would not let us put our name on the list over the phone. It actually worked out quite nicely though because this gave us enough time to take some blog photos while we waited. This is the #1 perk of traveling with another blogger: guilt-free photos!
The food was amazing, so I highly recommend popping in if you're in the Chelsea area. I would definitely go back and have the Huevos Rancheros all over again! As for the outfit, well, you know my love for saying tees, and this one certainly speaks to my heart. My cousin spotted this on Instagram and tagged me because she thought I needed it. Needless to say she was right, so when I saw it last weekend at Target, I grabbed it immediately.
Originally, I styled it for a flat lay with my Jack Purcell sneakers, my Tory Burch bag, and my straw fedora. When it came time to pack, I ended up having to weed stuff out so I could fit everything in my carry on roller bag. Since I was already packing three (yes three) purses with me, my Tory Burch ended up not making the cut, unfortunately. And I couldn't figure out a way to pack the hat in my already-overstuffed-bags without it getting smashed. Therefore, I left the hat behind also, but I was regretting that decision this morning when the sun was blinding me even with sunnies on. I know, the struggle, right? I did pack the sneakers, but it was pretty warm and my piggies needed to be free instead of sweaty in my sneakers. I still think the outfit turned out great regardless, especially since the $12 shirt steals the show anyway!

SHOP THE LOOK: