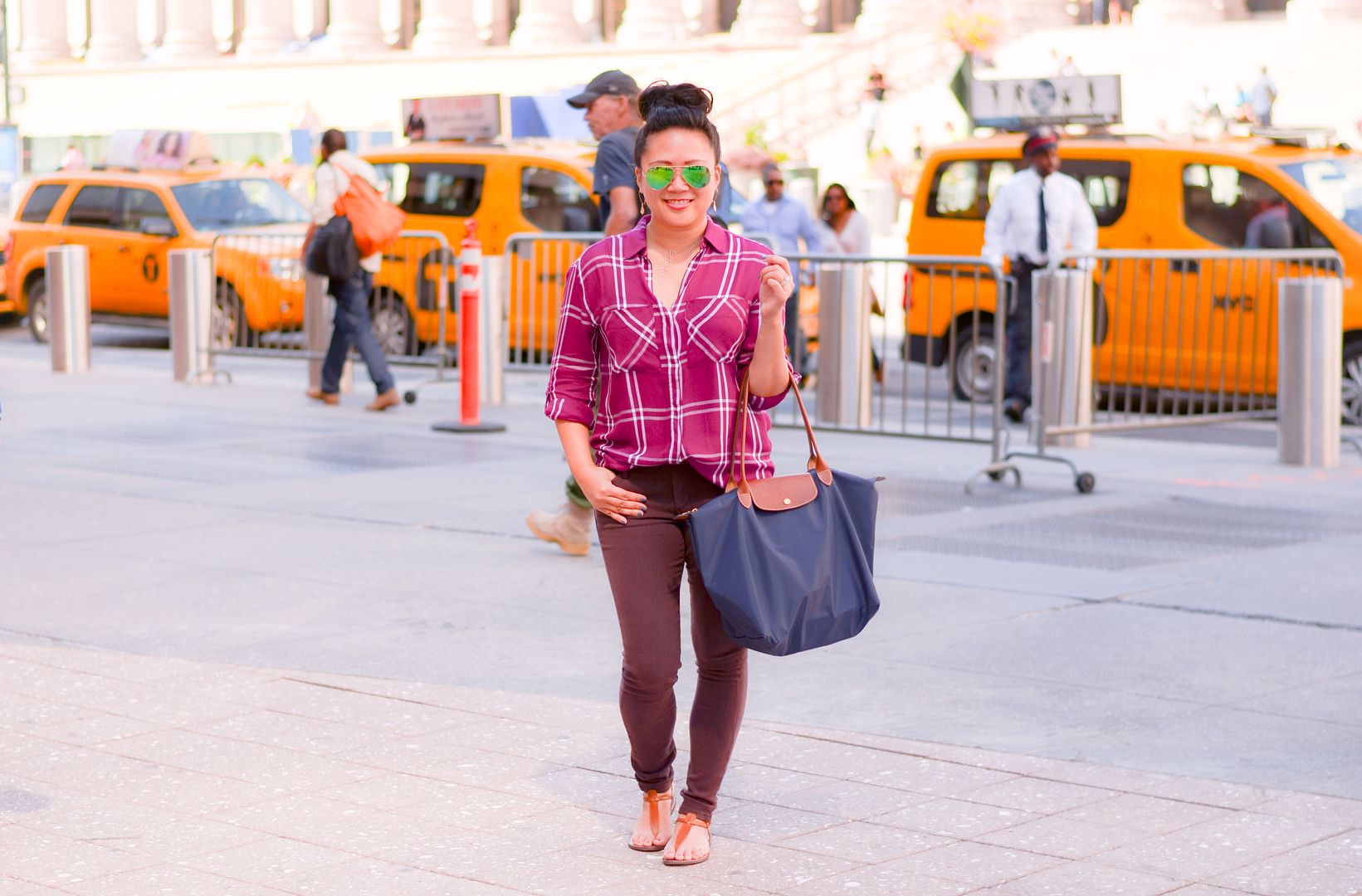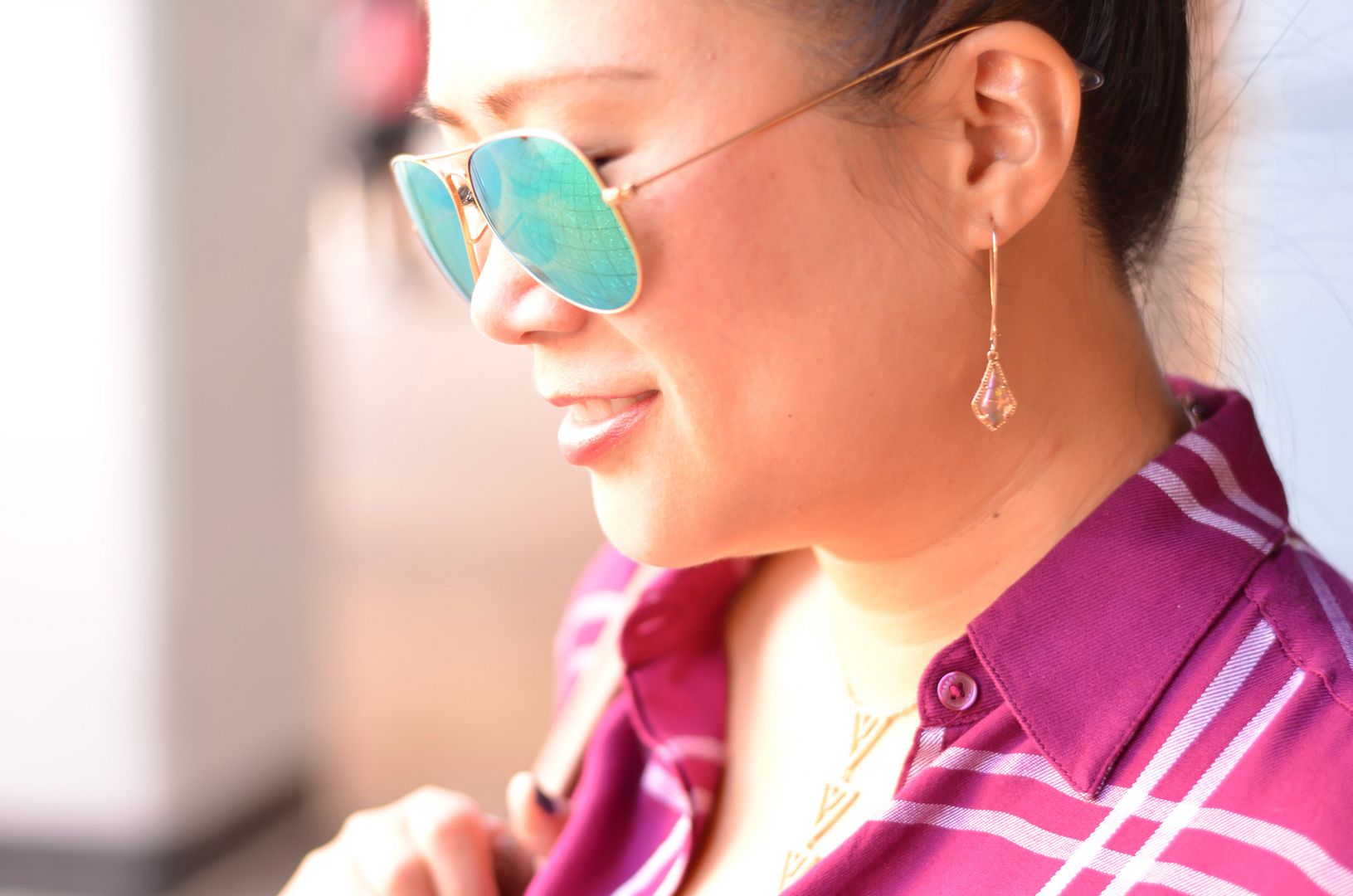 All week I have been slowly but surely recapping my long weekend in NYC with Jenna. In case you missed any of the posts - this post shares photos from the rewardStyle party, this post shares a super fun brunch outfit, and this post tells you everything you need to know about Kendra Scott. So what does that leave for today's post? Basically all of the other random goodness! Since a picture paints a thousand words, I figured it would be best to use these snapshots as a table of contents so to speak.
Starting clockwise from top left:
1. Shake Shack! Yum! I told Jenna before we left that we were for sure for sure eating at Shake Shack - more than once if at all possible. We were having so much fun that I almost forgot about it! We ended up changing into comfy clothes after the rewardStyle party to eat there and it never disappoints!
2. Macys! We spent a couple couple hours or so Saturday evening at the biggest Macy's ever. I can't even explain how ginormous this place was - I felt like it was a never ending maze of escalators! I ended up buying my skirt I wore to the party on Sunday here at Macy's along with these
Joe's
jeans you're seeing in today's outfit. I wish I took a still photo of the wooden escalators. They basically looked like they came original with the building and were crazy old. They felt a bit sketchy to ride on, but we still survived, and it was just so much fun to be there wandering aimlessly around. The photo above is of their rainbow display of Kitchen Aid Mixers. Insert heart eyed emoji here!
3. This was my travel outfit on Saturday that ended up being my shopping outfit that evening. I'm wearing the softest boyfriend shirt from American Eagle that I now need every color of!
4. The ball! I hadn't been to Time's Square before and this was the first time I actually saw the NYE ball. I was pretty excited! I can't imagine how packed this place gets!
5. The Express in Times Square. It was epic! Naturally, Jenna needed to take a photo of me in my mother ship! I ended up buying two tops - one shown here, and the other I will need to share with you soon!
6. More of Times Square just because there is so much to digest!
7. The red stairs. I'm not quite sure how, but I never knew these were a thing. We spent a few minutes here taking selfies and admiring the view.
8. Told you we were taking selfies! This was in Times Square Sunday evening.
9. Huevos Rancheros! This was from Sunday Brunch at Cookhouse! Seriously recommend.
10. And last but not least - this was taken from the rooftop bar at the hotel. I'm still quite surprised and excited that we ended up right across the street from a fashion show venue. This is looking down at the entrances into NYFW. Surreal!
And that's basically a super stripped down version! We were snapping like crazy all weekend, and I've downloaded all those stories so I can at least rematch them and relive the details! The outfit I'm sharing with you today was taken minutes before we were on our way to the airport on Monday. So bitter sweet! Nice to be in my own bed, but it was seriously such a fun girls' weekend!!

SHOP THE LOOK: