This week is (inadvertently) all about bringing flat lays to life. I know the flat lay isn't for everyone, but I personally enjoy looking at them and creating them. I mainly look at them for outfit pairing inspiration as 9 times out of 10, I'm not going to have all of the exact pieces someone owns anyway, so the fit of pieces and seeing them on a person doesn't really matter so much to me. It's basically like pulling color and pattern inspiration from a mood board of sorts. Naturally, if I'm looking to buy an exact piece, then yes, of course, I do want the option of seeing it on a human, preferably someone with my same body type.
I love creating them for Instagram because you just can't beat the color and detail of the actual pieces - you would never be able to appreciate the awesomeness of these booties as much from a top down photo, and especially not from a full body mirror selfie. Flat lays also work well for outfit planning. I used to do this in Polyvore, but ironically, the flat lay is easier and less time consuming than Polyvore. Why? Because not all retailers offer clean stock photos of their items so you're either spending your time perfectly trimming the human model out of the photos to fit your layout, or you're searching aimlessly for a similar item that does have a clean stock photo. Basically, creating flat lays with my own exact pieces in real life just gives me a ton of flexibility. Plus, once my photos are done, I can just file them in my album on my phone full of outfits to wear!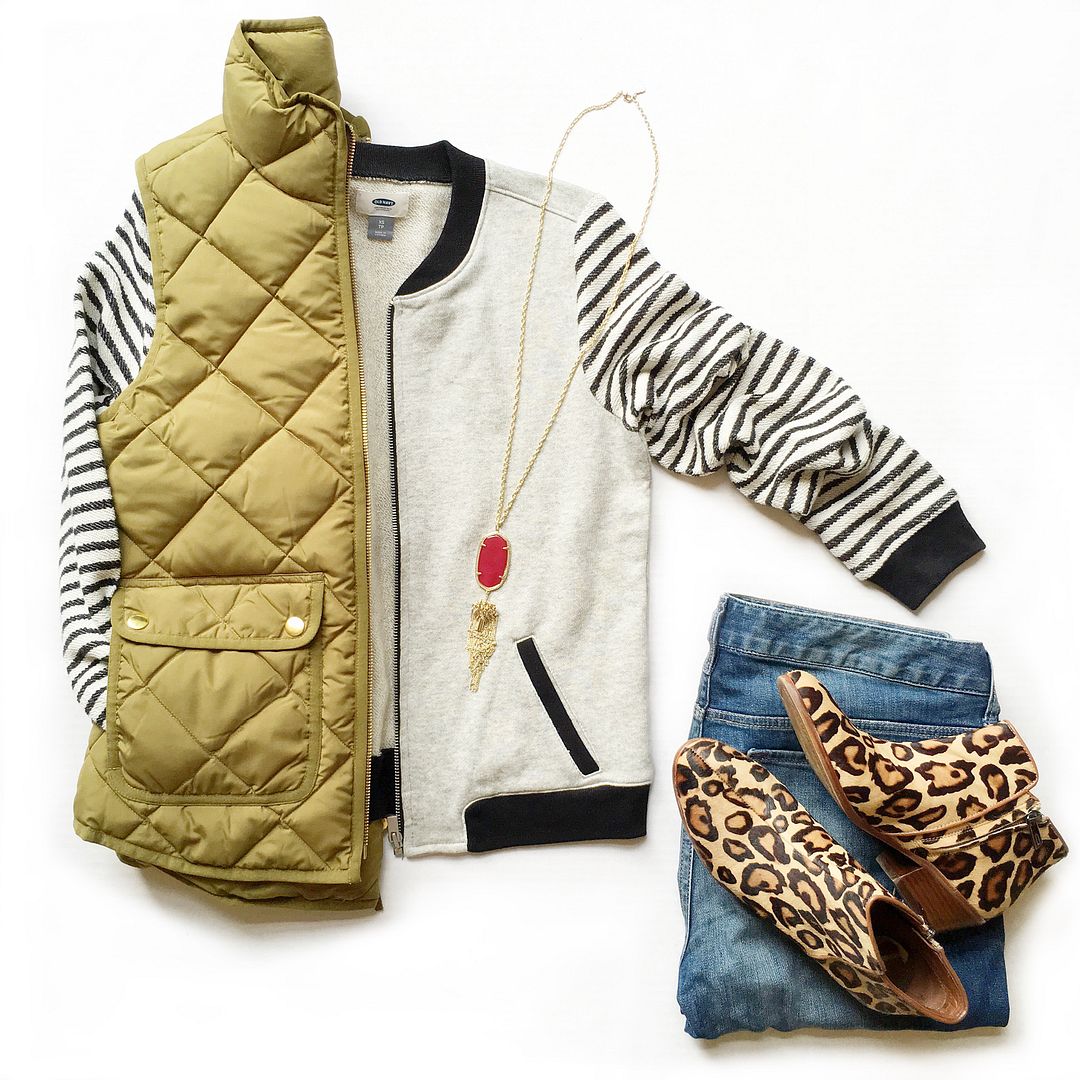 Via my Instagram: original post HERE
I bought this jacket from Old Navy a couple weeks ago on my lunch break. Old Navy can be so hit and miss for me in terms of fit and quality, so when I find a well-made, well-fitting piece, I jump all over it. This jacket is adorable and I was pretty excited when I thought about the idea of layering it under one of my gazillion vests. Especially my newest acquisition - the olive (or moss green) vest!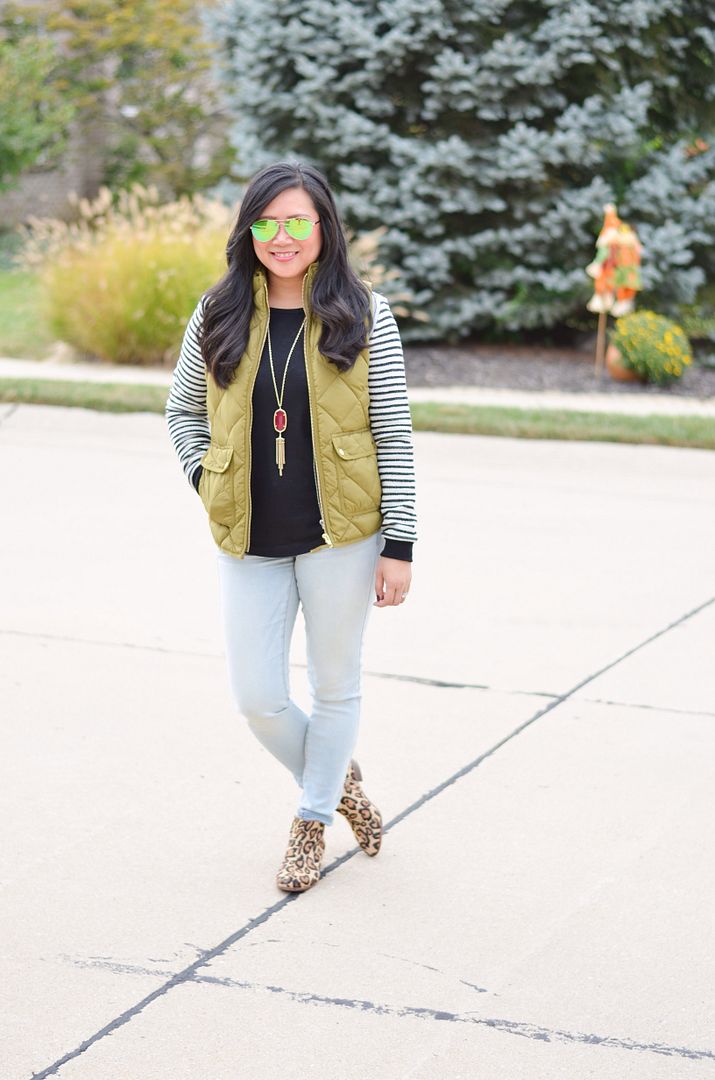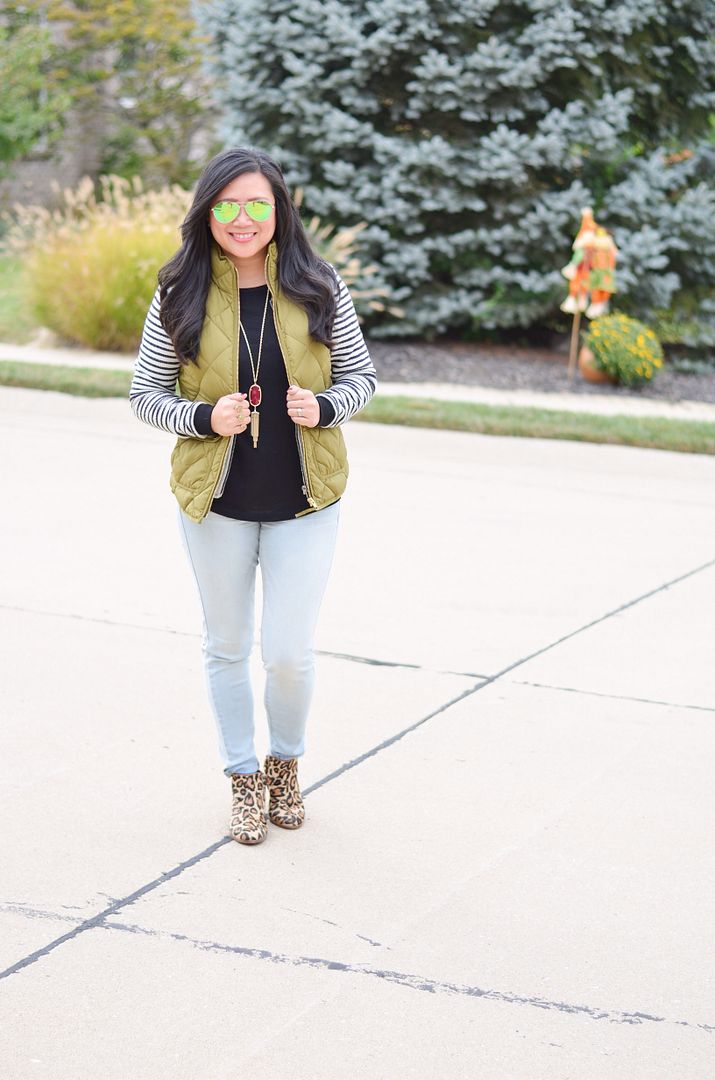 You guys have no idea how excited I am that it is legit vest season! WOOO! I don't know what's gotten into me, but I bought my first vest last year and my collection has reproduced like rabbits! I knew I had to get this vest in green, I didn't even bother fighting it nor waiting until I changed my mind because I knew it was a helpless cause. So you shouldn't fight it either! Just get it and let's be twinsies! Otherwise #sorrynotsorry for wearing it on repeat this season! You've been warned!

SHOP THE LOOK: