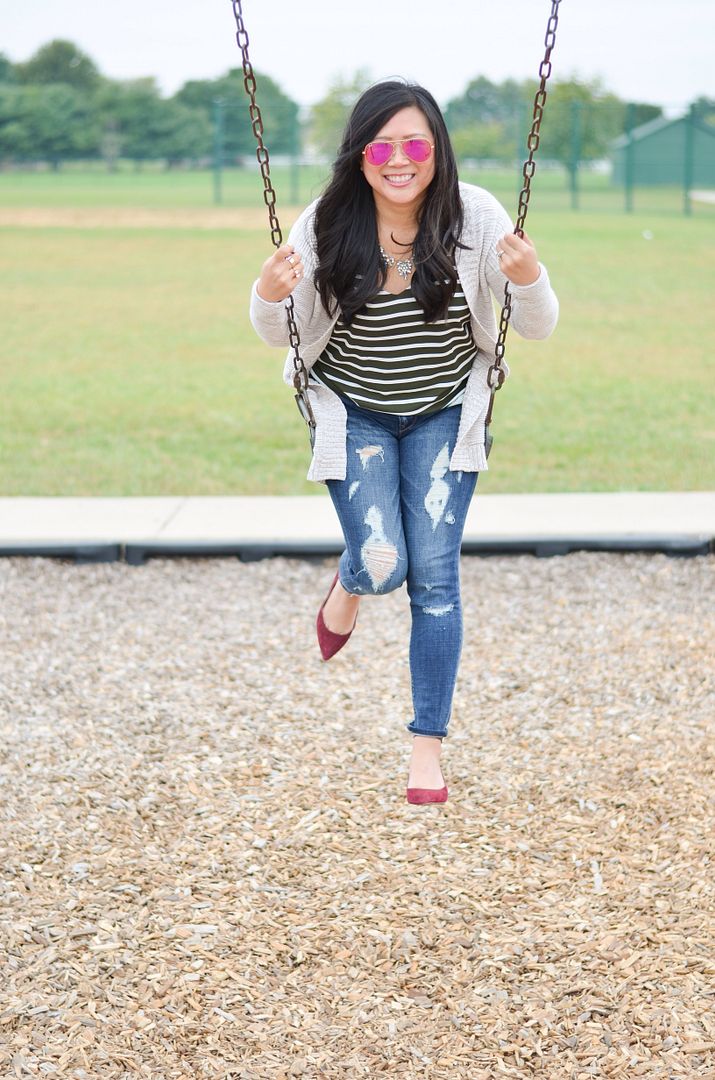 This is a fun, light-hearted photo session, just so you know! The husband and I got dressed for Sunday brunch and I took me getting dressed as my opportunity to take photos for the blog. He's been really great at picking locations for my photos lately, so I told him to pick a place and that my only criteria was: 1) I didn't want to be around people and 2) I didn't want to be in front of our house. (ha) So, we ended up going to an elementary school playground for a really fun shoot. And exhausting, I might add. Playgrounds are no joke! I don't recall being this out of breath as a kid! So, no, I don't expect you to believe I just happened to be at a playground in this outfit, but I couldn't not take advantage of all the props while I was there!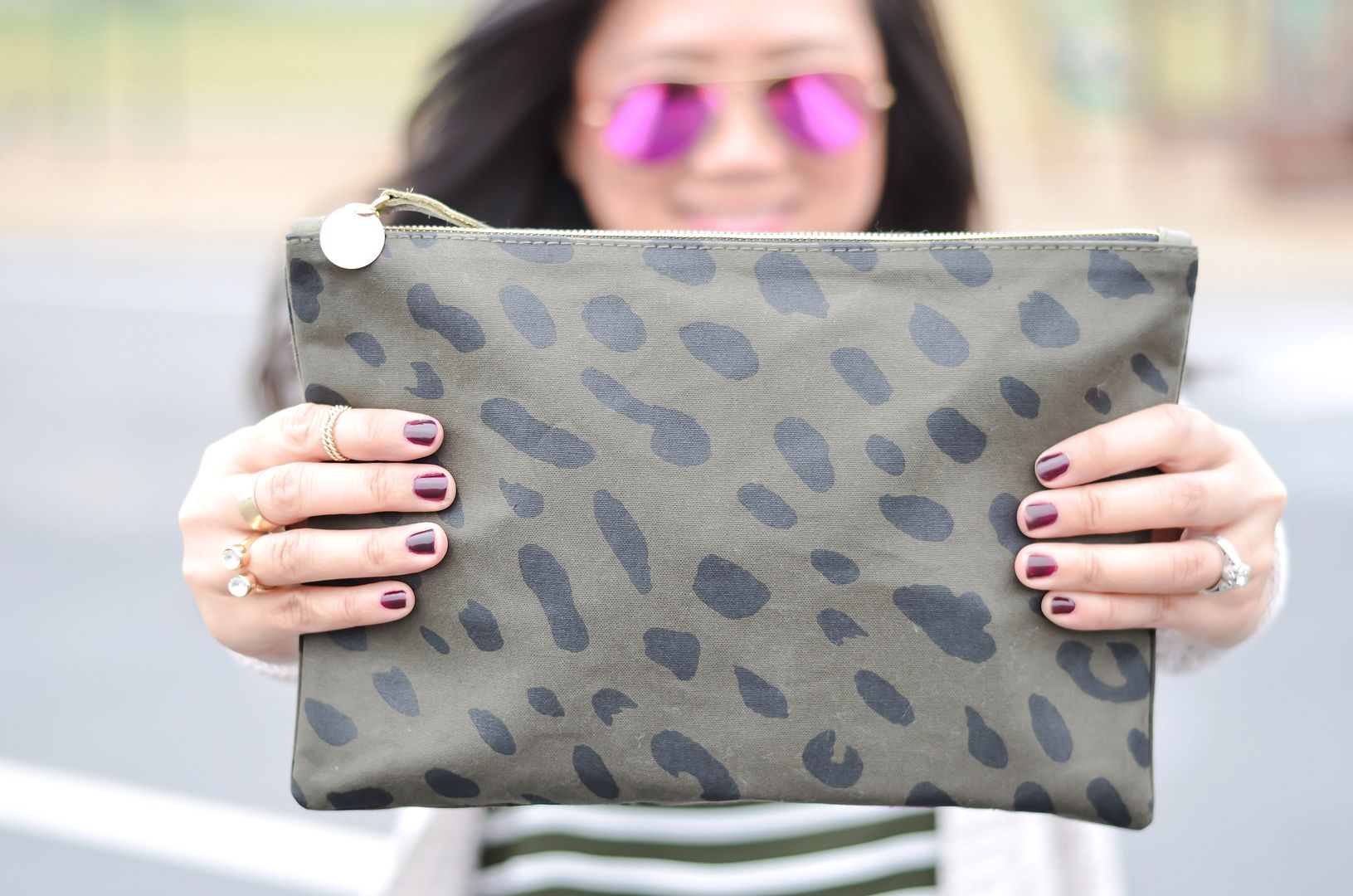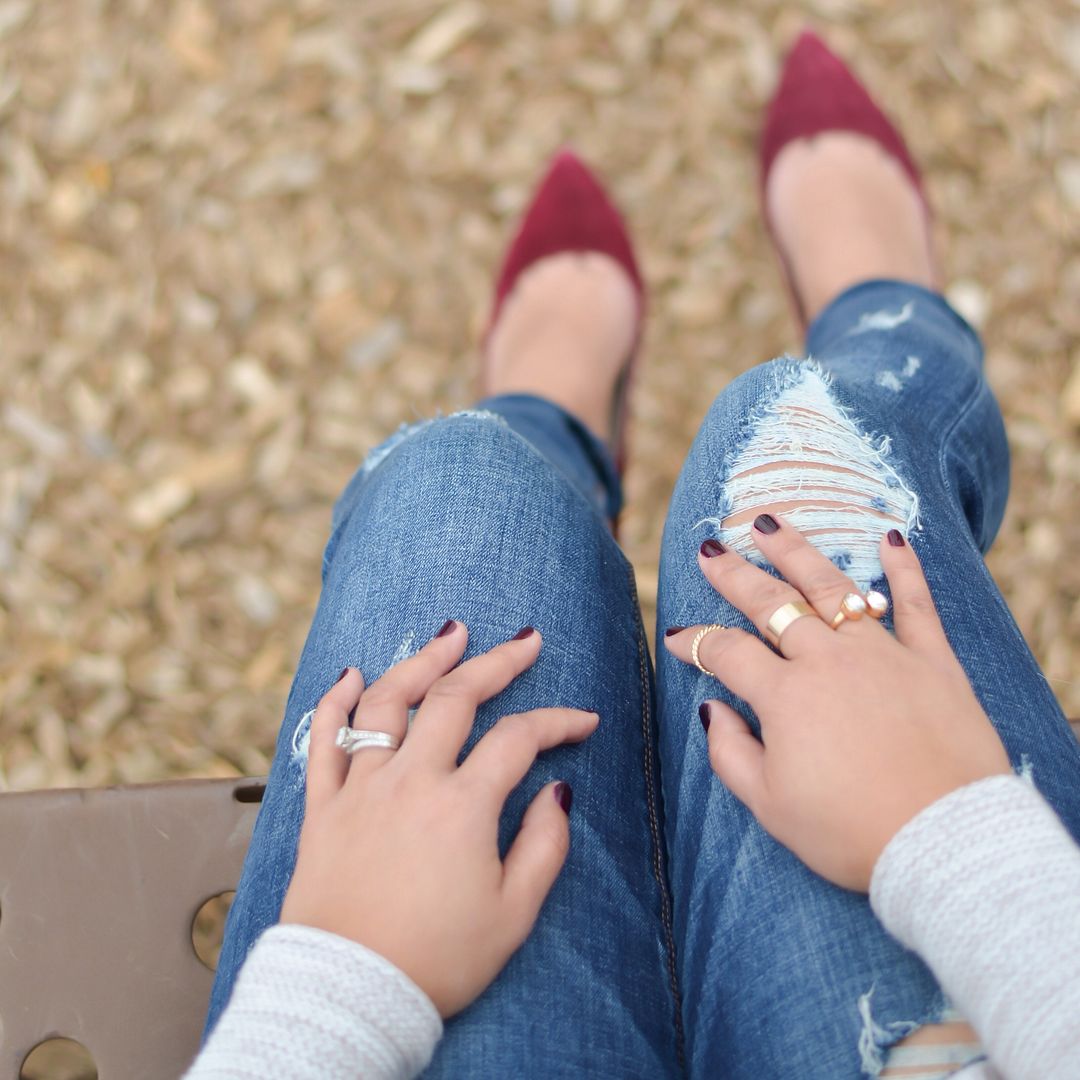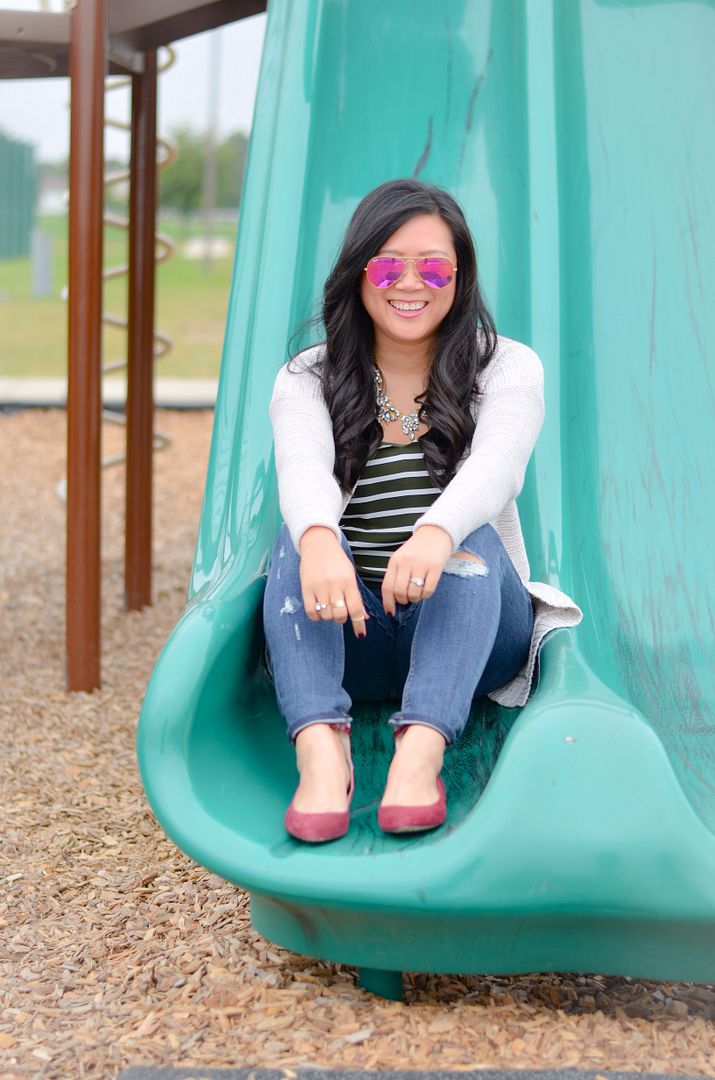 I seriously had about 20 photos to share from this session because it was just so much fun, and it's a nice change in scenery vs. my neighborhood! But, alas, I was able to narrow it down to a more manageable number!
This weekend was quite nice actually. Well, I was struggling a bit because I woke up with a stiff neck on Friday and it just got progressively worse through Saturday.
The husband had some errands to run with his dad, so
I spent most of the day just resting and catching up on outfit planning and
flat lays! It's seriously so nice to have nothing to do sometimes!! We also watched Footloose in its entirety (the original) which I haven't seen in forever. It's so cheesy, it's good! Yesterday was all about blogging, so another pretty laid back day! Hope you all had equally great weekends!
OK, I had to share this because it's hilarious! The husband and I have decided this rim was maybe at 6 and a half, 7-feet max! But he purposely angled the photo to make it look like I was pulling some legit Michael Jordan quality hang time. And seriously, when will I ever be able to hang on a basketball rim again? May as well document it! :)

SHOP THE LOOK: