I don't know about you guys, but it's been a long week! It's been a long couple of weeks as a matter of fact. Make that a long FEW weeks! Between SoCal, and then NYC, and then the cousin's wedding, and then the concert -- my closet room looks like a complete nightmare, not like a happy place! My nails are chipped. I haven't been to Pilates in weeks. All we have in the pantry is Ramen. I've been a midnight blogger instead of pre-posting on the weekends. Sigh.
I am looking forward to a normal weekend of no plans and just trying to catch up on life!! First world problems to the max, I know! Anyhoo, here are my random outfit selfies to kick start the weekend!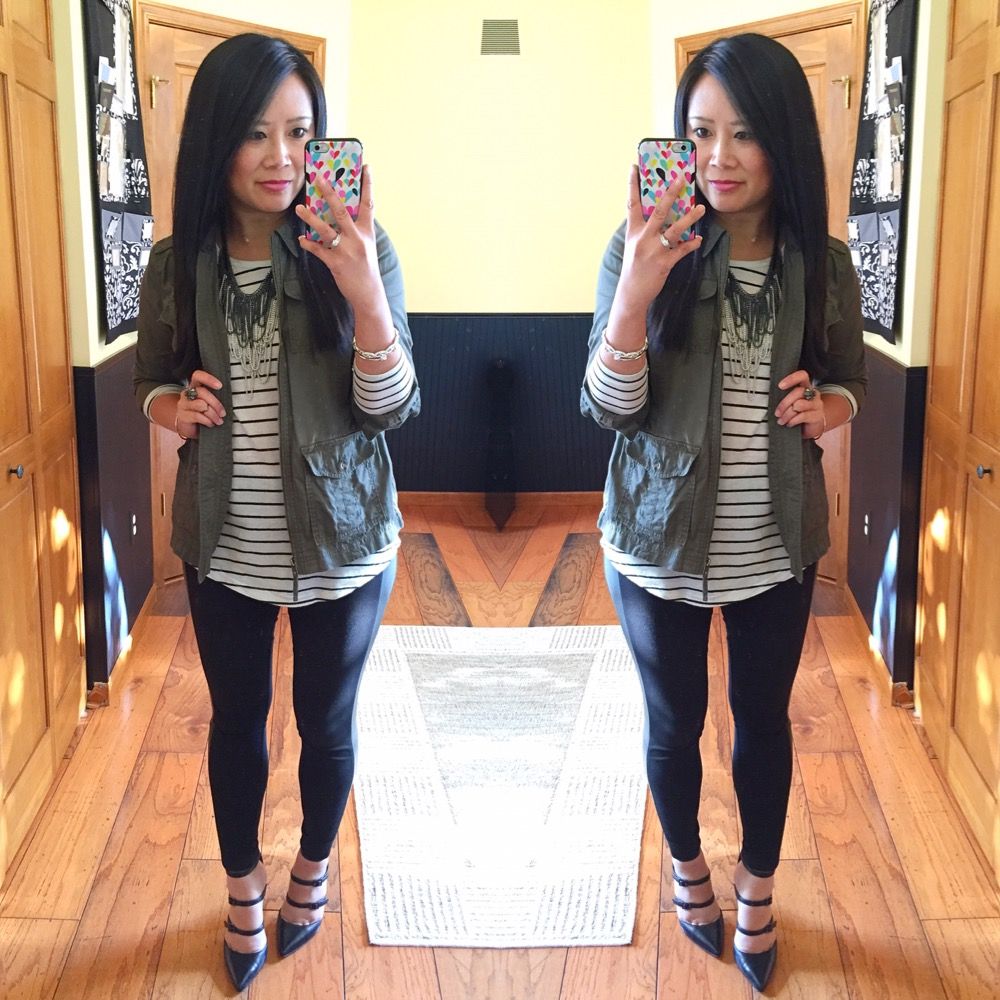 Necklaces: CS Gems (c/o), Kendra Scott (gifted) | Top: Halogen (solid colors here) | Bracelet: Banana Republic | Skirt: Express (super soft version here) | Heels:
Valentino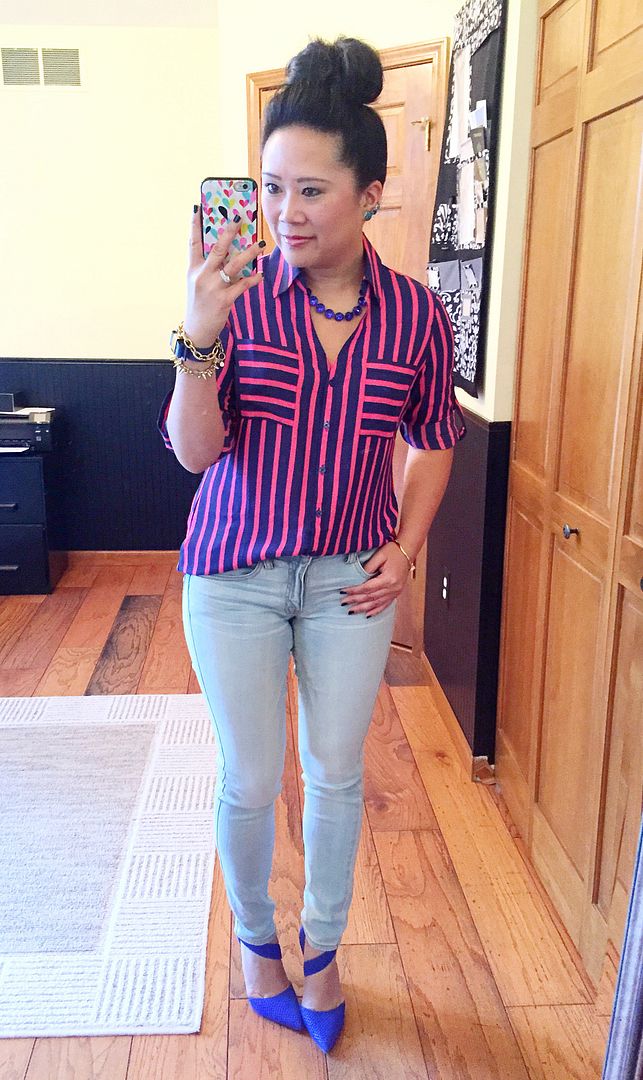 Necklaces: CS Gems (c/o) layered over Purple Peridot | Top: Frenchi | Bottoms: American Eagle (similar) | Heels:
Louise et Cie (current colors here) (option here)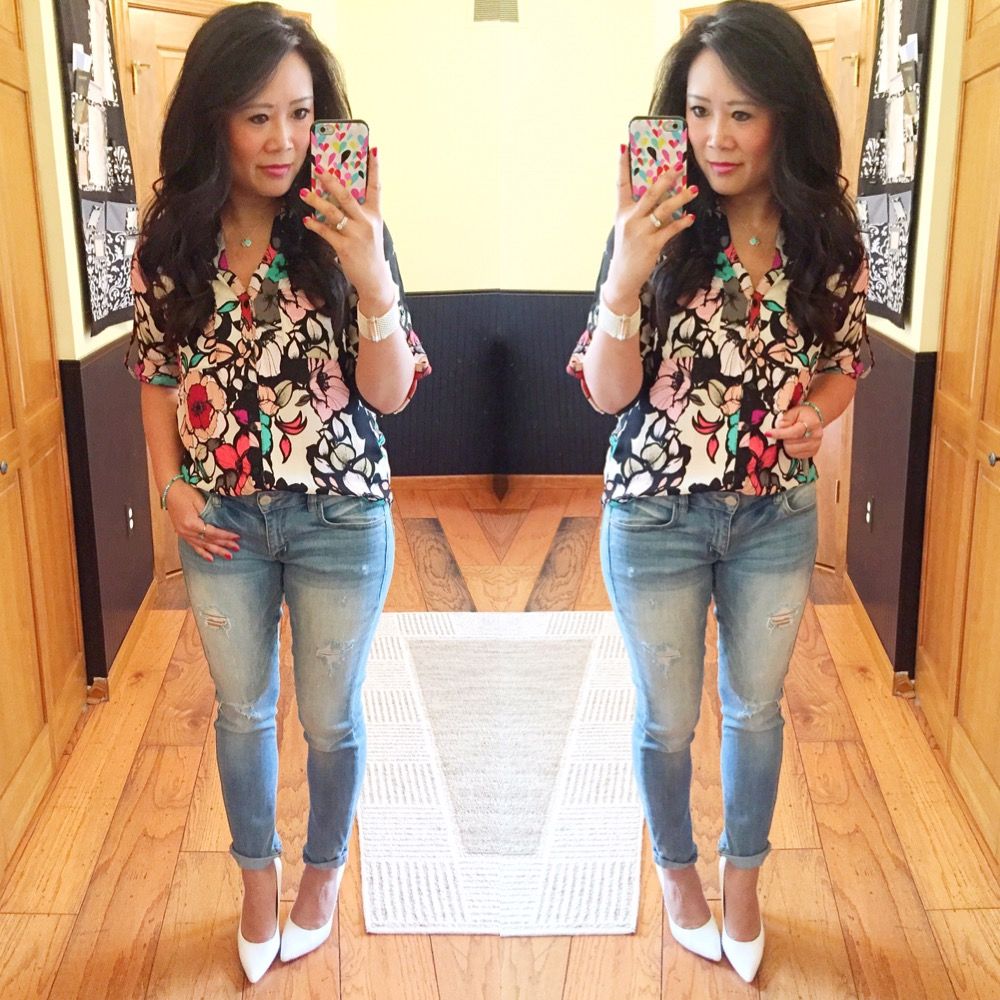 Necklace: Tiffany & Co. | Top: Express | Bottoms: American Eagle | Heels:
Vince Camuto (other colors here) (option here)
I realized after pulling these outfits together that I've been transitioning into fall outfits for a few weeks now because these are all a few weeks old, but they're still pretty relevant to the cooler temps. Or perhaps I just have a high tolerance for heat and dress like it's fall anyway! Either way, now that it's October, that means post-season baseball and layers! Lots of layers! I am pretty sure fall is my favorite season of the year. I just can't believe it's here already!!
Alright, enough babbling! Have a great weekend!

SHOP THE POST: