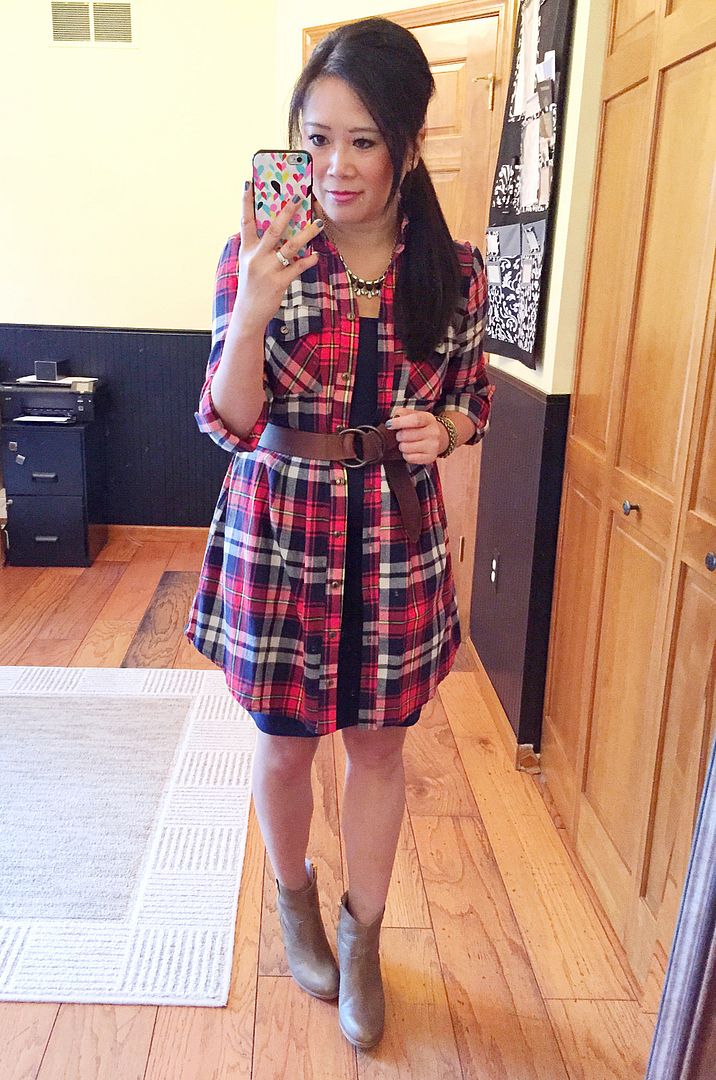 Necklace: JCrew Factory | Shirtdress: Pulse STL (option) | Tank dress: Express (option) | Belt: Gap | Booties: Vince Camuto (option)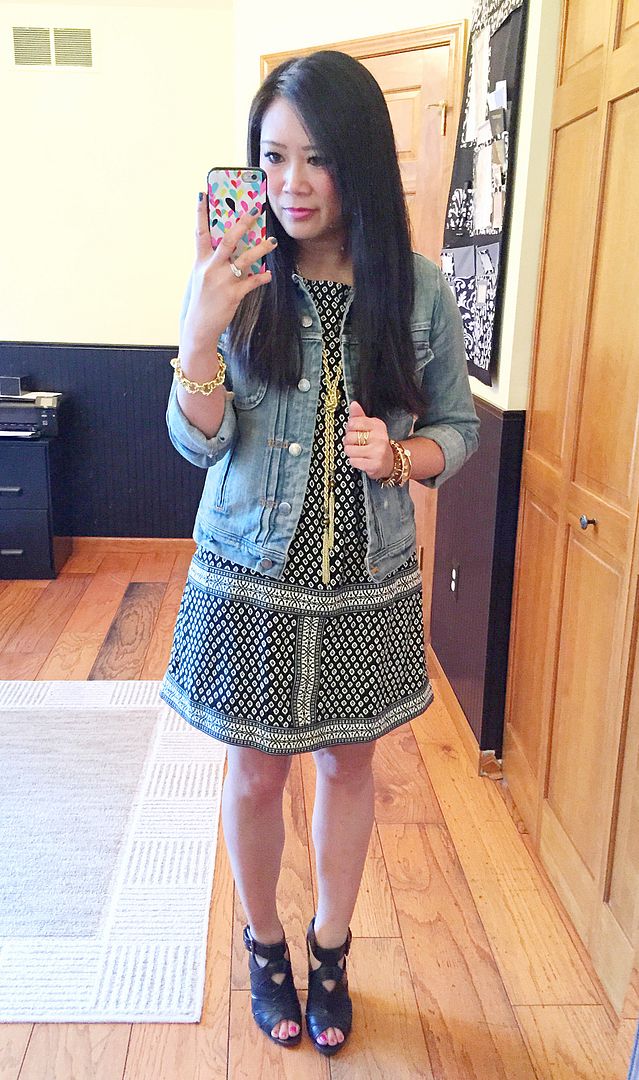 So I know I'm supposed to take it easy since I've been battling a cold all weekend, but I've spent all of today (Sunday) just sitting in my chair catching up on blog posts. To me, that's still taking it easy, as I'm not really moving. Right? And you know what, I am ALL DONE FOR THE WEEK! This is the first time I've been able to do this all week. And I actually have time to paint my nails and still have a good night's sleep. Hopefully this is indicative of a productive week!
I appreciate you guys hanging in there with me during an unconventional blogging week for me. I still enjoyed all of the content I prepared for you guys, even though I didn't have any new outfit photos to share. Anyway - have a great weekend! I'm just glad I'm not only feeling better, but feeling caught up!

SHOP THE POST: