I first mentioned this scarf tying method in my post about the
Zara scarf dupe
. I've come to realize that while I love and adore that
H&M scarf
, I'm now addicted to this scarf tying method. All of a sudden *all* of my scarves have a little bit more life to them knowing they, too, can be tied this way. And no, your scarf doesn't need fringe to make this work - as long as you can tie two corners together, you're golden.
Seriously, I've donned scarves 3 times this week because I'm obsessed. So, I apologize in advance for milking this technique from now until spring! Even shorter scarves get a little bit more oomph.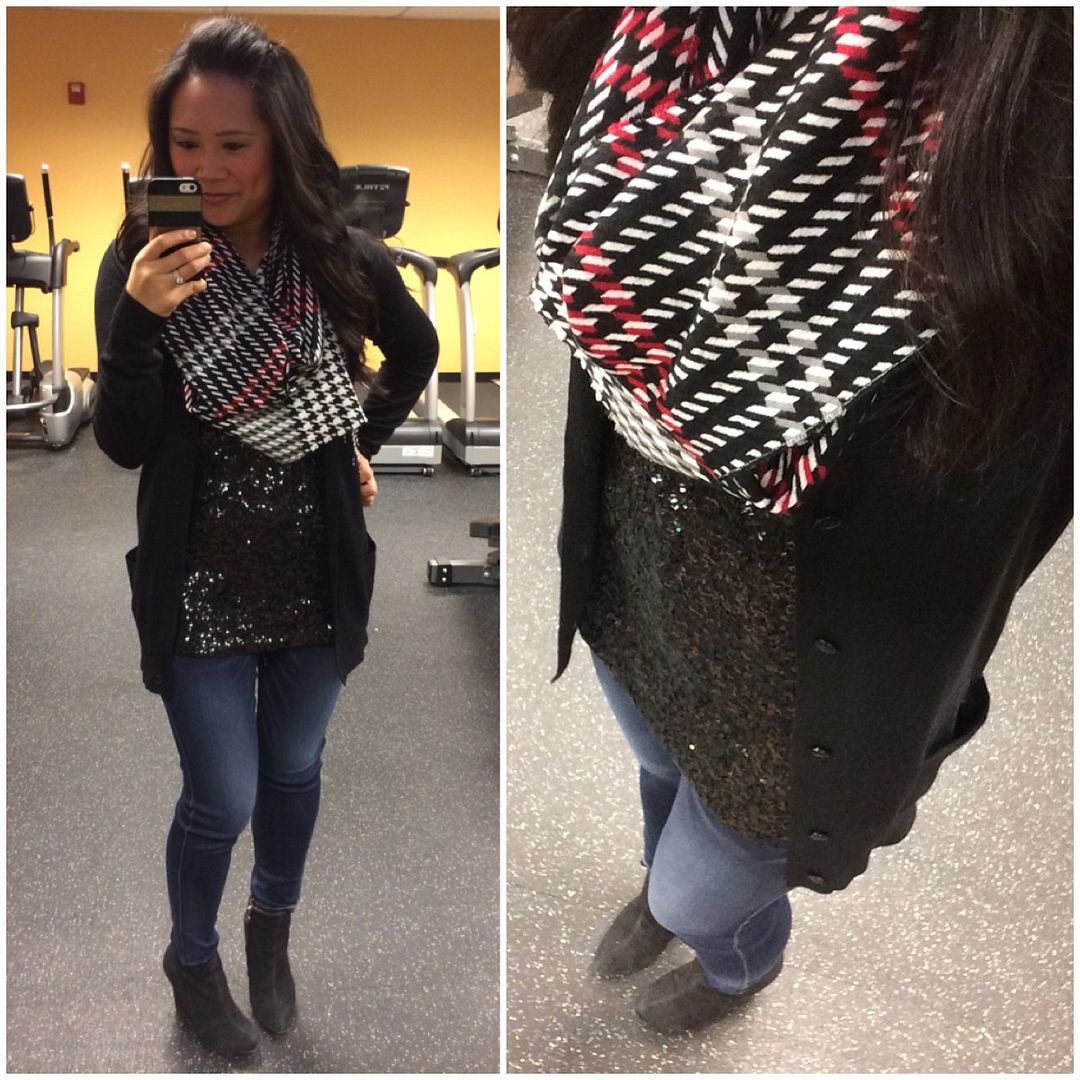 And this scarf below is a little bit on the longer side, so I had to modify the tie just a bit.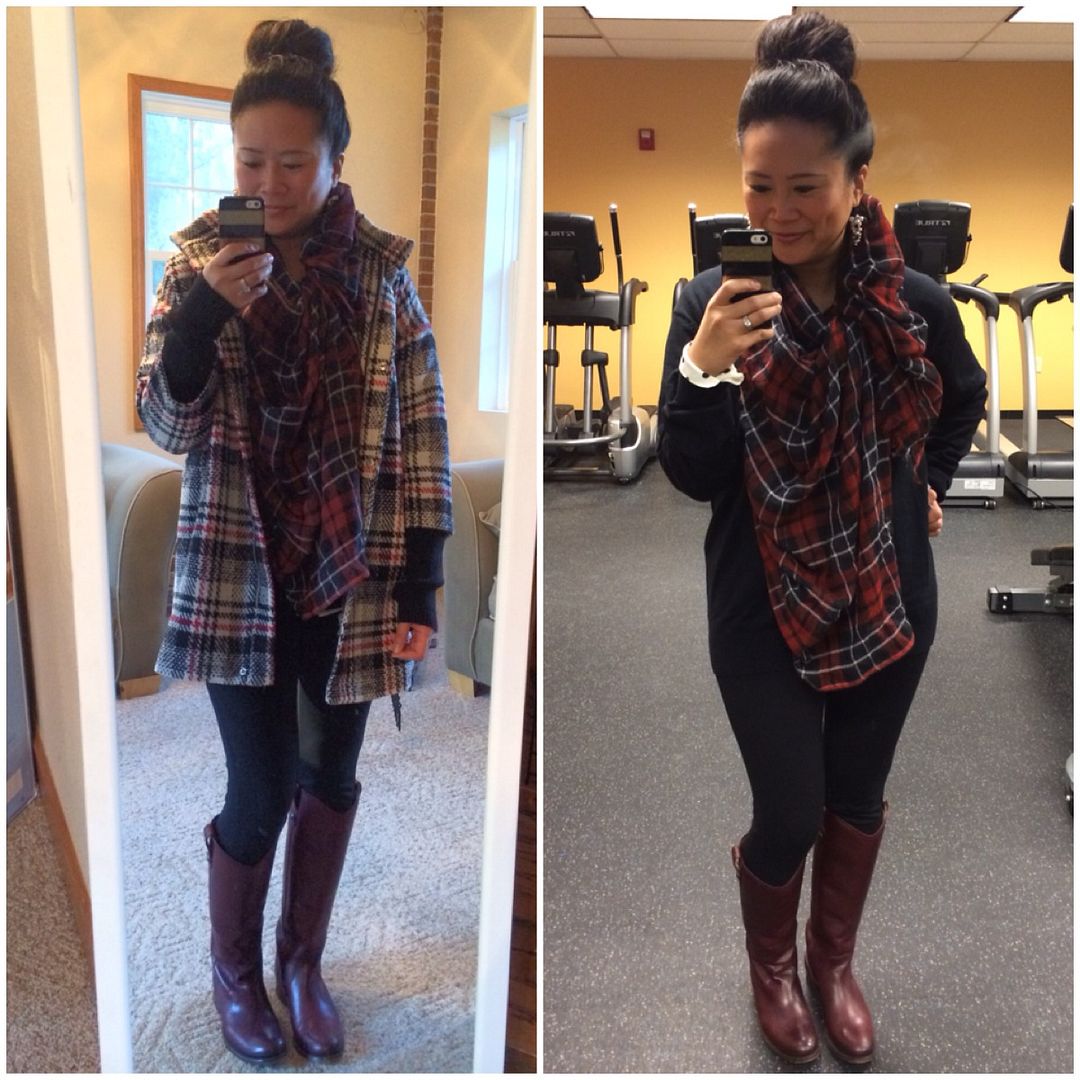 Have I convinced you yet? I really cannot believe I have lived this long not knowing how easy this was! It definitely looks 34893498 times more complicated than it actually is. I was telling the husband that it's the same kind of mind blowing revelation as learning how to get my bun so big! Now I just can't go back to the regular way. The bigger, the fluffier, the better!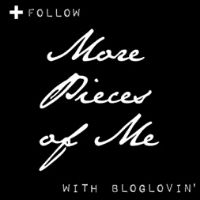 Linking up with Pinterest Told Me To and What I'm Loving Fridays