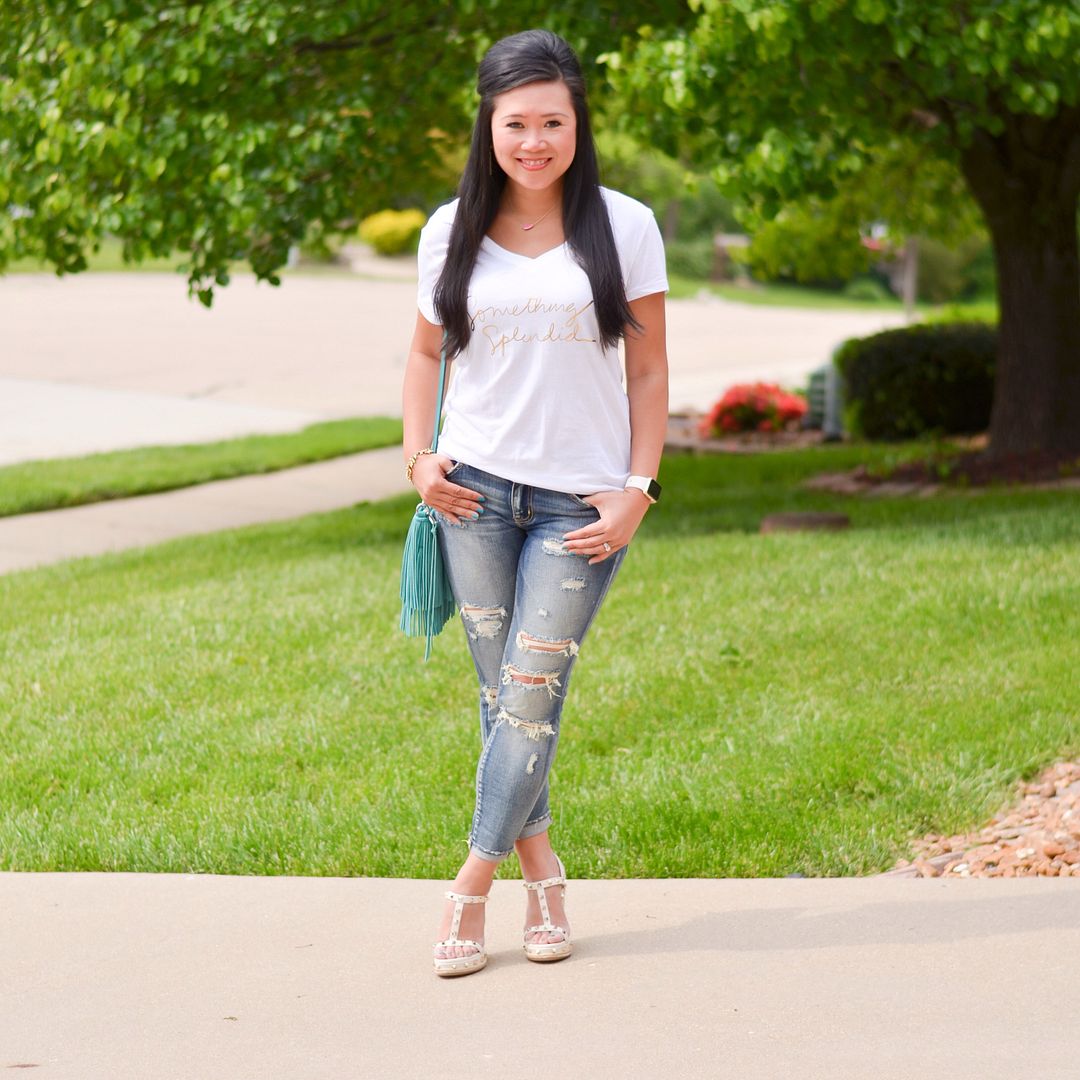 Thursday means almost Friday and Friday means almost weekend! Over the weekend there is no such thing as too much distressing when it comes to my denim. The more destroyed, the better. Add an easy tee and fun wedges and I am set. I got this tee shirt for next to nothing, but it was last summer and it was too small. I decided to try it on now and was pleasantly surprised. Seriously the best feeling ever. Something splendid indeed!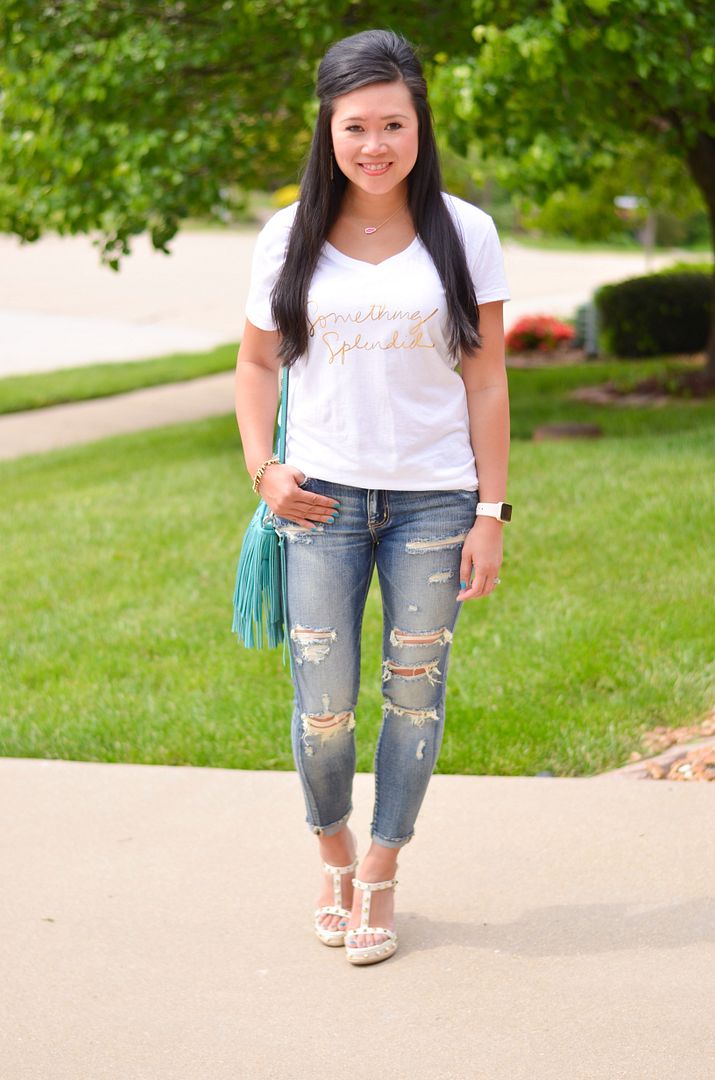 My mind is at a complete loss as to what to write about. I guess I can tell you that I am proudly on my third book since vacation! Well, it's the third book I'm reading including the one I read while we were on vacation. That's a pretty big deal over here, considering I never make time to read any more. I've been going to bed early enough to read a chapter or two every night, and it's been refreshing!
On vacation, I read "If You Only Knew" by Kristan Higgins. I liked it a lot, so I decided to read more of her books. I ended up starting her Blue Heron series, and so far it has lived up to my expectations and more. If you're not familiar, the series is based around a family who owns a winery in New York. All books involve the same characters, but each book picks one of those characters for further development and a closer look into their life stories. While all books are related, they each stand independently. It's not like you need to read the first to understand the second and so on. I finished "The Best Man" last week and am about a third of the way through "The Perfect Match" now. I've laughed, I've cried, and I've been angry. Those are elements of a good book to me!
Fringe bag: On sale for $84 here, regular $225!!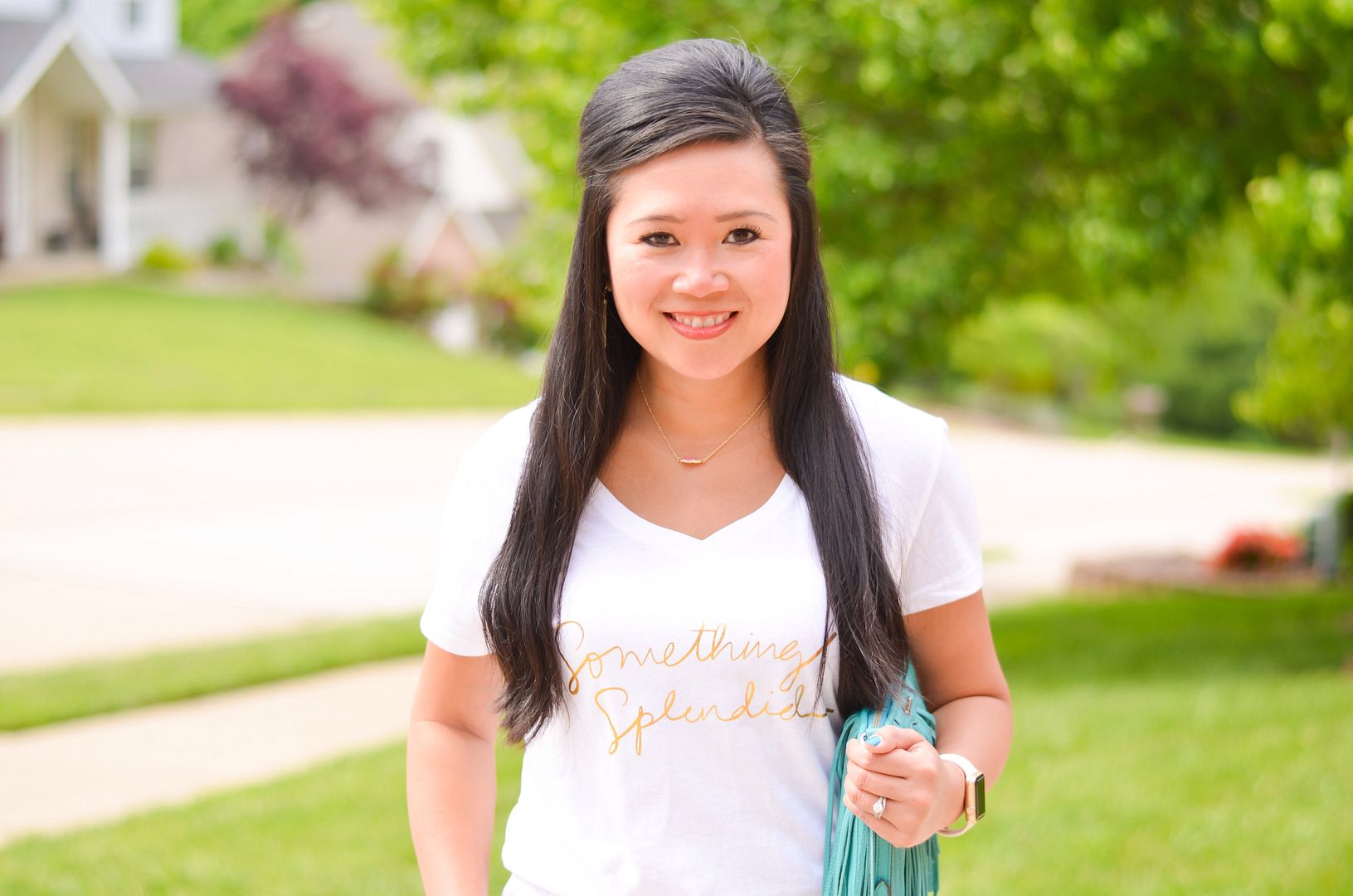 I have a feeling I will be doing a lot of reading as May comes to a close because I read more when I travel. I have two weekend trips planned. Next weekend I will be in Vegas for a bachelorette party! The resort we are staying at coincidentally is also a Holiday Inn Club Vacations property, though we are using the in-laws' points, not our own. I'm sure I will have lots of great stories from that trip!
Then for Memorial Day weekend, we are headed up to the Detroit metro area to visit some girls I used to work with and their families! We all haven't hung out together in a few years, so this will be a much-needed reunion!
Alright, that's enough randomness for a Thursday! Have a good rest of your day!

SHOP THE LOOK: