In case you didn't catch that Mean Girls reference from my title, you can watch the scene here!
You ever have one of those mornings where two thirds of your closet ends up on your bed? Yeah, that was me this morning. I had an outfit in mind, and of course in real life it was awful. I tried a second. Just as awful. I tried a third - the worst of them all. Sweaters, dresses, slips, scarves were being strewn everywhere. I felt like everything was unflattering on me.
Twenty minutes later, I decided to reach for my version of sweatpants - the maxi skirt. I struggle with wearing maxi skirts in the colder months because I never know what shoes to wear. I ended up going with my black Report Marks booties. They gave me height and blended with the skirt to where you really couldn't see them anyway. And if you couldn't tell, I'm in love with this moto jacket from Express (now half off!) It just fits so well and goes with everything - I'm so ridiculously glad I bought it! I love thinking how my price per wear lowers the more and more I put something on. I've got to be in the pennies by now with this jacket!
Oh, and this scarf! When I bought it, I liked it because of the red and black abstract pattern. I didn't realize until I was taking this off today that it's not so abstract. Love! Literally, love!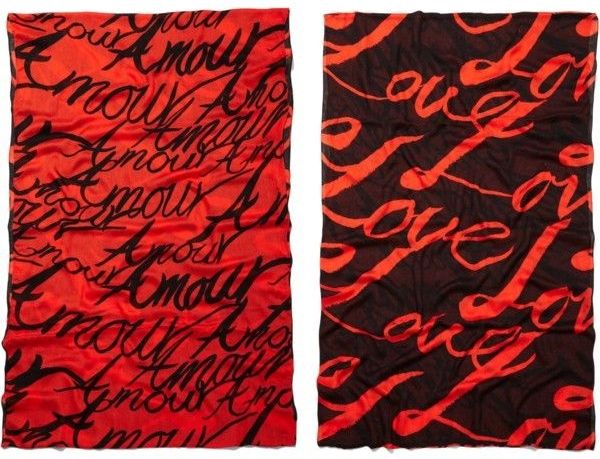 And that's all I have for you today. Just trying to get through this short week, which feels like 7 long regular weeks crammed 3 days! One more work day. One more work day...