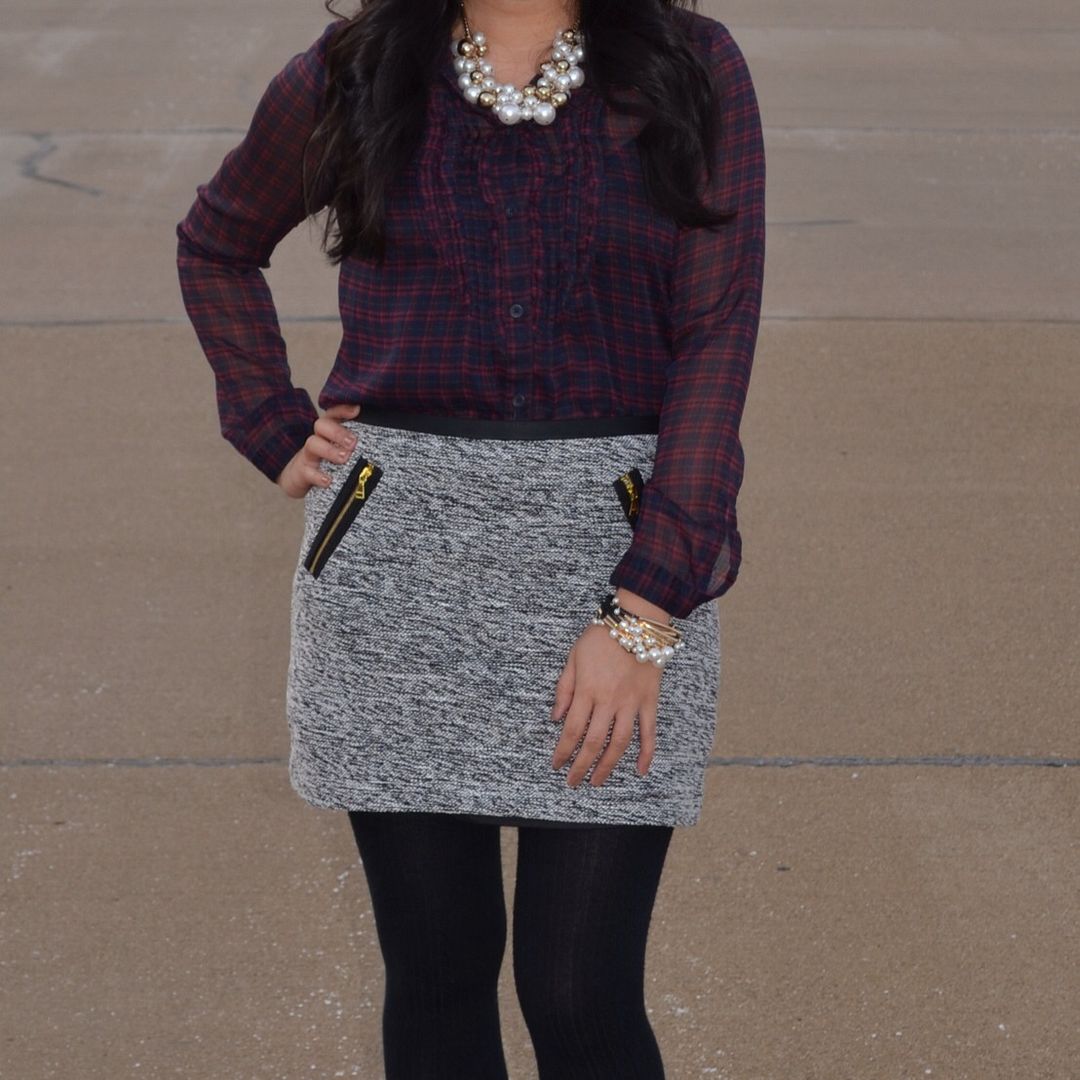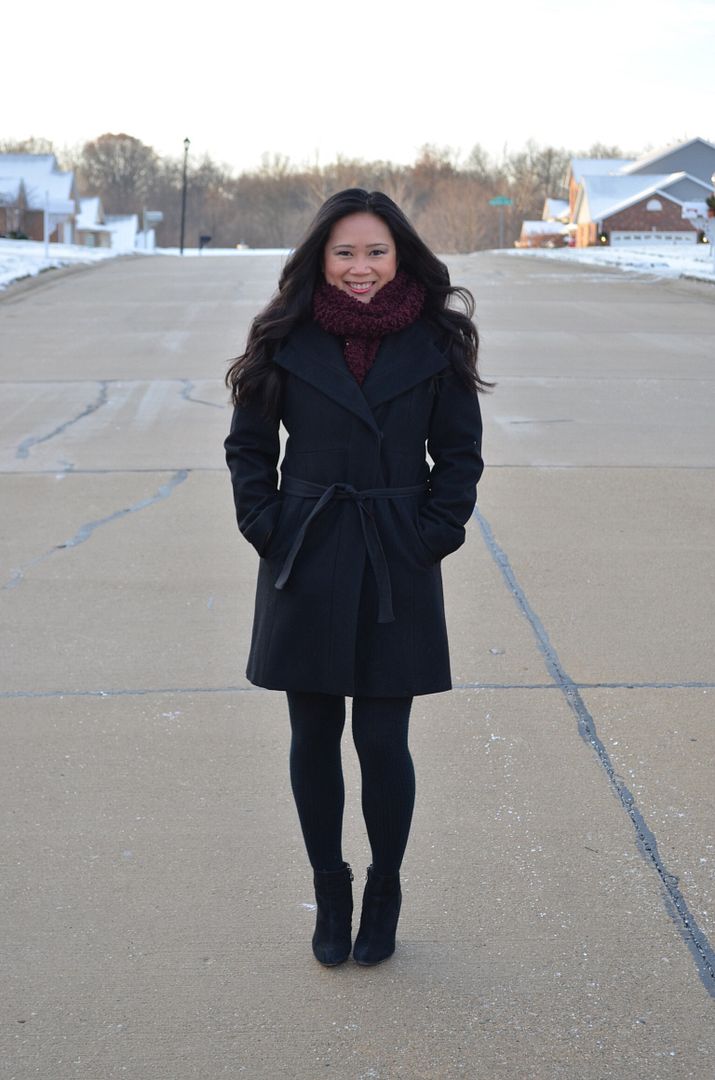 First of all, I'd just like to say - if I ever win the lottery and have ridiculous amounts of money to spend, I'd like to hire someone to follow me around all day with a fan that blows just the right amount of air at me to make my hair look like this indoors. I love the way my hair falls over my shoulders in these photos! Sometimes wind can make or break your photos, but in this case, I do believe the wind was on my side. I swear my hair is not like this in real life, though I wish it were!
OK, now that that's out of my system. The Spotlight of the Week Linkup hosted by Elle and Jacqueline is plaid. If you haven't noticed, plaid is EVERYwhere. I swear I didn't even know the word "tartan" existed until this season. I honestly had no idea there was a name for each different pattern of plaid until recently. I've always loved plaid - you guys know I love prints and patterns in general, but I've always had a soft spot for plaid. What's funny is that I don't actually have much of it in my wardrobe. As I was trying to pull together the outfit for this linkup, I realized I only have 4 plaid shirts in my closet room. I decided on this one and realized how great it would look with this boucle mini from Express. Ahh, I love this skirt so much. The texture of it is so wonderful, I automatically reached for pearly baubles to wear with it. See, this is when I still love winter.
Please be sure to check out
Elle's
and
Jacqueline's
blogs today! They are featuring one of my looks and I am just over the moon thrilled, excited, and grateful! Seriously made my week!