This week has been a bit of a cluster, both in life and also in terms of posting, or lack thereof. The husband (aka my photographer) and I literally had to trade cars at the airport. I dropped him off Tuesday morning. He was flying back Thursday evening, but I was flying OUT Thursday morning. I left the car at airport parking, and he showed up Thursday evening with a second set of keys to get the car and go home. Yeah. That's our life.
It's difficult for me to take blog worthy photos by myself - I haven't quite mastered the art of using the timer. They always come out unfocused, so I gave up. And with me traveling today and yesterday anyway, I really didn't have any outfits to document other than my plaid top/boucle mini outfit, which is actually what I wore Monday even though the post didn't go live until Thursday. Whew. Confused? Because I am. It's been a long week. I had two days of meetings that are already stressful in and of itself, but trying to participate (and by participate, I mean - I legit have to present) while being remote is extremely difficult and tiring.
But despite all that, I missed blogging. It's such a great way for me to unwind at the end of the day. Plus I miss reading all of your blogs and interacting with everyone. I have a lot of catching up to do!
So, I wanted to write a post today, but honestly wasn't sure of what. Then Noelle's post inspired me. We're supposed to get 2-4" of snow this weekend, so I think it's safe to officially say good-bye to fall. Join me as I reminisce on some of my favorite fall looks and be sure to visit Noelle as she shares her own Fall Lookbook!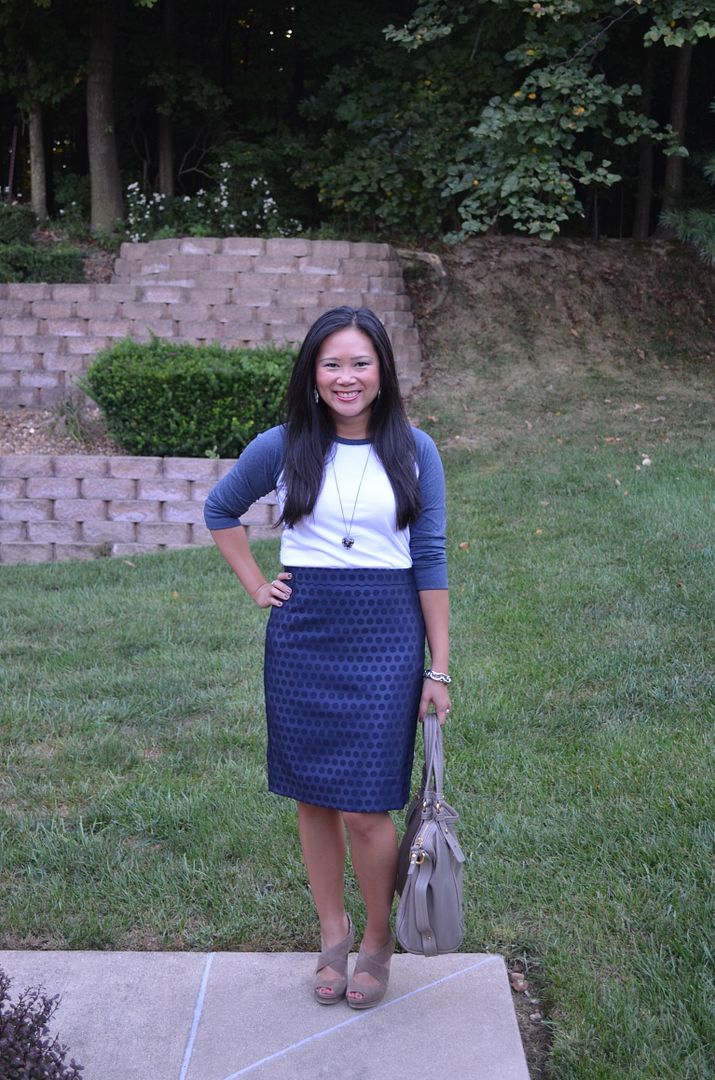 I'm still rocking the open toed shoes, but they're suede, which is inherently fall to me. My sleeves start getting longer as well and I'm switching to darker, saturated colors.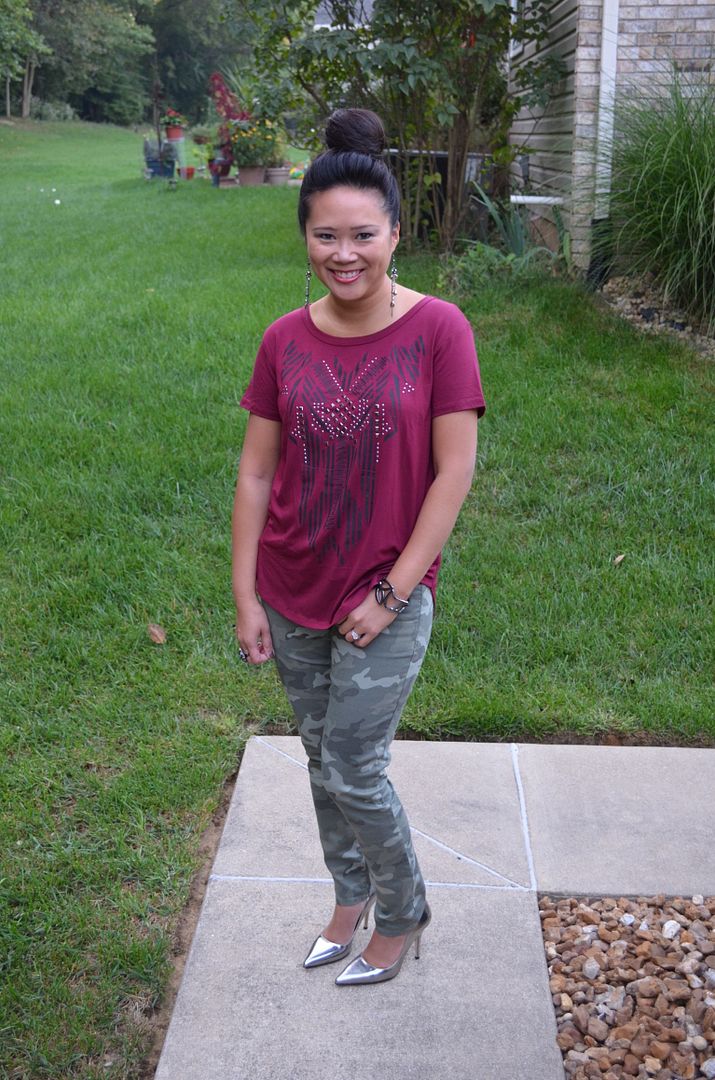 I definitely bust out the deep reds/ wines/ burgundies as the weather starts cooling off. I really loved pairing this graphic tee with the camo. And the metallic pumps. Swoon.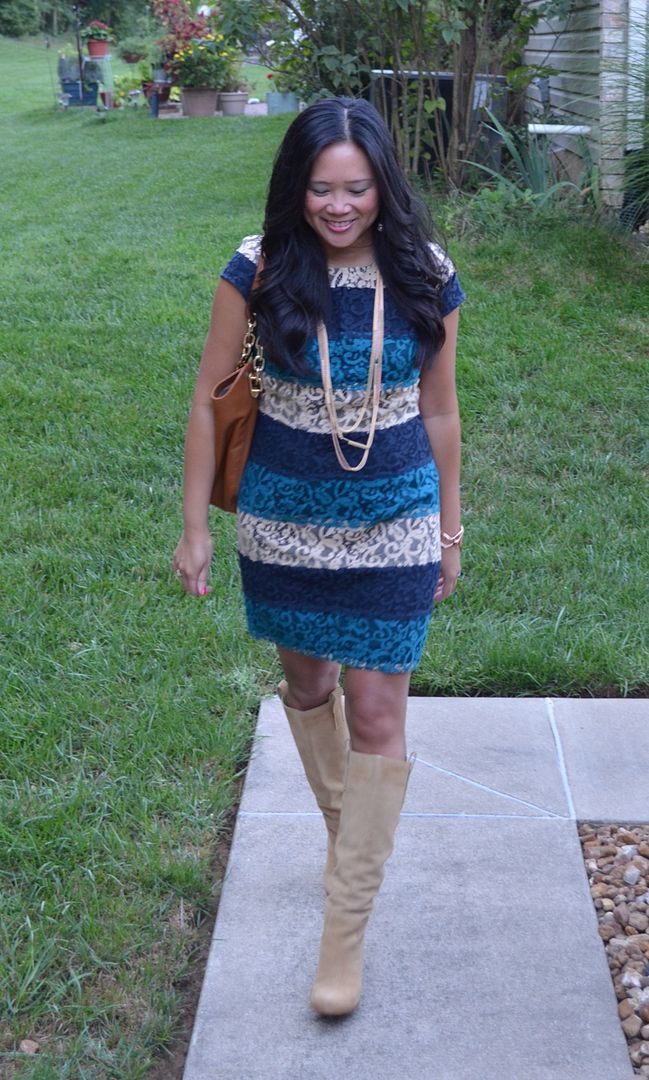 I couldn't not include this look. This was the first time this season that I sported the knee high boots.
Clearly this is a favorite of mine or else I would not have made it my main headshot in my sidebar! Deep burgundy sequins, leopard, and my favorite nude colored suede booties. Fall, fall, fall.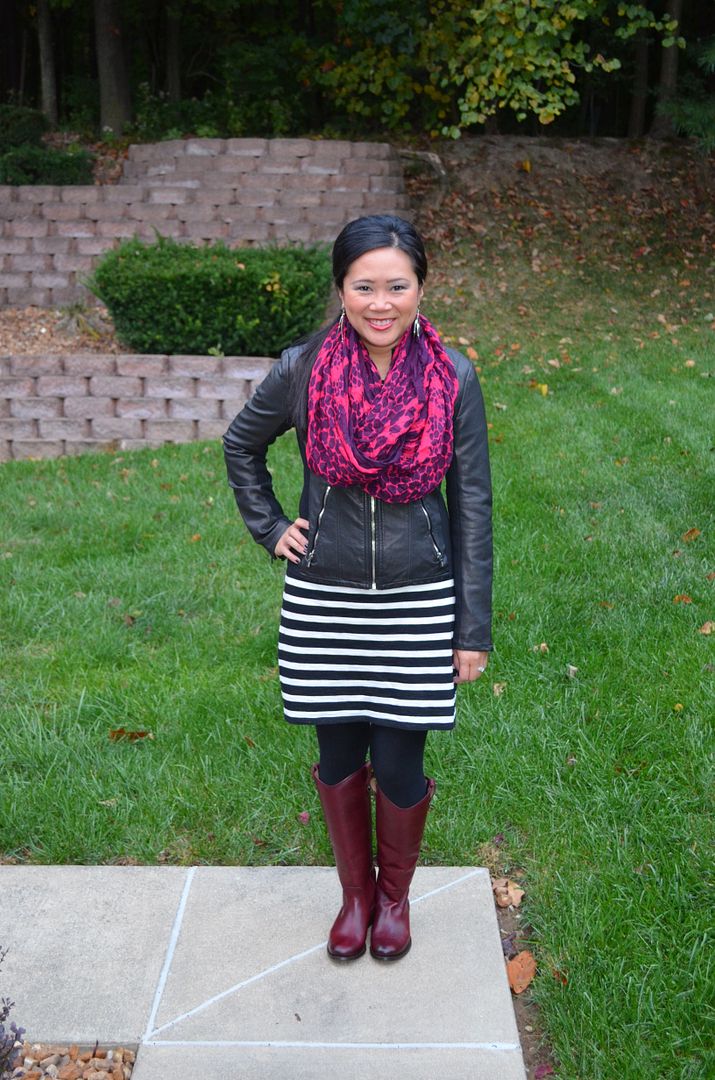 This is definitely borderline winter just because I am practically showing zero skin! At this point I had begun to embrace the cooler weather in its entirety. And the great thing about fall is that the layering possibilities are endless. And again with the wines/burgundies!
What were your favorite fall looks? Did they make the cut? What fall outfits of your own are you going to miss?