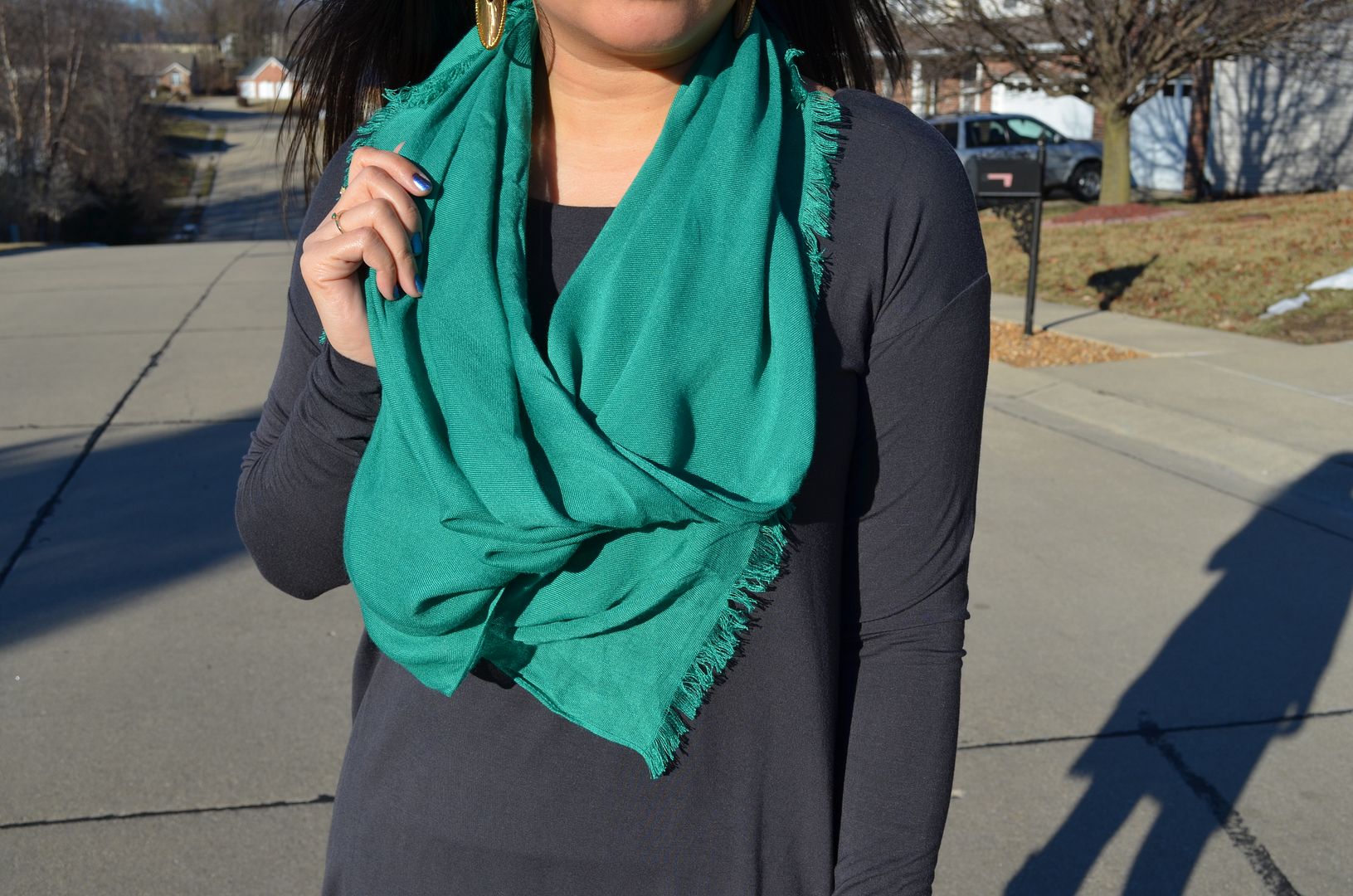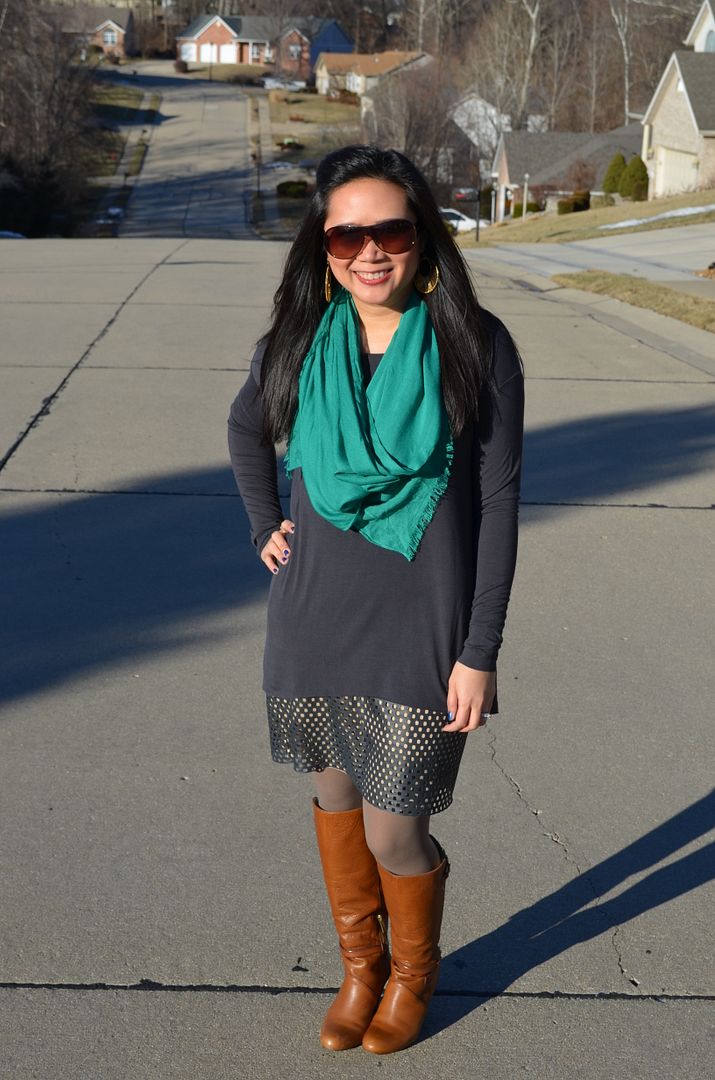 In case you didn't catch that, the title of my post is a reference to the movie Confessions of a Shopaholic. I think about that movie every time I wear this scarf. (See my favorite scene here - cracks me up every time!)
Anyhoo, everyone is posting about
Radiant Orchid
- the Pantone Color of the Year for 2014. Meanwhile, I'm all 2000 and late donning last year's
emerald
. But, I just love it for fall and winter because it pairs well with grey and cognac - hence today's combo.
Can we talk about this dress for a second? I bought it with some Christmas money and I freaking love that it's just a simple pullover dress but looks fancier than that. Plus I'm into anything and everything perforated these days, so I was in love at first sight.
But back to the Pantone colors - how do you feel about this year's color compared to last year? Prefer one over the other, hate them both, or indifferent altogether?