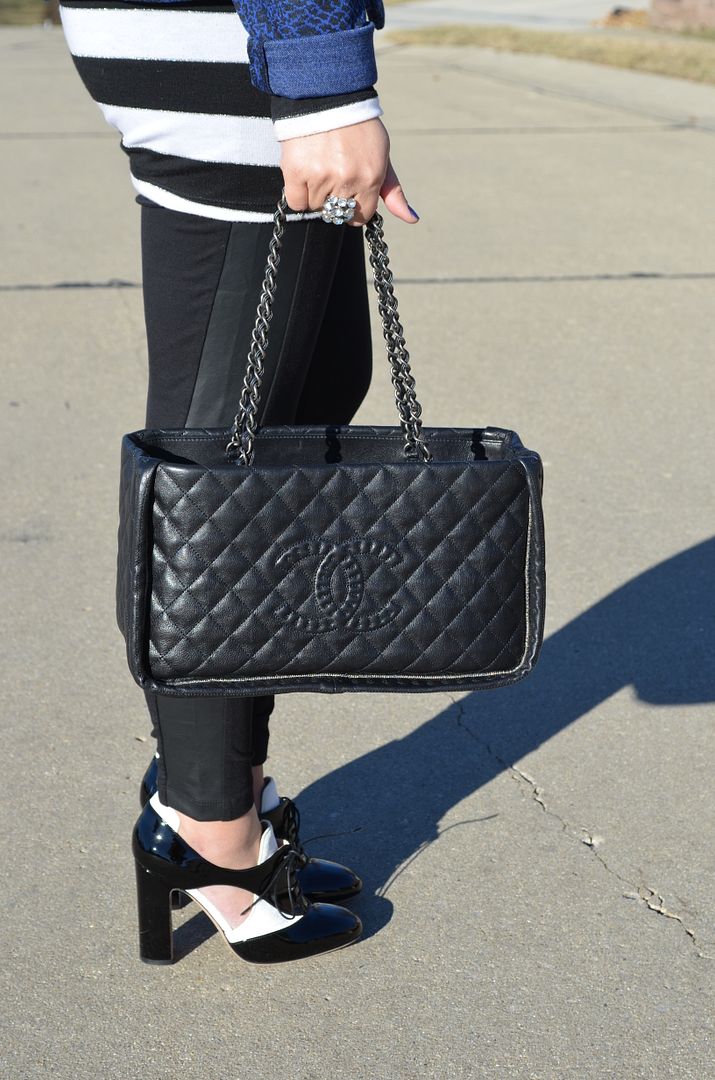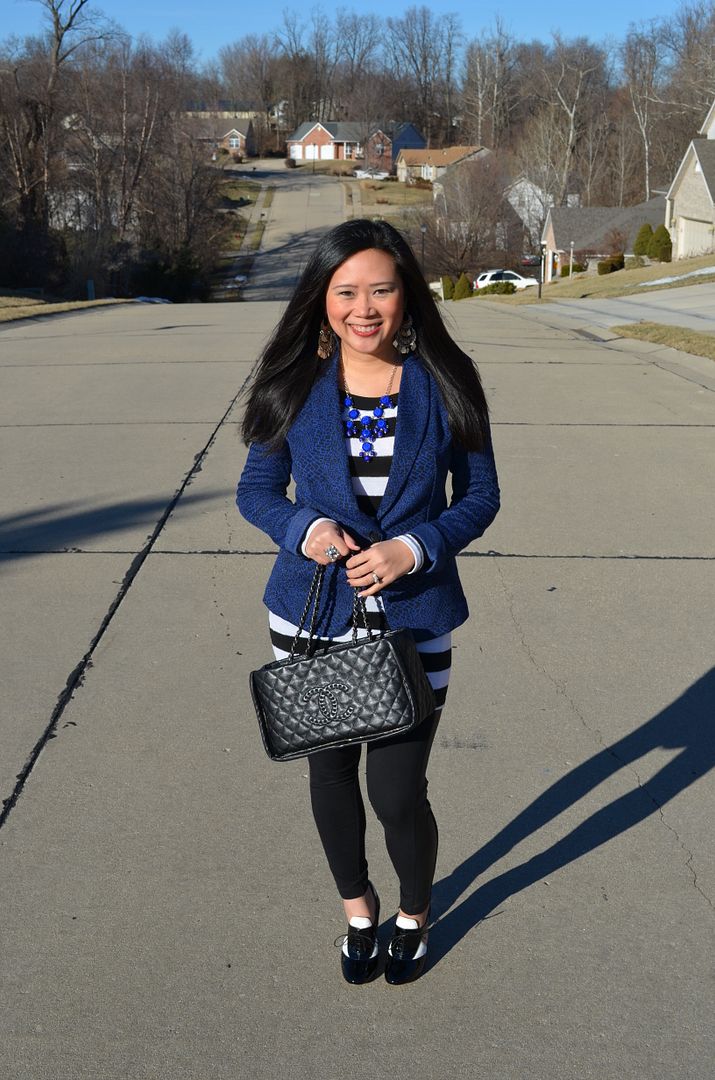 Happy Manic Monday, everyone! You guys are keeping me accountable with my little New Year's Resolutions, and it makes me happy that so far, it's been smooth sailing. Today, I'm representing Resolution #4. I bought these shoes on Black Friday and haven't worn them yet. OK, a story about how I got these shoes. I had seen them online before and loved them. Clearly. So when I saw they were on clearance for an additional % off at Saks on Black Friday, I snagged them! The problem though was that they only had a 6.5 and I'm a 6. The 6.5 fit fine, even better with an insole, but I figured a 6 would fit better.
For sh*ts, I looked on Nordstrom's website and realized that not only did they have the same shoe, but they were over $100 cheaper than Saks' price. What?! They didn't have my size online though, so I called my Nordstrom SA right away. After a few minutes of her foolproof sleuthing she found them for me in my actual size - size 6! I was also able to designate that day as my triple points day, so I ended up getting about $100 in Nordstrom Notes from that purchase and my other Black Friday purchases. The pair from Saks ended up going back, so I hope there is a happy size 6 and a halfer wearing them as we speak!
Shopping fate wins again!