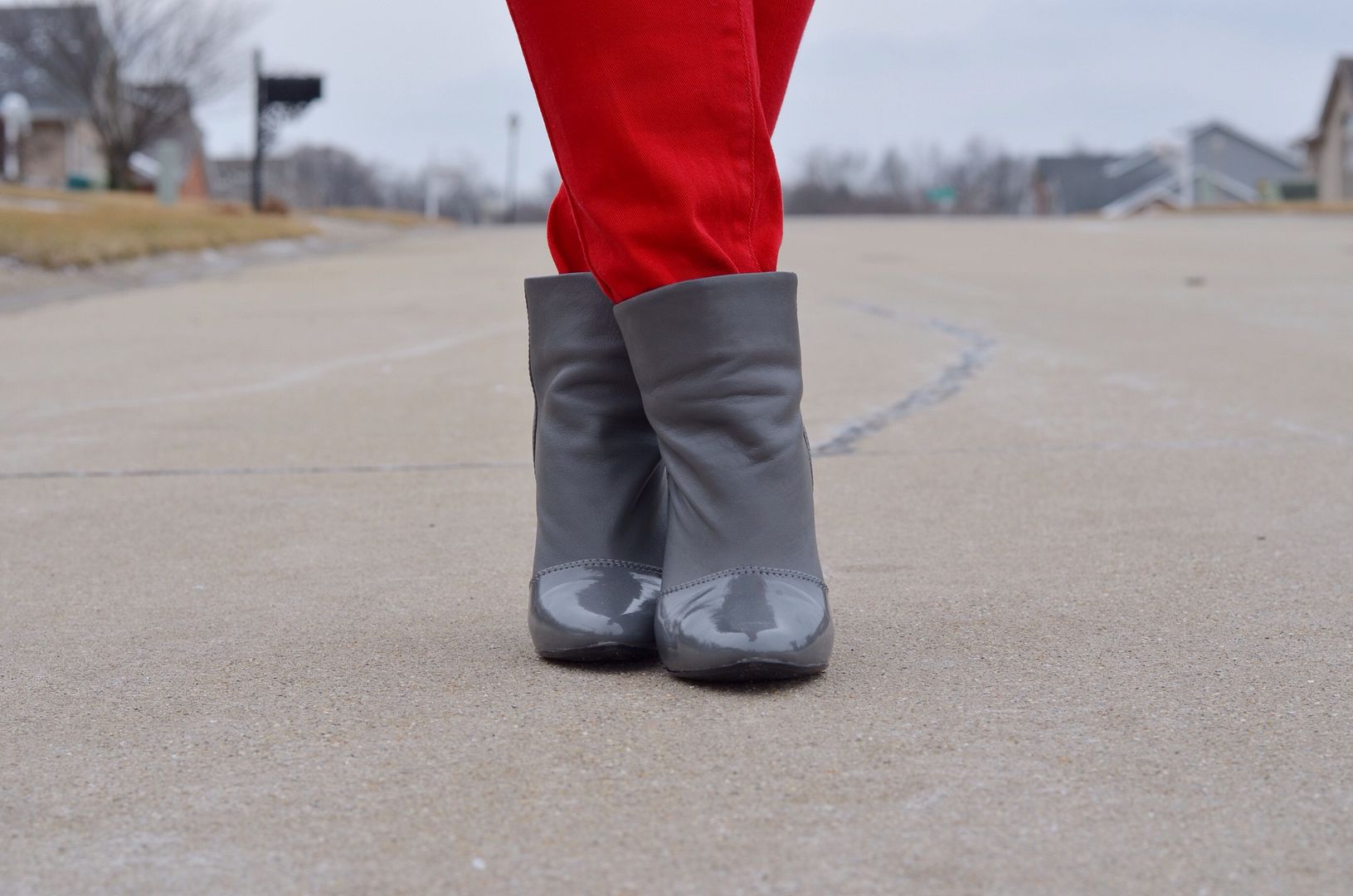 In an effort to uphold my Resolution #4, I've got another pair of shoes for you that you haven't seen before. At least, not that I can remember. I've had these booties for at least 7 years, if not more. I got them when "booties" were still being called "ankle boots." Back before skinny jeans were a thing. Before leggings were a thing. Before booties with bare legs were a thing for me. Before tights were a thing in my wardrobe. Without all those things, it was honestly pretty hard to style these in a way that showed them off. I always wore them under my bootcut or flared jeans, and even then, only the toes would be peeking out.
Now that I have jeans and leggings that I can tuck into these babies, I've been wanting to dust them off and take them back out for a spin. And to be honest, this outfit was just kind of blah to me before I put them on. I'm not sure why since I love leopard, I love fur, I love stripes, I love red. But something still felt unfinished about the outfit, and I almost changed out of it but decided to try it on with the booties first. The booties and bag definitely complete this look, and I felt satisfied. The next time I wear them will have to be with a dress!
Kind of amazing how fashion has evolved in just a short amount of time. These booties were ahead of their time, I suppose!
PS If you haven't already visited our fundraiser sale - please be sure to check it out here! As always, thanks in advance for your support!

SHOP THE LOOK: