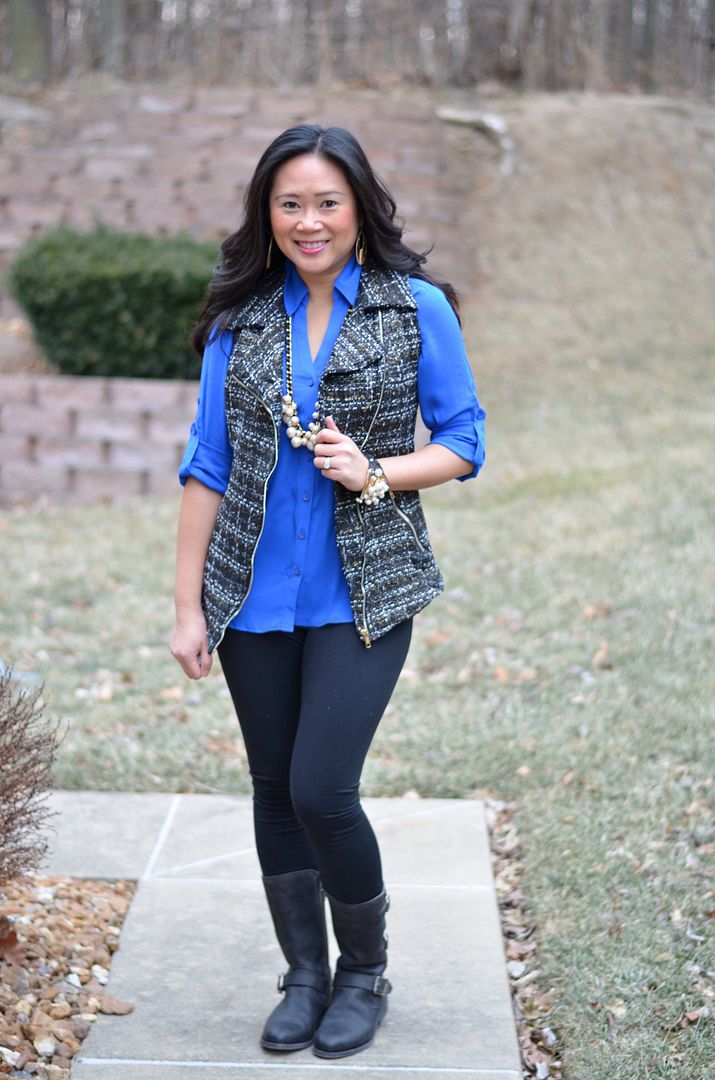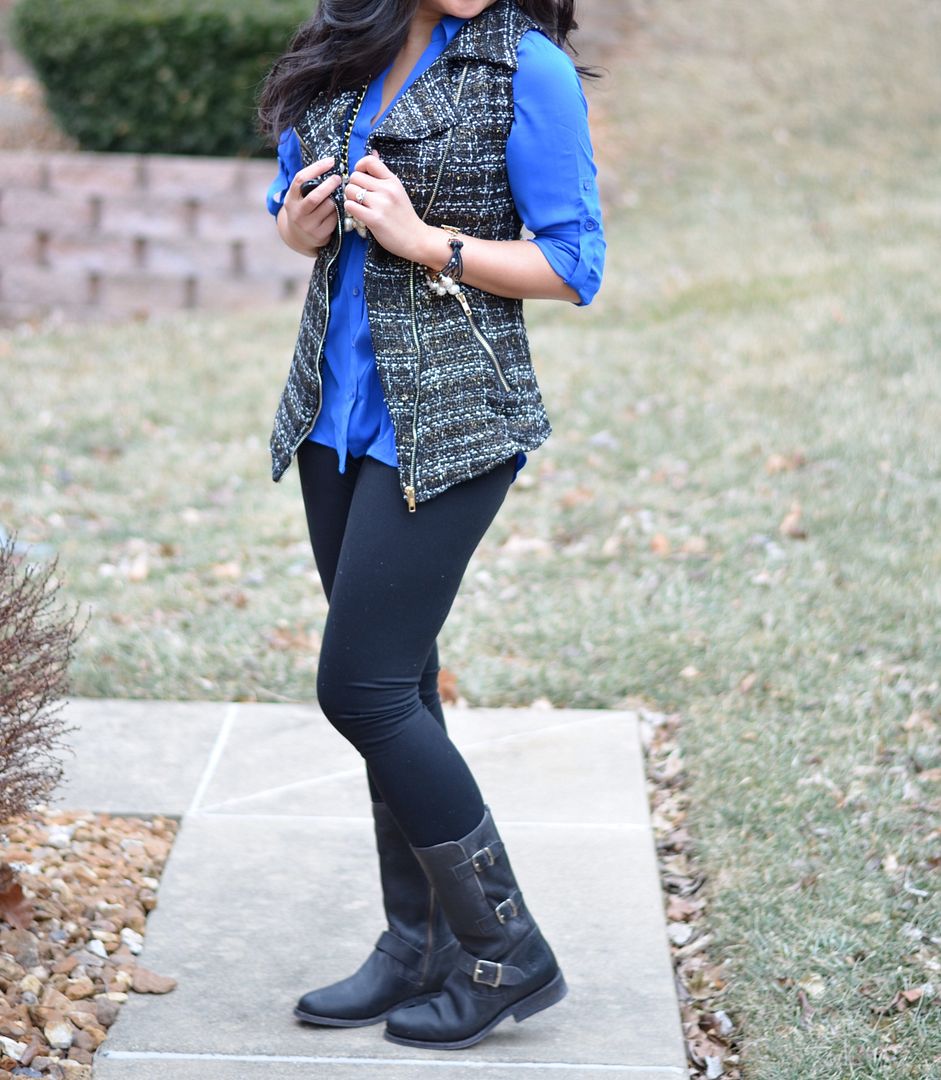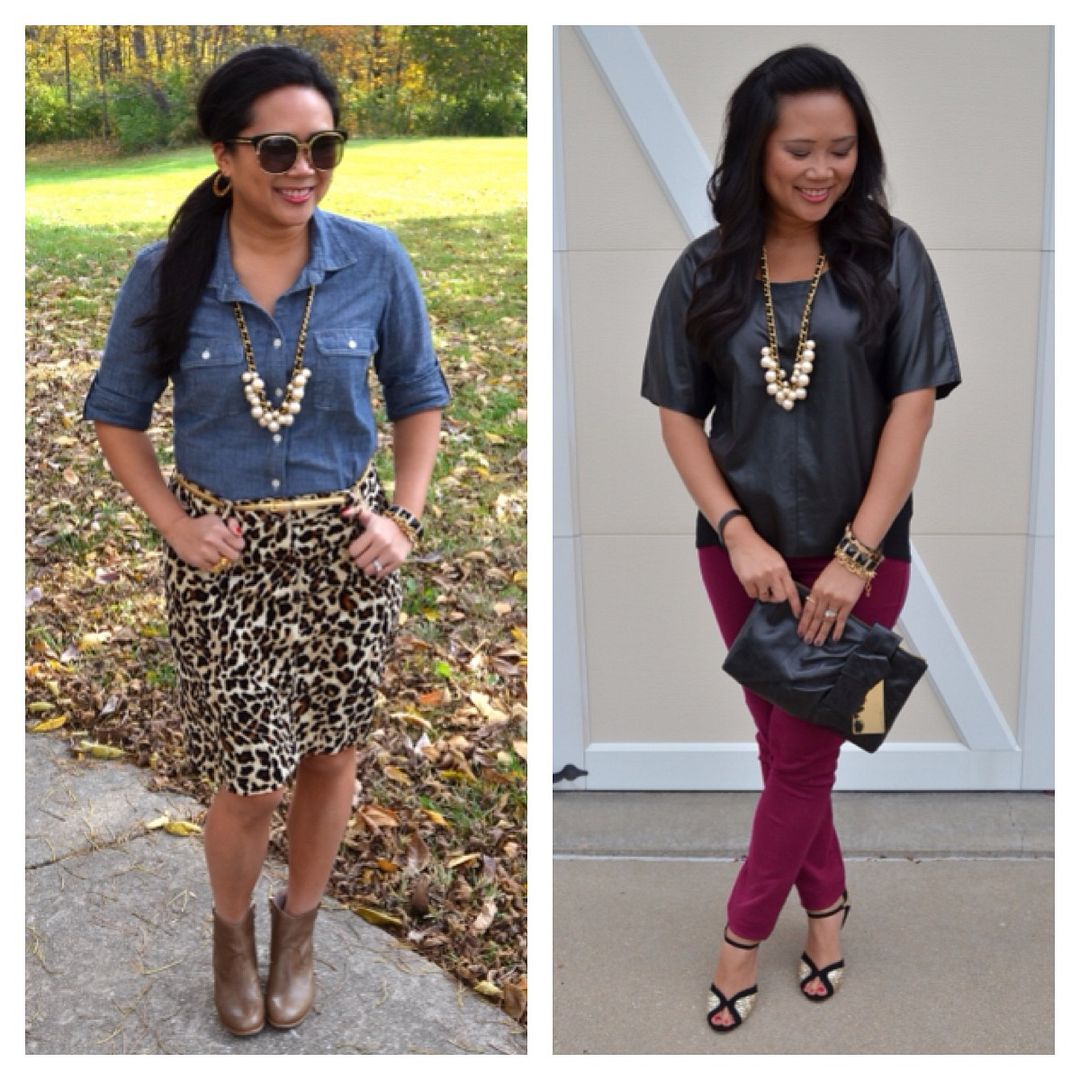 Happy Monday! Although if you're a Broncos fan, perhaps you are still in mourning. I'm not even joking when I say I cried in the middle of the last World Series game when I realized the Cardinals were not going to win. So, I feel for you, Denver! And congrats to you Seahawks fans! They were talking on the radio about how they need to align Super Bowl with President's Day or another holiday so that everyone has the following Monday off! That's a fabulous idea, no?
I had been wanting motorboats* for awhile now, but I really didn't want a pair that had a lug sole, which are harder to find. When I saw these, I thought they were perfect. They're honestly not too different than a low profile riding boot, except for the shaft height and buckle details. I almost paid full price for them at Nordstrom and then ended up finding them 40% off on Urban Outfitters' site after a little digging.
I thought this vest would be perfect with the boots! The vest was an impulse buy through Piperlime - it was on clearance for $29 and some change. Unfortunately, it's sold out now, and I can't find anything remotely similar for you. Hate when that happens! Especially when I love this one so much. I also love that these Portofino shirts have a longer hem in the back than in the front so my booty is totally covered in leggings - one of the benefits to being a shorty!
This
MAC "Girl About Town"
is seriously the most perfect pink lip color. It pairs great with my skin tone, and a little goes a long way - I definitely could have applied it with a heavier hand. I've only just recently gotten into colored glosses. I used to just rely on Carmex and a clear gloss. For years! But I love how even just the smallest amount of color on your lips can brighten up your whole face!
*Clearly this should have said
"MOTO BOOTS" but I had to leave that auto-correct in there because it made me legit LOL. You all know what a motorboat is, right? ;)

SHOP THE LOOK:
Linking up for: Watch What I'm Wearing, Monday Must Haves, Mix it Monday, Marvelous in my Monday
.
SHOP 4SOLOMON HERE