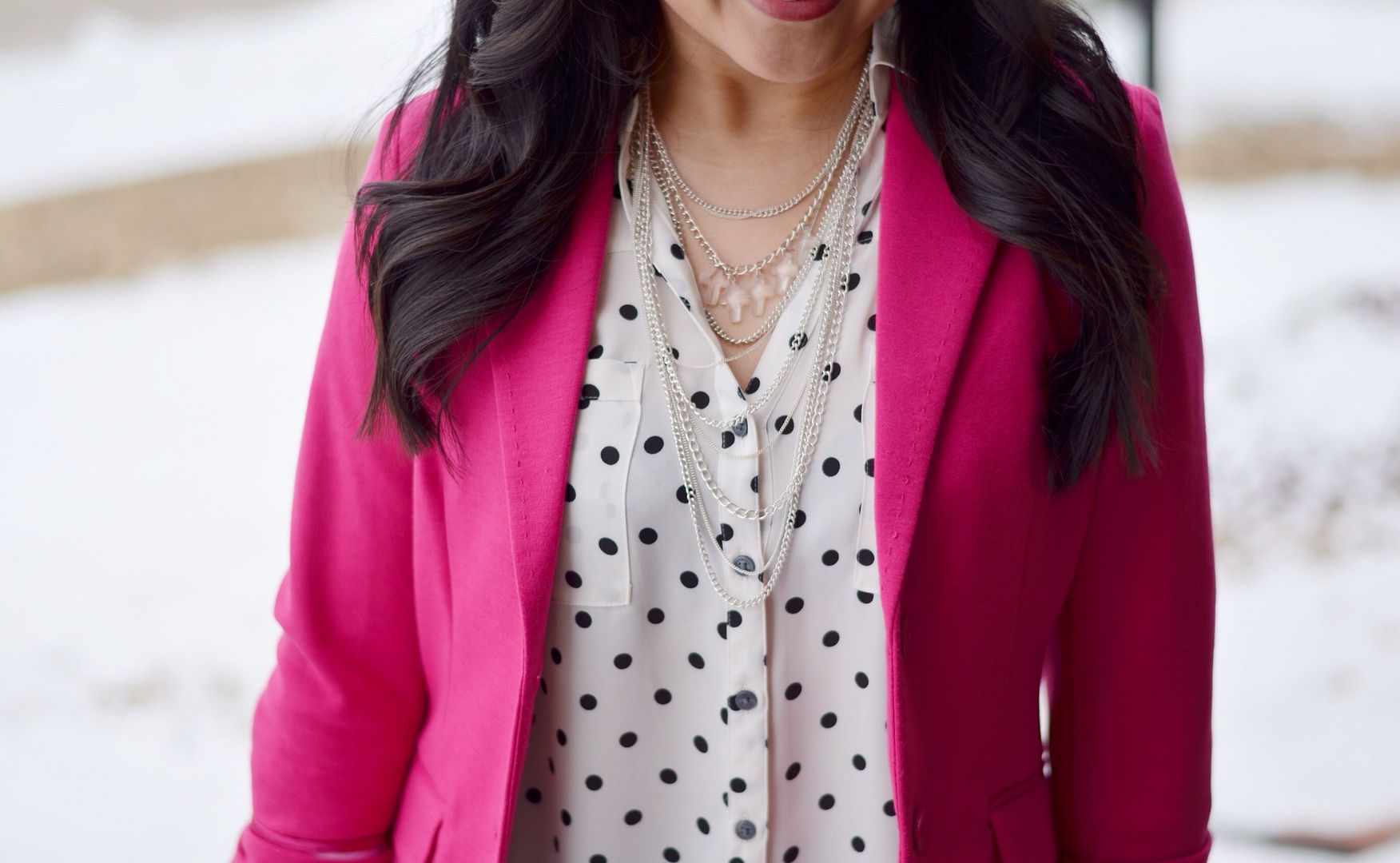 I could not help but quote Legally Blonde as I was thinking of content for this post. I work in a predominantly male industry, and this is just the kind of outfit I would avoid if I were trying to look authoritative. I avoid pink, I avoid girly prints like floral and dots. I even avoid certain types of heels. But alas it's Friday, I have no important meetings today, so yes, I'm wearing this merely because I can.
Speaking of pink. I just wanted to give you guys an update on the fundraising efforts I've been a part of for the Avon Walk for Breast Cancer. If you missed my friend's story - please catch yourself up here. In the first month, we've raised 66% of our goal, and that doesn't count a handful of checks that still need to be credited to our account. We are overwhelmed by everyone's generosity - and you know who you are as you read this! So, thank you. And if you haven't shopped our fundraising sale yet, please do so here!
And speaking of feeling overwhelmed (in a good way), I received the sweetest note from Rhea saying that she was inspired to start a weekly feature of her favorite bloggers and that she has picked yours truly for her first week! So please be sure to check out More Pieces of Me today over at Rhea EtCetera and show her some love!

SHOP THE LOOK: