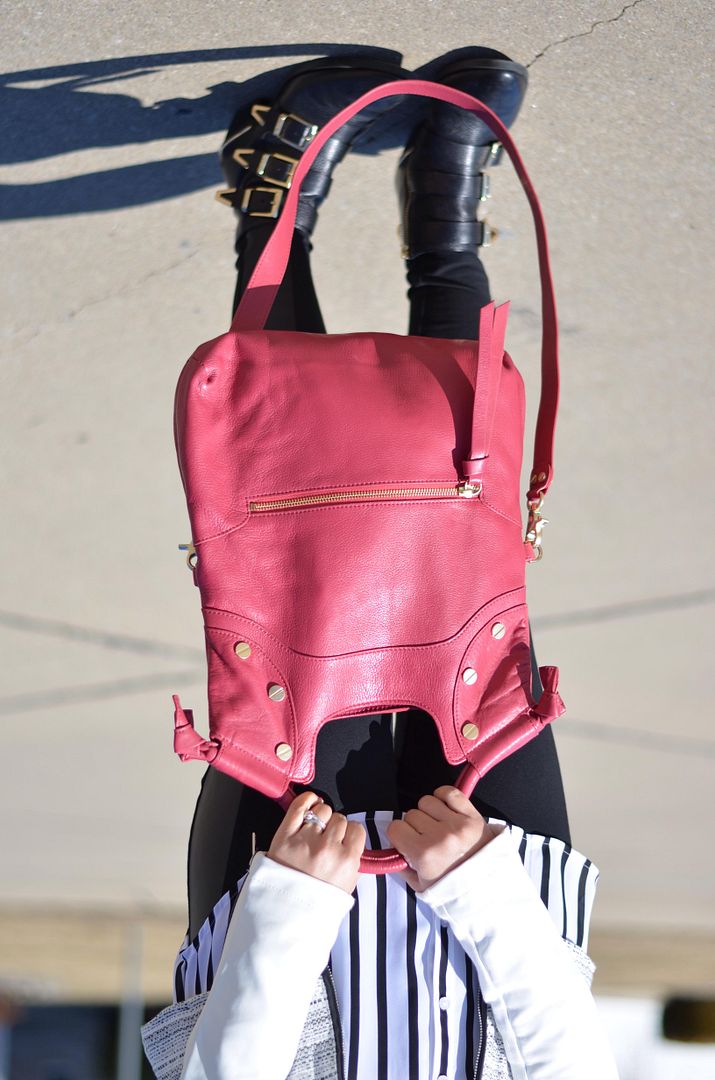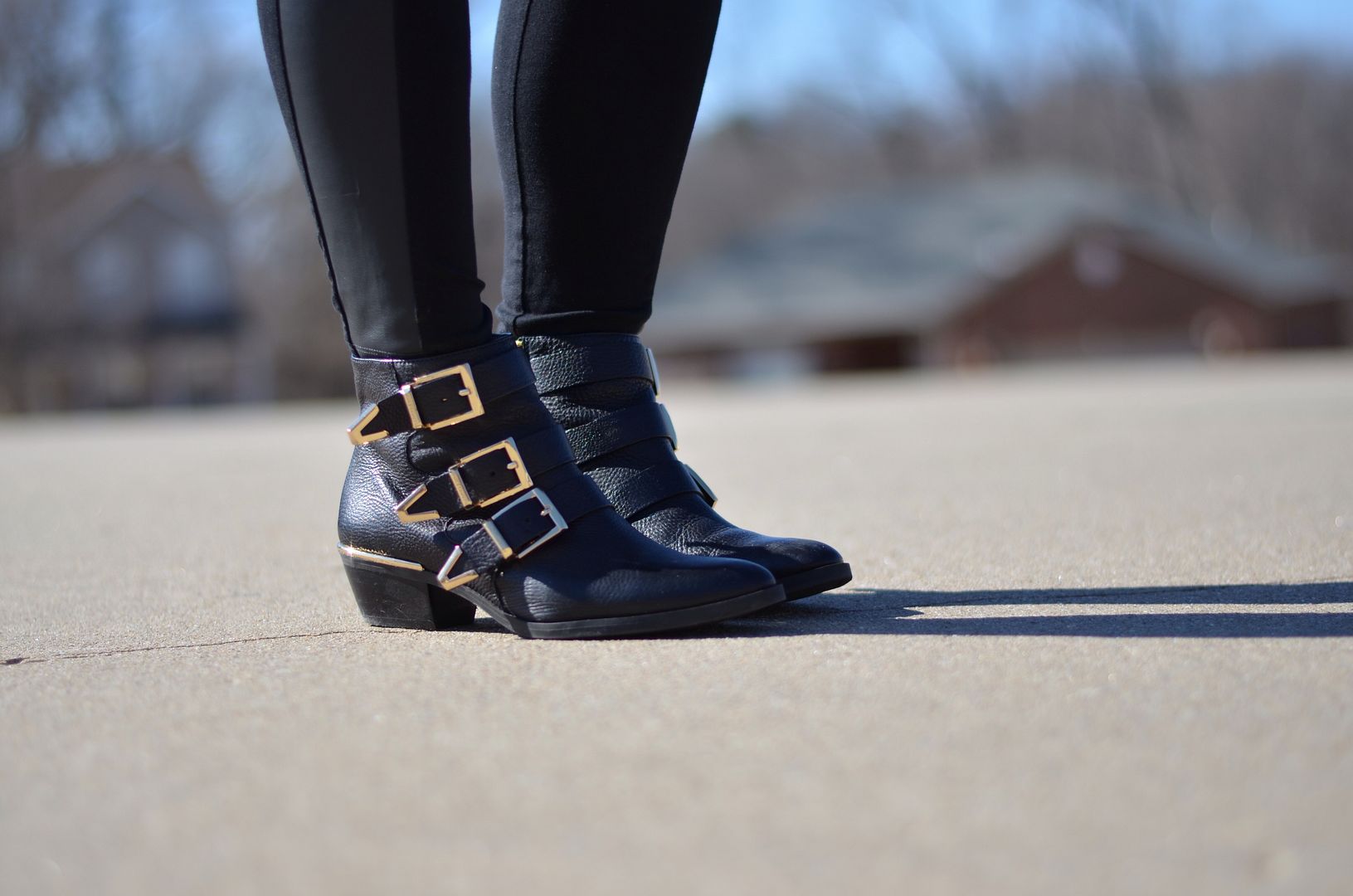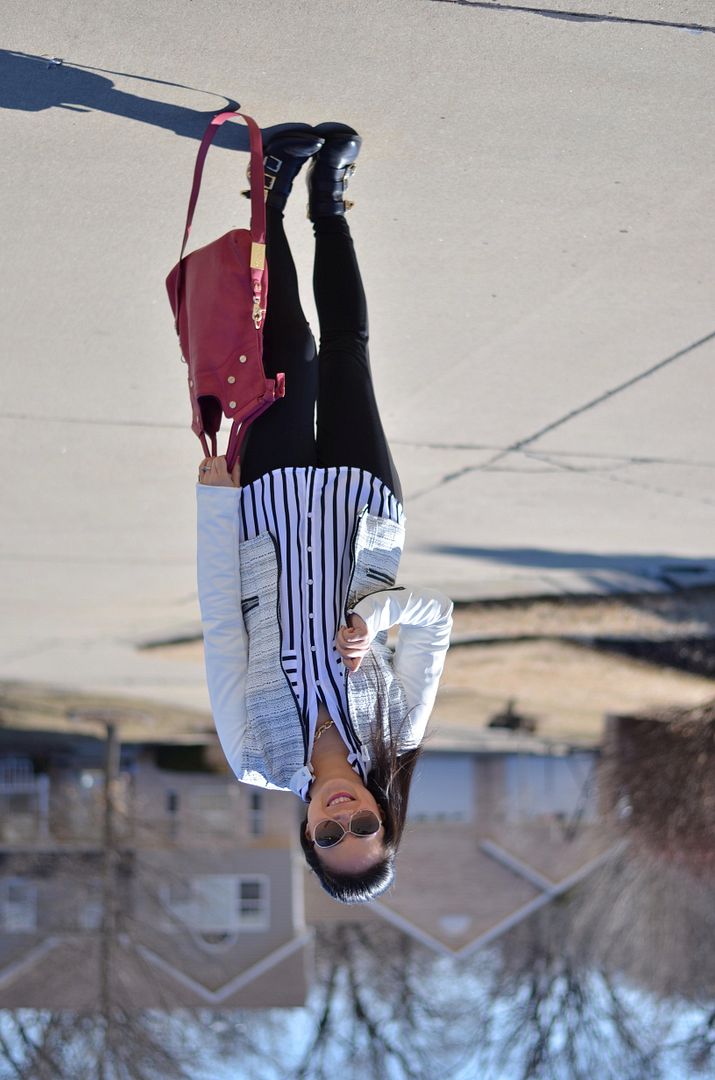 Mix it Monday: See how else I've styled these pieces
Manic Monday, indeed! Hope everyone had a great weekend! Mine was fairly productive, but once it came down to trying to select outfits for the week, my eyes just glazed over and I was feeling extremely uninspired! But alas, this bag gave me something chew on!
I blog because I shop and I shop because I blog. Weird how that works! Well, last week Elif over at The Box Queen, posted this photo of herself carrying this bag (well, a super similar version) in her post she linked up with. I couldn't even focus on her outfit, I just saw rainbows and unicorns dancing around this bag. Last weekend I had posted about craving the perfect wine colored bag, so naturally, my shopaholic heart gravitated to this one! It arrived late last week and it was everything I had been looking for - slouchy, buttery soft, stayed put on my shoulder. Did I mention buttery soft? The only thing that had me a bit skeptical was the color - it has more pink in it than burgundy, so I worried that I would be satisfied in the short term, but not in the long term. But the more I see it and touch it and feel it, the more I am happy with my decision to keep it! So yay for other bloggers enabling me to shop! Ha!
What has blogging made you buy lately?

SHOP THE LOOK: