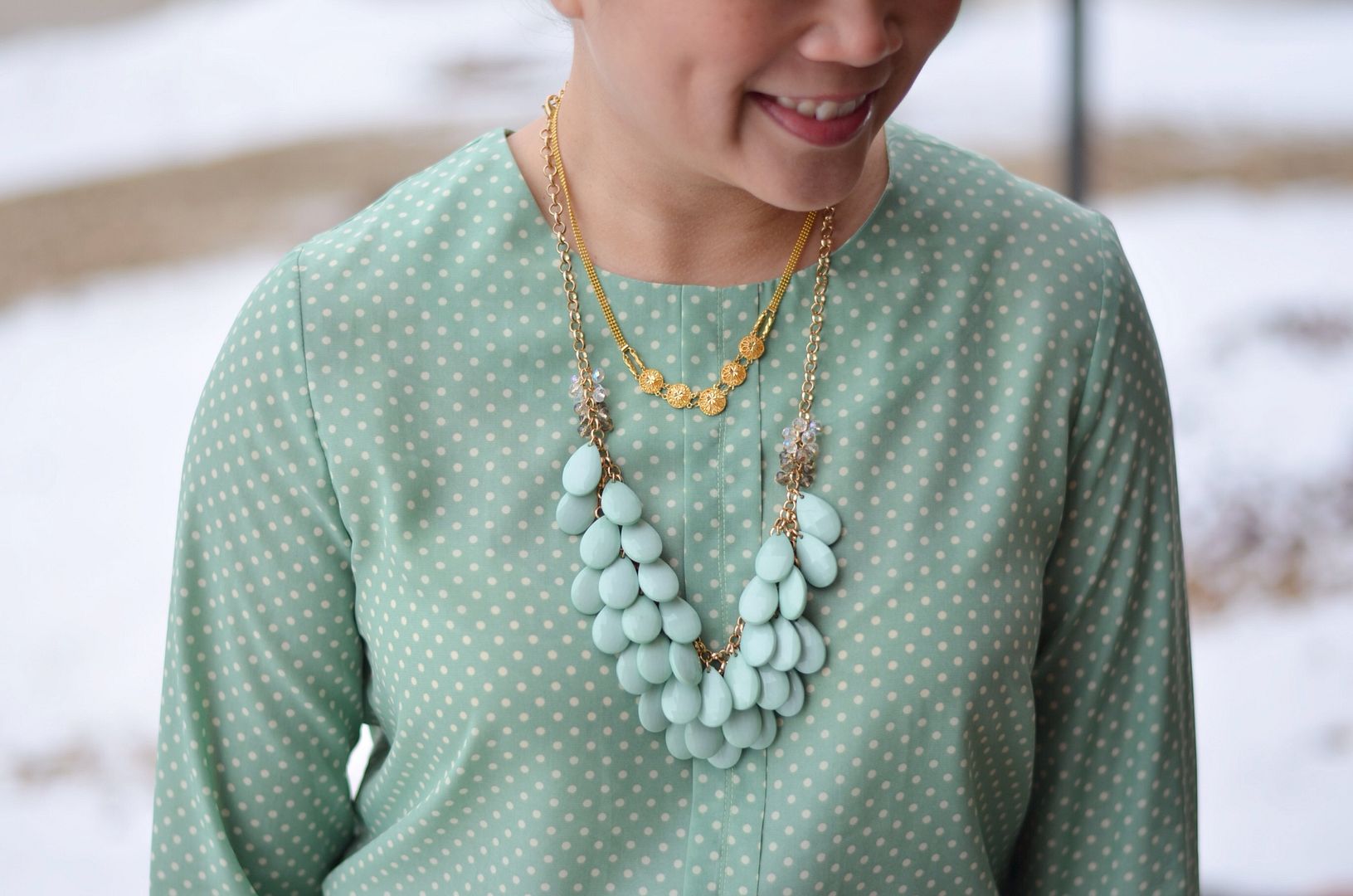 I don't ever get too terribly personal on the blog, but decided to do so today. Basically - my sister is pregnant! She's older than me and this will be the first grandchild in our family. Needless to say, my parents are ridiculously excited - the whole family is, and I just about cry every time I think about it! So, to celebrate my family today, I decided to wear this bag that my sister got me a couple of birthdays ago. I love it because, well, it's a Prada, so duh, but also because of the color and I have nothing else like it! Equally as unique is my gold necklace that my mom gave me for my birthday last year. It paired perfectly with the other gold and yellow accents in my outfit, and felt only appropriate to wear since I knew I'd be making this a "family" related post anyway!
What's funny is I felt EXTREMELY matchy matchy today. I thought maybe I had gone too far, but when I walked out of my closet room, the husband says, "Awwww, I like that!" He said I never get matchy like this, so the change was nice. And that was validation enough to not make a wardrobe change.
I'm 5'-2" wearing the short inseam.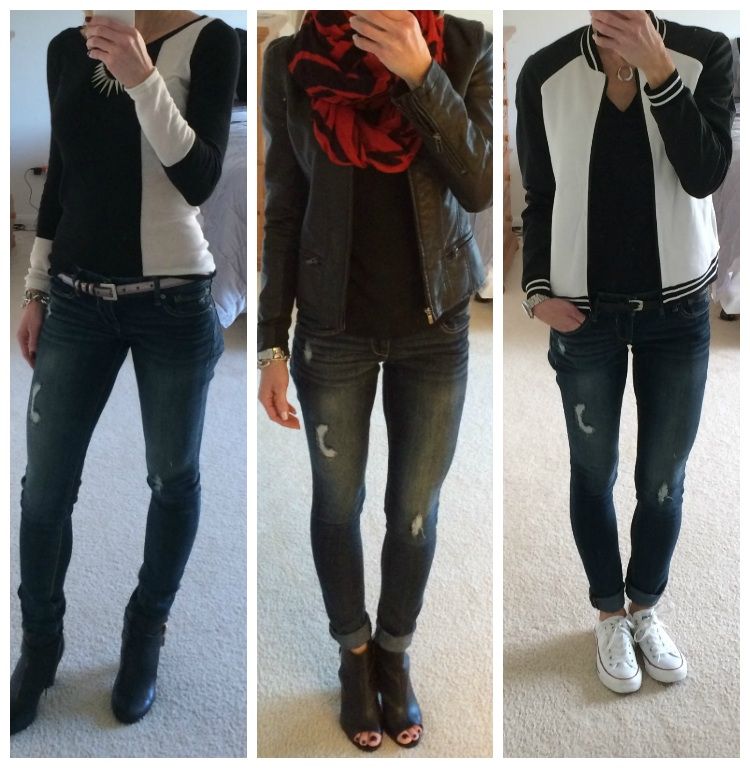 Gina is 5'-4" wearing the regular inseam.
Before I go - can we talk about these
Stella destroyed jean leggings
for a second? I've been obsessed with distressed jeans lately, but of the three pairs I own, these are my favorite. I can't take credit for these because Gina over at
On the Daily Express
convinced me that I needed them. The second I received them, I was sure to text her a pic of me trying them on - she ended up incorporating that picture in her post on Express favorites
here
. They really do feel like butter - soft and worn in, but still substantial enough to smooth out all your problem areas. I always size up in any of the Stella jean leggings for the best, most comfortable fit. I also love that they come in short length - since my barely 5'-2" self hates getting things hemmed! It's awesome seeing them on us next to each other because we have different body types, but they're equally flattering regardless! Right now they are buy 1 get 1 for $29.50. Or you can use promo code 1108 for $30 off your $75 purchase (or $60 off your $150 purchase, or $15 off your $30 purchase.) If you get them, please come back and share your own reviews! Definitely a holy grail item in my closet room!

SHOP THE LOOK: