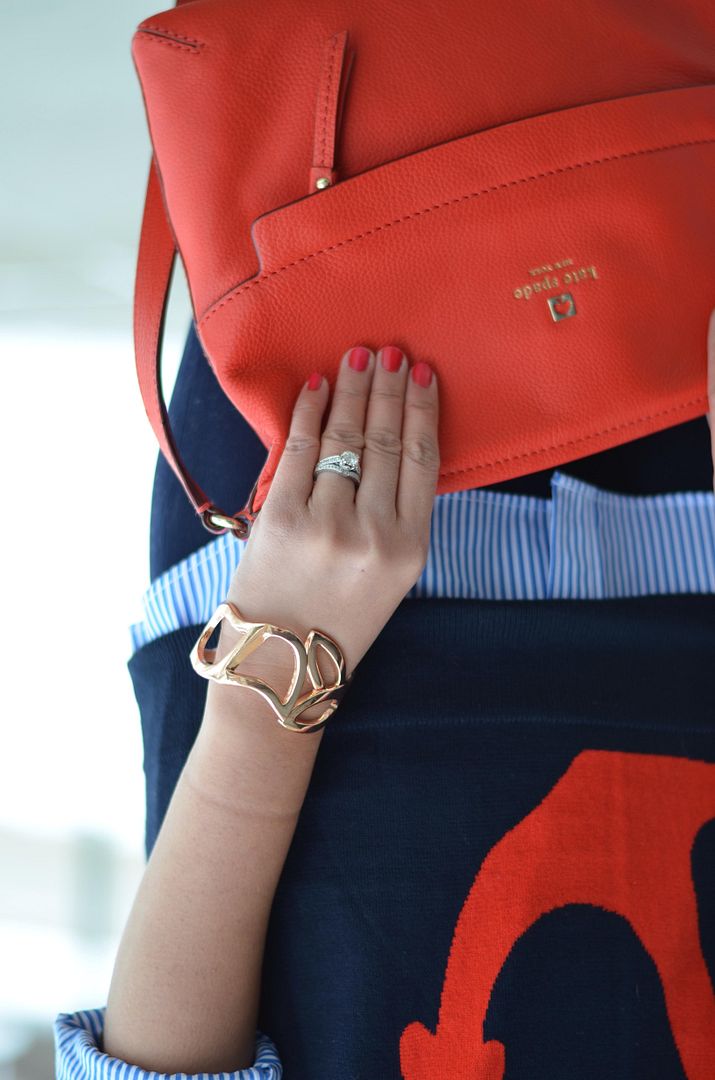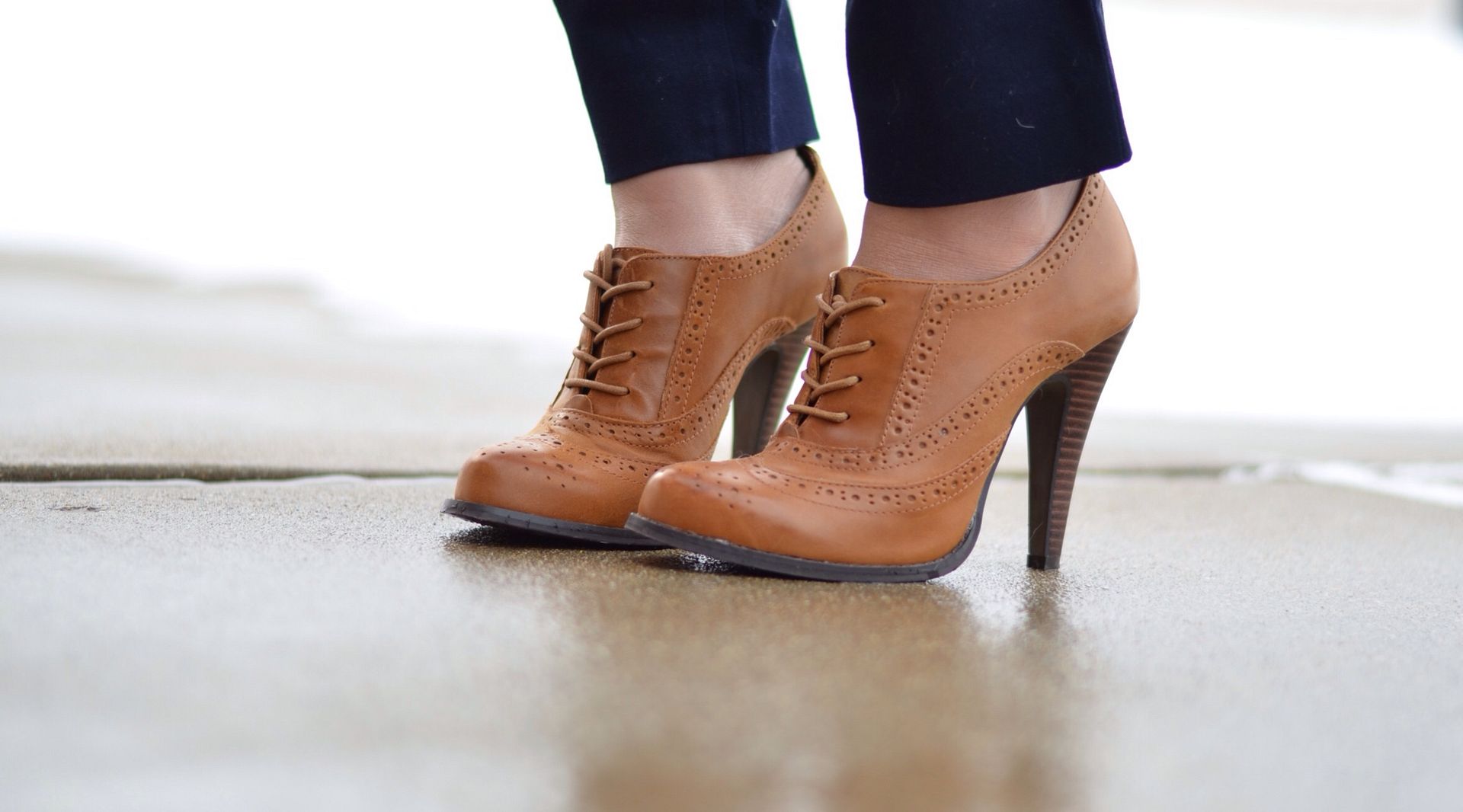 Necklace: Banana Republic (option) | Sweater: JCrew Factory (option) | Blouse: JCrew Factory (option) | Bracelet: Express (in other colors here) | Pants: JCrew (option) | Bag: Kate Spade (option) | Shoes: Aldo (option)
This is probably the closest to a dress pant you guys will ever see me in. My previous job was strictly business casual - I lived in slacks and button ups. Now that I can basically dress "corporate creative," I have never looked back. Nowadays, I normally wouldn't even be drawn to today's pants, but I've hung on to them because I've always loved the fit. They're pretty old - I'd say at least 6 years? They're the equivalent to the current versions known as the Minnie/Winnie. I was pretty amazed that they still fit me because my weight has fluctuated so much over the last few years, I thought for sure these would be too small. But when the pants I originally wanted to wear were dirty, I reached for these and was pleasantly surprised when they zipped with ease AND with no muffin top. That right there makes me want to eat a tub of buttered popcorn for my victory!
To keep this anchor sweater from looking too costumey nautical, I decided to do a menswear inspired look with the oxford shirt as my under layer and these heeled brogues to finish off the look. Pretty snazzy, eh?

SHOP THE LOOK: