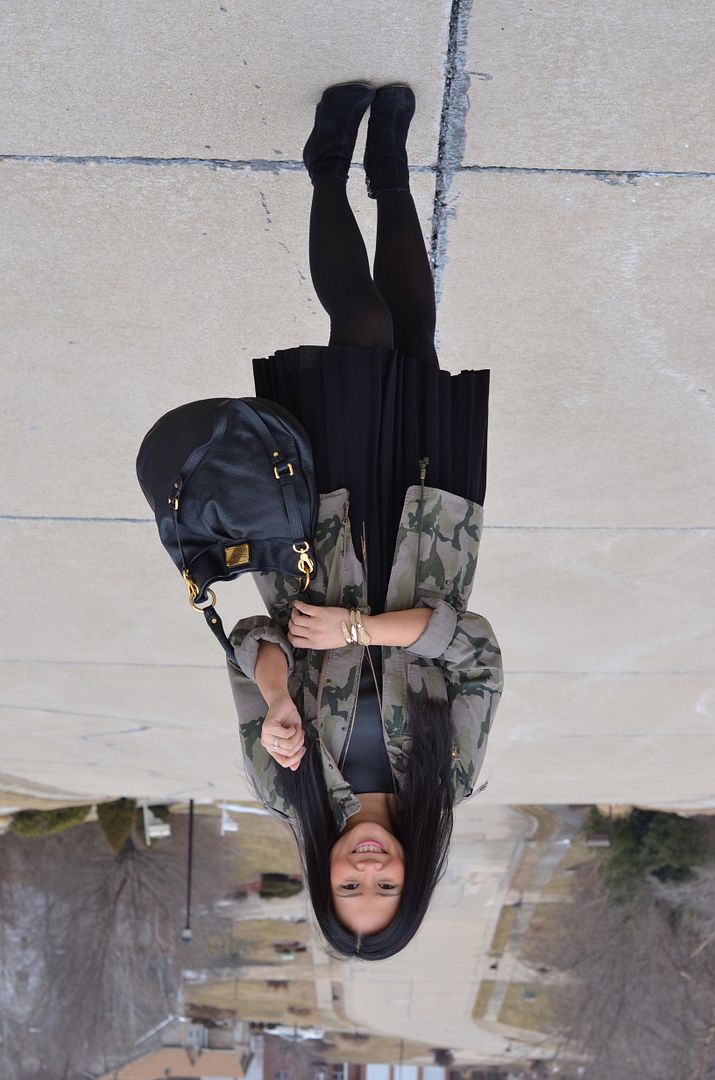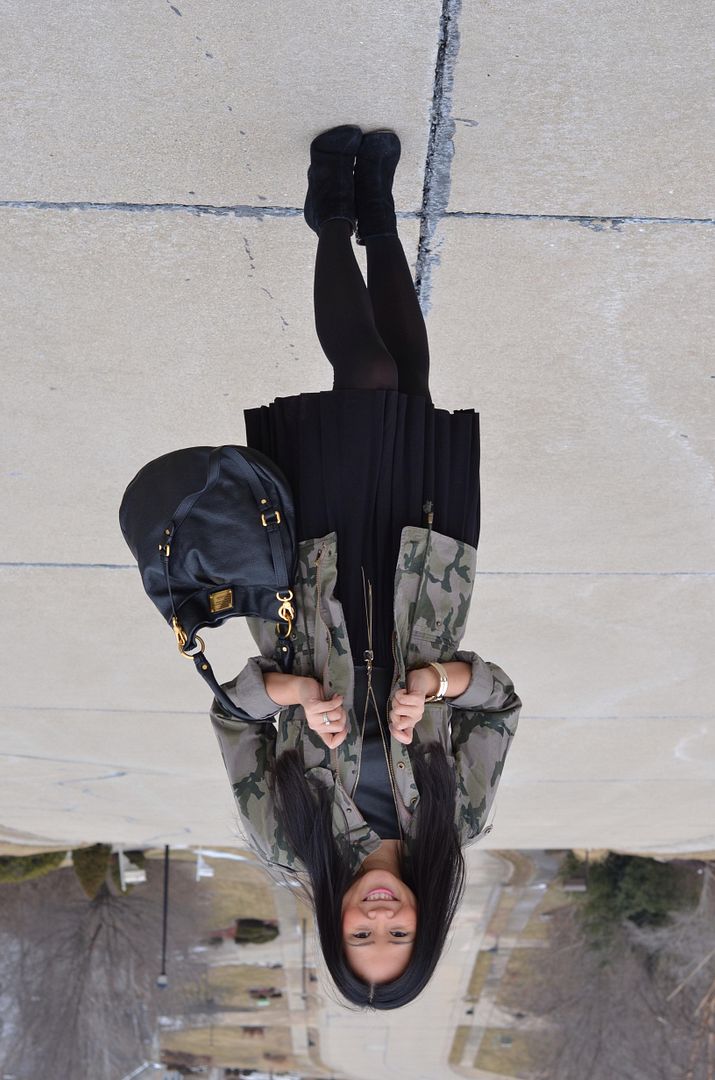 I really didn't mean for my hair to be tousled in these pics - it was just a bit windy - but when I was looking at them, I ended up liking the tousled look for this outfit!
Confession: I haven't worn this jacket since my post
here
. Well, I mean, I wore it in real life that day, too, not just for the post. But my point is, it's been April of last year that this has been hanging in my closet not worn. And for why? I have no idea. I love military style jackets. I love
this olive anorak jacket
that
On the Daily Express
has. The shape of this jacket really isn't much different than that - so why can't I just freaking wear it more? I need to, definitely. And I'm glad I wore it today. In an effort to inspire me to wear this more, I put together the following alternate ways of styling this!