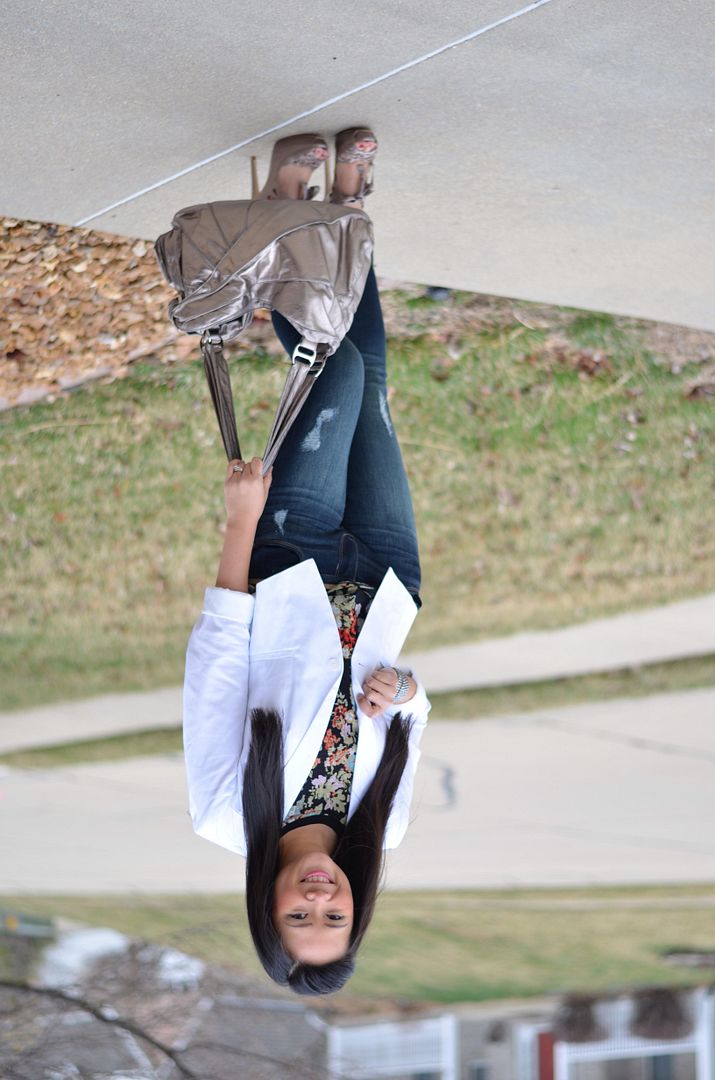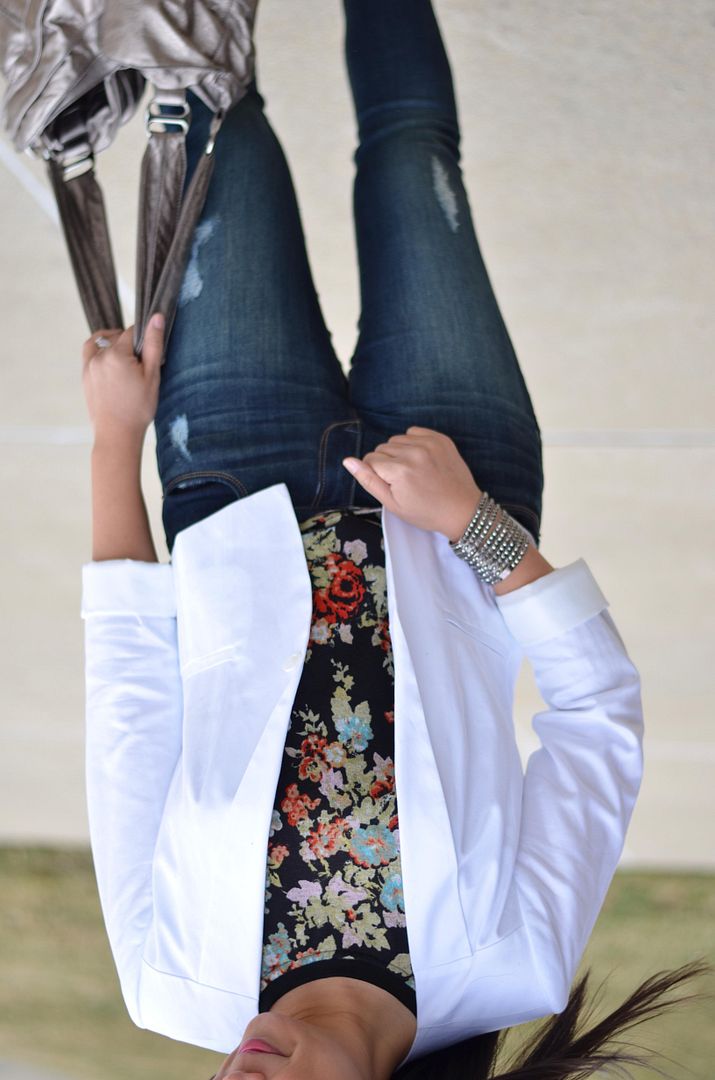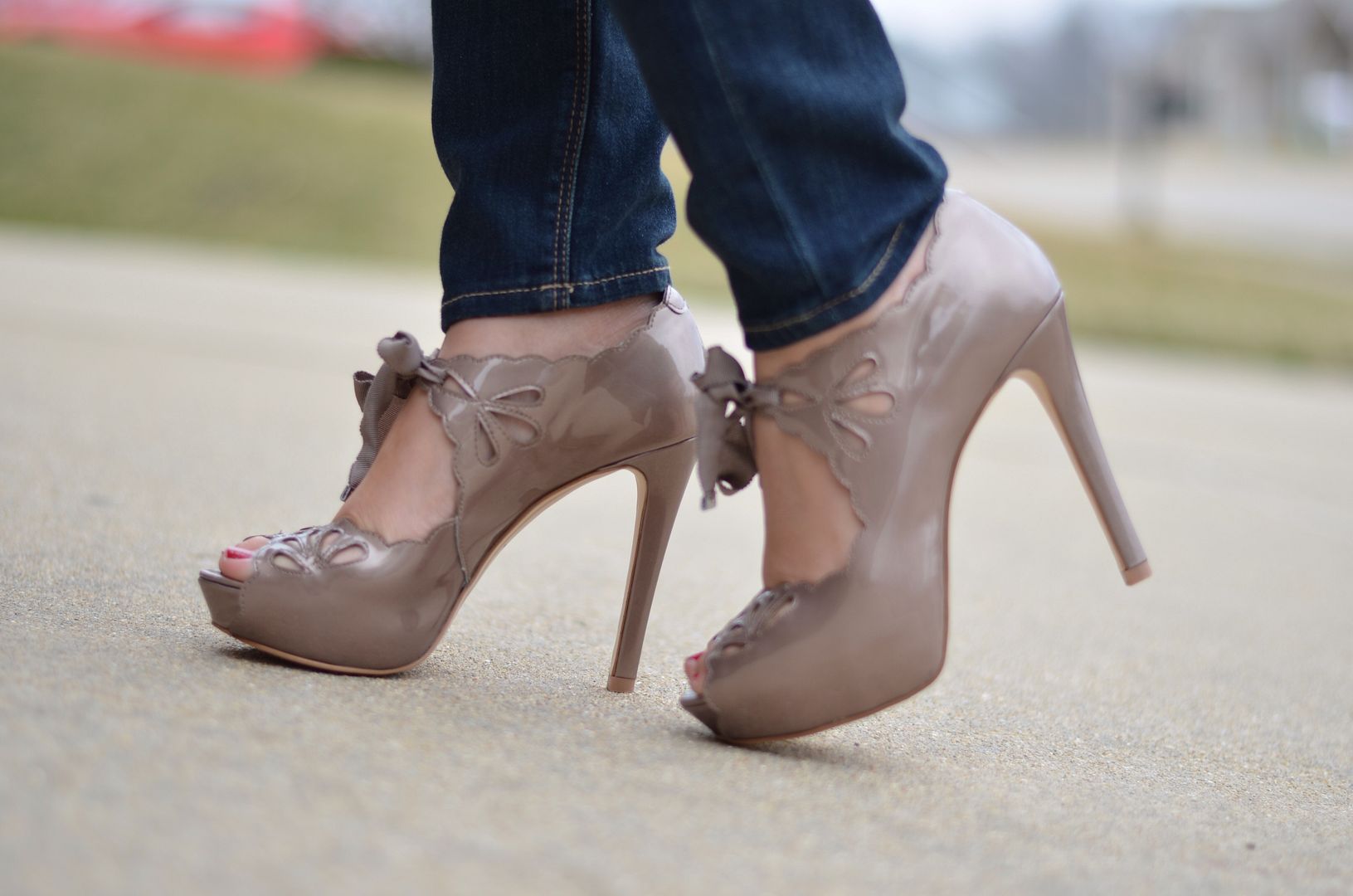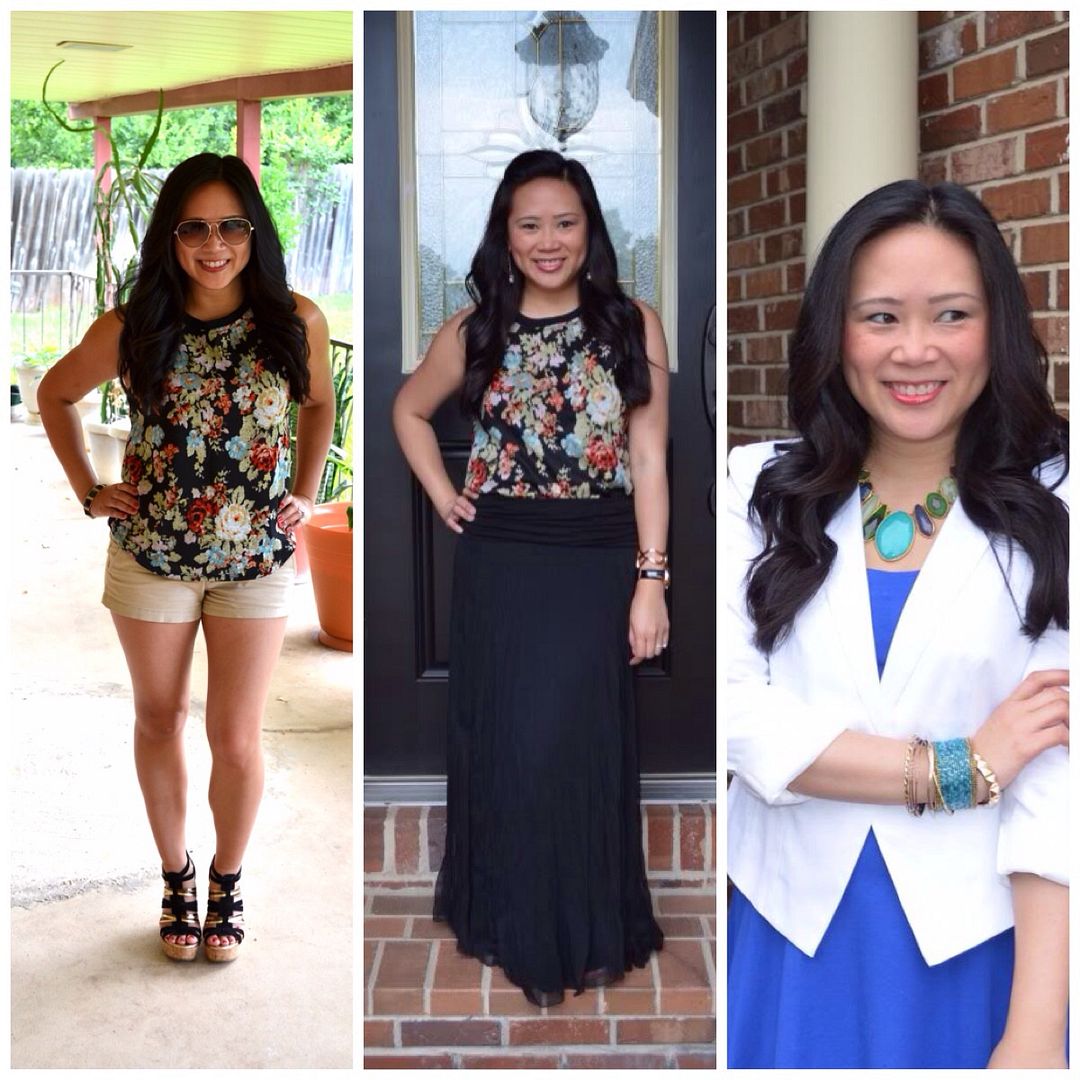 I'm wearing lots of old pieces today in an effort to not neglect my clothes and actually shop my closet instead of shop real life! Famous last words, right? But I take that back - these shoes are actually new. Well…I bought them at the end of last season on crazy clearance, and they're just now making an appearance, but you can blame stupid winter for that!
If you're thinking that these jeans look amazing, I can tell you that they feel just as amazing as they look. I swear I have never owned a more comfortable/flattering pair of jeans than these. You need them, I promise.
This blazer gets the least amount of wear in my closet compared to my other jackets/blazers. I don't know why it's so hard for me to style it. So when I saw Tracy style hers with a floral top and nude shoes, I had to follow suit. I'm pretty pleased with the way it turned out - part dressy, part sassy, part casual. Yes, yes, and yes!